Roasted Pumpkin Seeds Make Great Gifts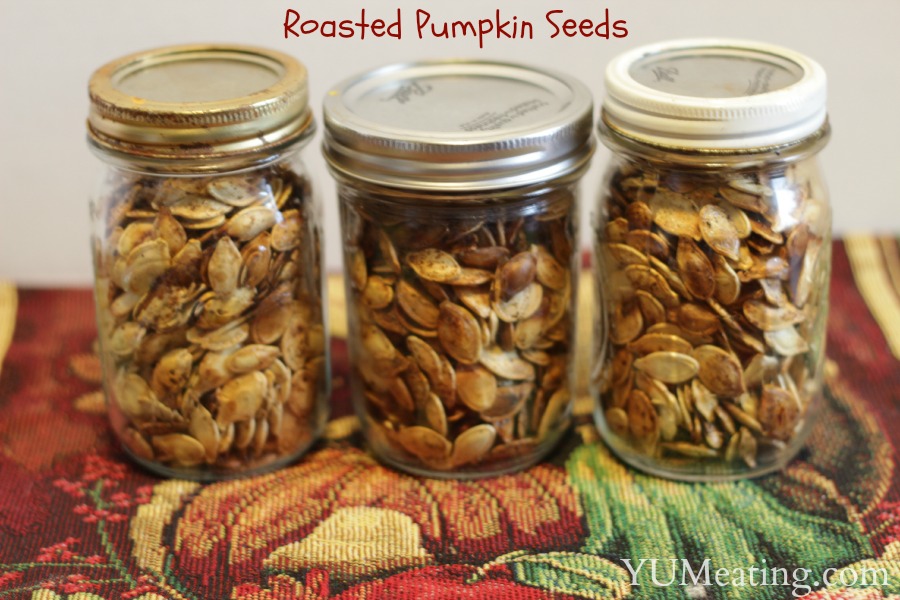 I know what you are thinking.
"Chrystal, pumpkin season is over. You're a little late for pumpkin seeds."
Well, pumpkin season may certainly be over, meaning we can't pick them, but making gift jars out of the pumpkin seeds from my pickings has just begun!
In my eyes, pumpkin season is NEVER over! 😉
If you've read some of my past pumpkin posts, you'll know that I happily hoard the seeds for Christmas gifts. For these jars I'll cover the lids with some cut fabric and bows and decorate with some homemade gift tags. These make great gifts and they store well in the basement.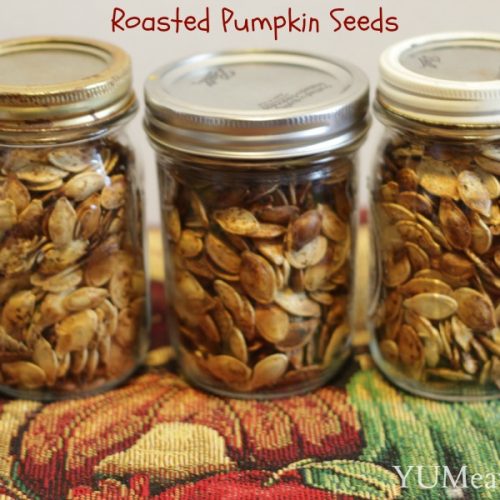 Roasted Pumpkin Seeds
Ingredients
Pumpkin seeds

garlic infused olive oil

garlic powder

onion powder

salt

pepper
Instructions
Preheat oven to 350.

Spread the pumpkin seeds on a cookie sheet.

Drizzle olive oil over seeds.

Sprinkle with seasoning.

Bake in oven for 10-15 minutes.

Store in jars with tight lids or plastic zip top bags.