Homemade Beef and Extra Barley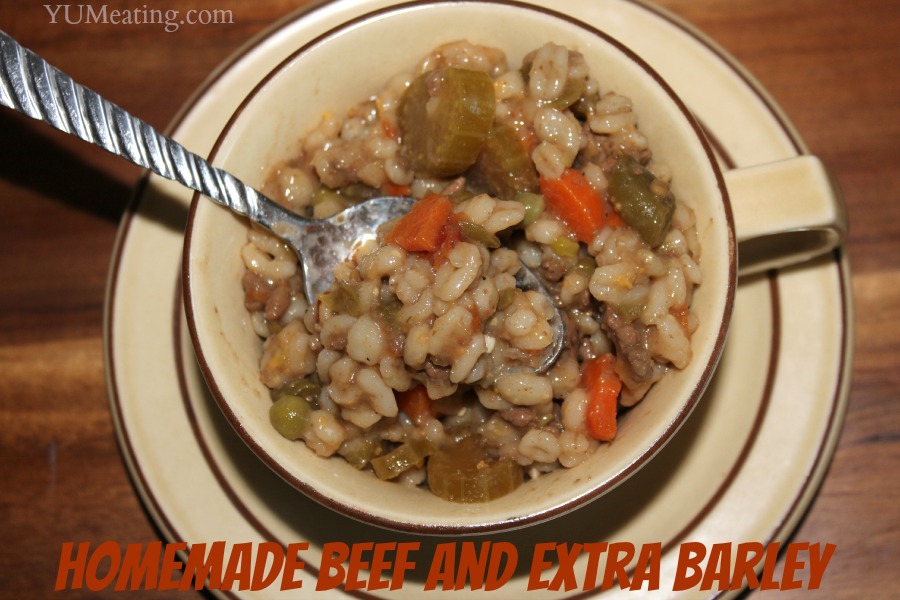 One of my husbands favorite soups is beef and barley. We all know that Campbell's soup, while convenient, isn't exactly the best option. It might do in a pinch when nothing else is available but I choose to stay away from packaged food as much as I can. It took me forever to hunt down some barley. Who knew that would be so difficult to find? Husband has been asking for homemade beef and barley for quite some time and I have attempted to search grocery stores for my last few trips now. I was finally able to locate a box. I was hoping for a raw bagged variety, but this will have to do.
Most people like beef and barley as a soup. My husband on the other hand isn't a fan of soupy soup and he'll add crackers to his in order to thicken in up. I'm trying to break him of that habit because crackers just don't provide him with any nutrition. I don't mind them for a snack once in a while, but certainly not to fill up his soup bowl!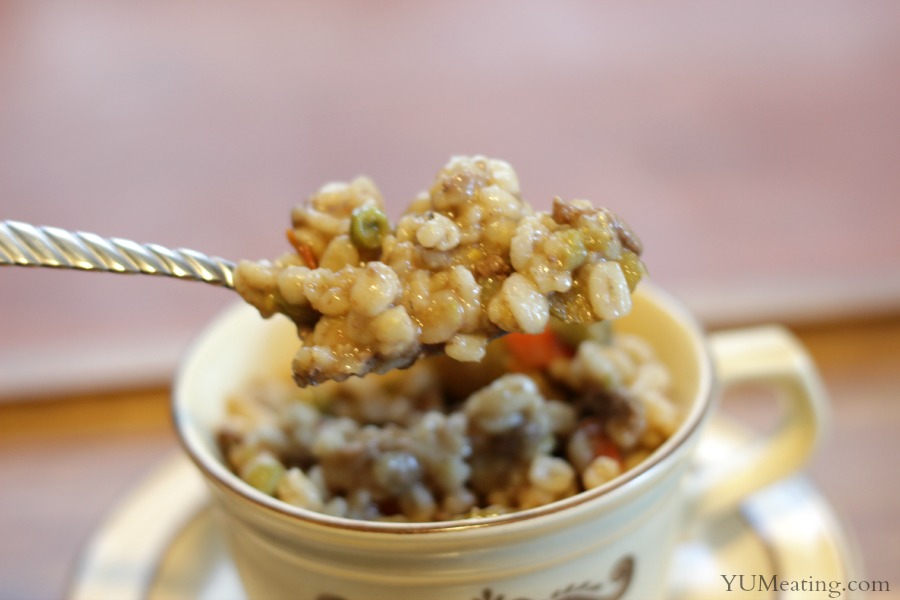 I had to do a little bit of experimenting to get it the right consistency. But I was able to provide a nice giant pot of beef and barley that literally lasted two days. I had hoped for a freezer meal but that wasn't going to happen. Next time I'll make a double batch to make some freezer meals out of.
Homemade Beef and Extra Barley
Ingredients
1

pound

ground Angus beef

1

small onion

chopped

1

clove

garlic

minced

6

cups

of water

2

cups

of barley

1

fresh tomato

diced

1/4

lb.

fresh green beans

sliced

2

stalks of celery

sliced

2

carrots

peeled and sliced

2

TBSP

beef flavored soup base

1

tsp

basil

1

cup

frozen peas
Instructions
Using a large stock pot or dutch oven brown beef.

Add the onion and garlic. Continue cooking until the onions are tender.

Stir frequently.

Once beef is brown and onions are tender, drain grease.

Add all remaining ingredients except frozen peas.

Bring to a boil.

Reduce heat and add frozen peas.

Simmer for 10 minutes

If you like your beef and barley to be more like soup, add more water.