Stuffed Garlic Lime Chicken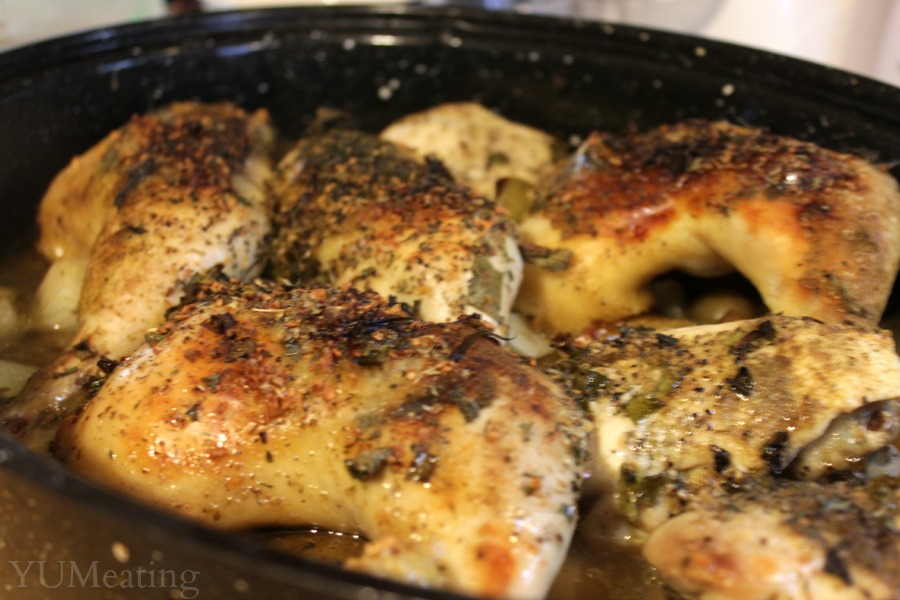 Confession time. I will not eat chicken legs or thighs. I don't know what to tell you. I just can't do it. I know a lot of people can and I wish I could because they are so much cheaper but it all boils down to texture.
Once in a while when we grill during the summer we will throw legs and thighs out there. The husband will grill the thighs all nice and crispy. Then, and only then can I eat a thigh. Other than that, forget it. It's not going past my lips and into my belly.
I've tried everything. Breaded. Fried. Twice baked. Season. No season.
I can however eat the thigh if it is boneless and skinless.
I'm weird. What can I say. I always make sure to toss a few chicken breast in the pan with whatever chicken concoction I am making.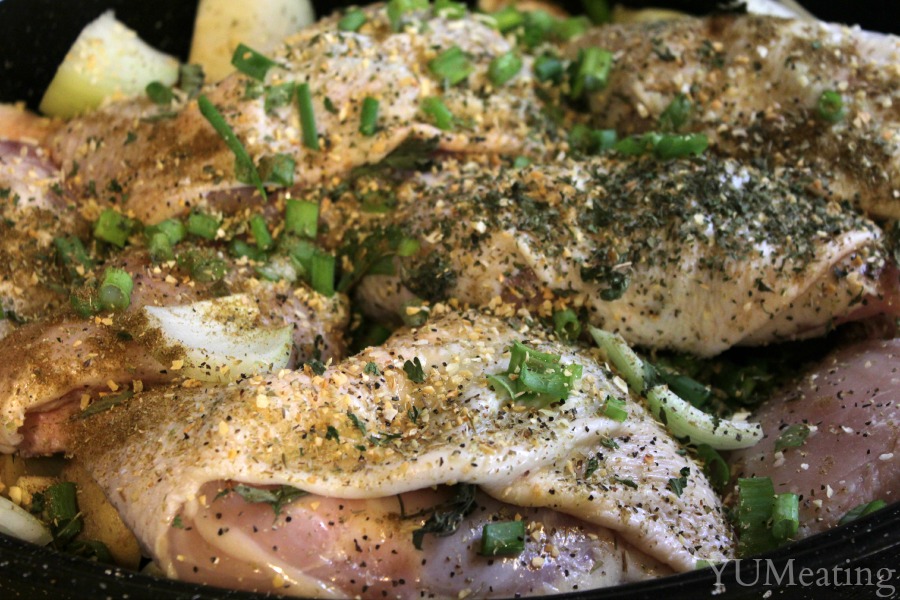 For this recipe I used legs and thighs that were still attached (quarters.)
Lift up the skin and shove dried oregano, raw onion, and some fresh sliced cloves of garlic in there. (In the pan, not under the skin.)
Under the chicken is quartered up carrots (5),  potatoes(5) and one quartered up onion with 2 cups of water in the roaster pan.
There are also 3 chicken breasts hidden in there.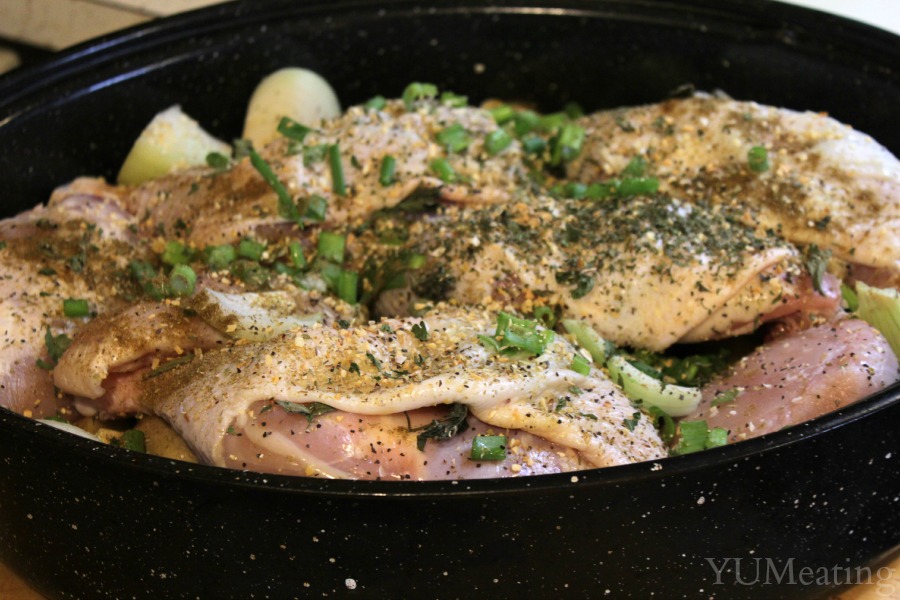 As it cooks it fills the house with a wonderful smell.
When its done look at how beautiful it is!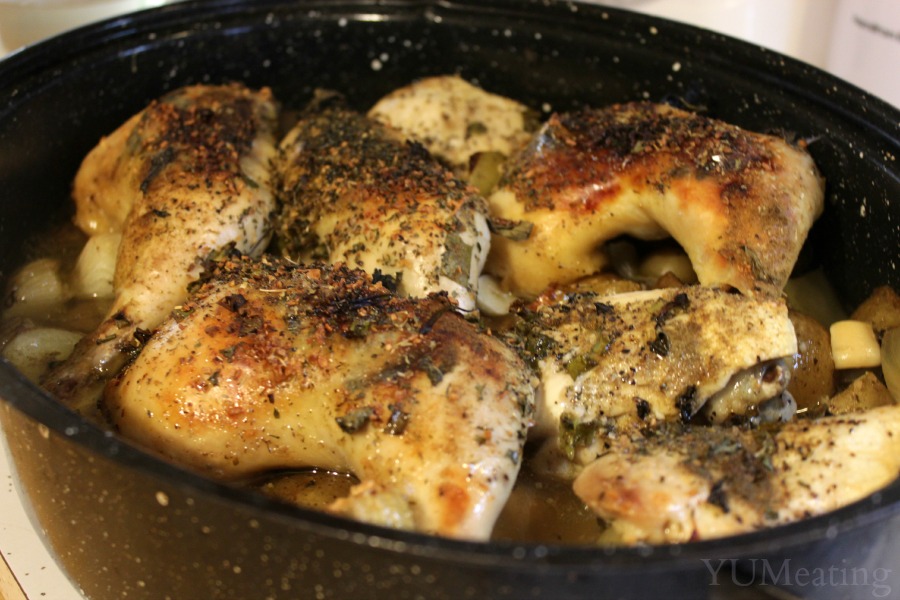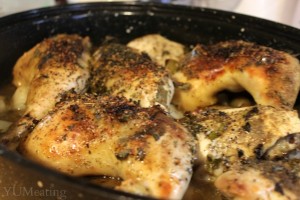 Stuffed Garlic Lime Chicken
Ingredients
4

chicken legs

4

chicken thighs

3

chicken breasts

2

cups

water

5

carrots

pealed and sliced

4-5

potato

quartered

2

raw onion

quartered

3

tsp

lime juice

1-2

tsp

dried oregano leaves - for inside chicken

1

garlic clove - sliced - for inside chicken

1

tsp

minced garlic

1

tsp

minced onion - dry

1

tsp

ground cumin

1

tsp

cilantro leaves

1

tsp

salt free seasoning

1

tsp

black pepper

2

TBSP

olive oil
Instructions
Preheat oven to 350.

Pour 2 cups water in the roaster pan.

Add carrots and potato. Then add 1 quartered onion.

Place the chicken pieces on top of vegetables.

For the thighs and legs, lift the skin and add some dried oregano, piece of raw onion, and a few slices (or just one depending on your taste) of garlic.

Once all of the chicken has been stuffed if there is any remaining garlic or onion place it under the chicken with the vegetables next to a chicken breast.

Drizzle olive oil and lime juice over chicken.

Sprinkle all of your spices over all of the chicken as evenly as possible.

Bake covered for 15 minutes.

Using your meat thermometer check your temperature. At this point you should be pretty close and can cook the rest of the way uncovered so your chicken will get a nice crispy layer for another 10 minutes.
This recipe also works great if you use it for boneless, skinless chicken (and no vegi) then cook it in the crockpot. Shred it for some yummy fajita meat!