Chrystal Mahan, Michigan Blogger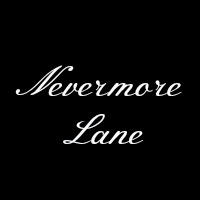 Oklahoma Girl Living in a Michigan World.
Chrystal Mahan is a 45-year-old blogger living in rural Michigan with her pittie rescue Poe, little pug mix doggie, Tink(erbell), and her cat Ziggy.  She writes about her life as a pet mom, her travels, health & wellness, crafts & DIY, and food. She has been writing about her adventures on Nevermore Lane for many years (formally YUMeating & multiple blogs have been rolled into one.)
Blog Statistics: (As of 3/11/2021)    
Facebook (Nevermore Lane):  2,964
Twitter: 3,771
Instagram (Chrystal Mahan): 4,115
Instagram (Nevermore Lane): 89
Pinterest: 7,517
LinkedIn: 1,400+
YouTube: 64
SnapChat: (NevermoreLane)
Brands I've Worked With:
Sugarland's Distilling Co.: Walnut Banana Bread with Hazelnut Rum
Weight Watchers: Overstuffed Ranch Mushrooms
Snickers – 3 recipes for when you're hangry
Chef Boyardee – deal alert
Dove Fruits – recipes, snacks
Try the World – Venice, Marrakesh
Foodie Valentines Gift Basket with K-Y Love
McCormick – Spiced Nuts
Mac-n-Mo's Morselicious Mix
Kiss Me Organics – Matcha Green Tea Vanilla Fruit Smoothie
LaTortilla Factory – Cheese Quesadillas and Breakfast Roll-Ups
Farmland – Baby Back Ribs
Kroger Private Selections – Mason Jar Desserts
Ozeri (cookware)
Glasstic ( bpa free plastic and glass water bottles)
Bellemain (spice racks)
Hamilton Beach – Softscrape Hand Mixer & 6-Speed Stand Mixer & FlexBrew Coffee Maker
Polder's Old World Market – Old-Fashioned Grits and Bacon
The Mushroom Council – Rustic Italian Style Mushroom with Cornmeal
Read more reviews on the product review page.
To check out more places to where I belong check out the "Sponsors" section on the bottom of the homepage.
 Ambassador:
Makers Mark
Brands I've Worked With On My Other Sites in the Past:
Nutrisystem, Meijer, Aveeno, Morning Star, 5 Hour Energy, Conscious Box, Nike, Yogi teas, International Delight, Blue Bunny, Kroger, Skinny Jane, Nisim International, Move Free Ultra Omega,  Lean Cuisine, Slim-Fast, Eco Teas, Buitoni pasta, Meaningful Beauty by Cindy Crawford, Natural Factors, GlamST, Madison Reed, Coppertone, Veggie Tales, Cricut, Blurb, Miracle Marathon, One Direction make-up, eSalon, Glen Campbell Foundation, Kirk Cameron, Paula Dorf make-up, Julep, VitaCost – VitaGlam, FAST Hair Care
Media:
I've Contributed To:
The Benefits of Crockpot Cooking (October 28, 2013) Clean Eating Weekly ezine article written by me featuring the Clean Eating Breakfast Porridge recipe.
Happy National Canning Day (October 2013) 350 Preheat featuring pickles, pumpkin, and tomato canning.
National Irish Coffee Day (January 2014) 350 Preheat
I've Been Featured On:
13 Insanely Easy 10-Minute Pizza Snack (September 2015) Buzzfeed
Let's Get Real Party Juggling Real Food and Real Life (March 2014) featuring Vegetable Cabbage Soup
The 2013 Great Food Blogger Cookie Swap Round-Up Part 2 The Little Kitchen  (December 2013) featuring Michigan Apple Oatmeal Cookies
Nutso-Sweet AVOCADOlicious : Mac N Mo (October 2013) featuring Pumpkin Cinnamon Rolls
Let's Drink Tea – 102 Matcha Green Tea Recipes
Contributor To:
Meatless Mondays
Contact:
me@chrystalmahan.com