McCormick Spiced Nuts for Gift Baskets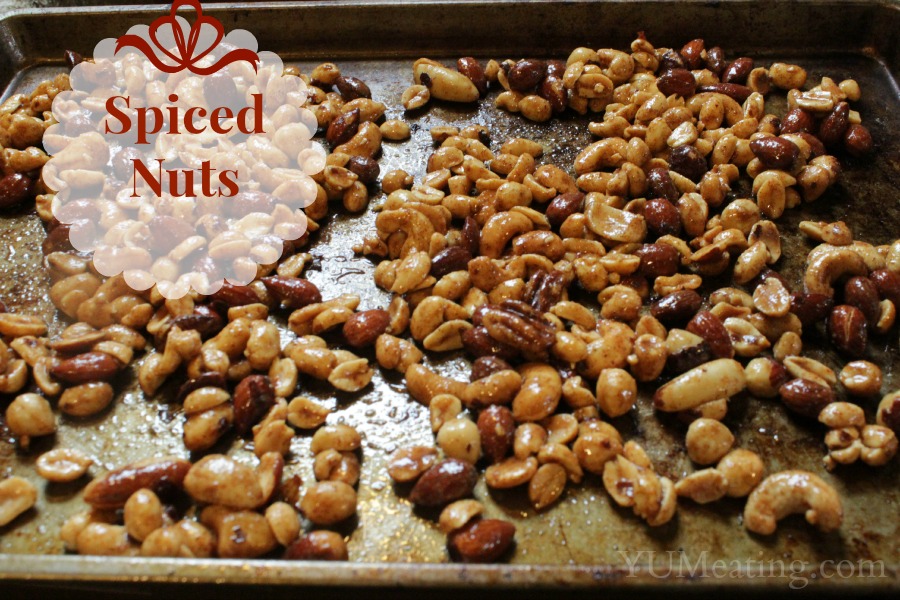 This is a Sponsored post written by me on behalf of McCormick. All opinions are 100% mine. 
Last year hubs and I decided that our parents had enough 'stuff' and it was getting harder and harder to purchase gifts for them. His mother, a retired nurse, his father a newly retired respiratory therapist and his step-mom a nurse have everything they could possibly need and the money to buy what they don't.  My mother is not in the medical field, however let's just say she has a job with the written world and even though she can't just up and buy whatever she wants, she has what she needs. So, we do buy her gifts, but his parents we decided to make foodie baskets for with a little something special. They were a hit!
Yah me! *happy dance*
So when McCormick asked me to try out some products and gave me a list of recipes to either use or give my own twist on I was all over that list like butter on sliced bread, knowing I would find something useful for my gift baskets.
McCormick has been a staple in my house since I was a little girl. My mom was a huge fan so I am grateful for this opportunity. YUM is growing at a rapid pace for such a new blog and I feel extremely blessed because I know my hard work has been paying off. I think 2014 is going to be a great year and I am looking forward to it.
I picked the Spiced Nuts Recipe. I had these cute Christmas containers leftover from last years gift baskets and knew that some mixed nuts would fit perfectly in them.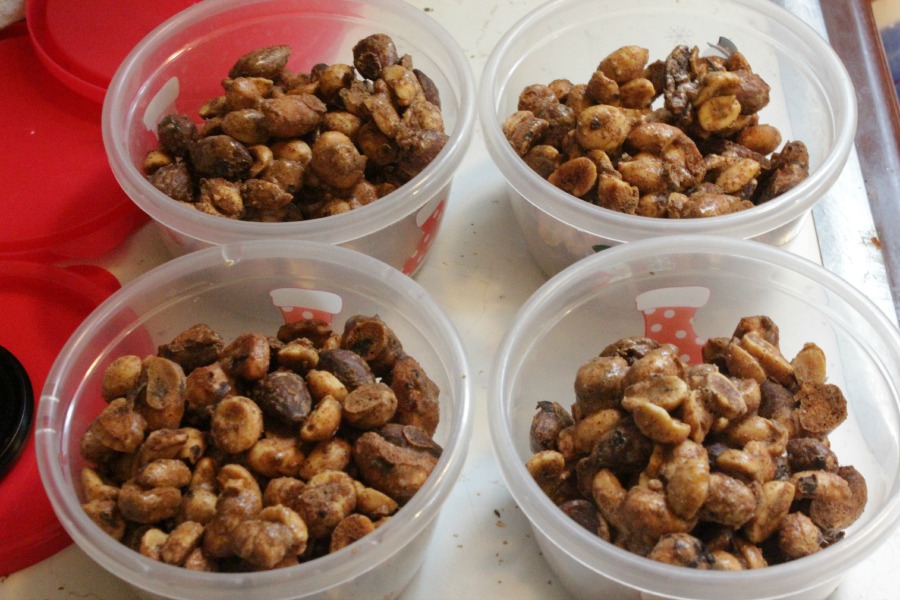 See look how cute those look!
The instructions say to bake them for an hour.
I did.
They burned.
I hate my oven. 
Me and kiddo at them anyway. She loved them. The husband was not so thrilled.
I made another batch. These were great and I made those into the gifts. We'll be snacking on the other ones for sure!
These spiced nuts take only a few minutes to whip up.  I did replace the sugar with Monk Fruit in the Raw because we try to remain as sugar-free as possible and they turned out delicious. Plus, my in-laws are all trying to watch their weight so it worked out perfectly. I am so happy.
Lesson learned here – we can bake low temperature for long periods with monk fruit sweetener and it mixes very well with McCormick. WIN!
What are some food gifts you will be giving this year? Do you have a favorite food gift you like to receive? And, lastly, what is your favorite McCormick product?