Peanut Butter Chocolate Chip Skillet Cookie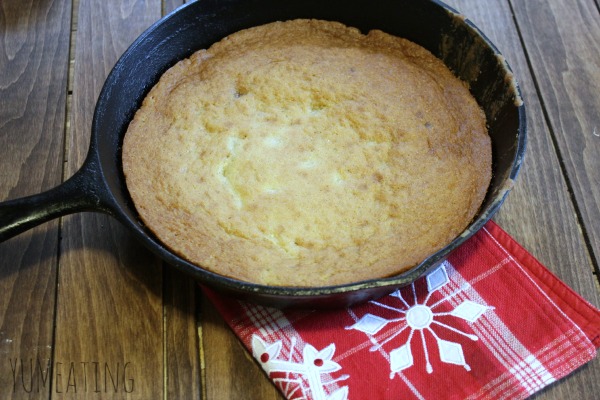 It's time for me to come clean.
I'm not feeling very festive this year. We didn't put our tree up. No decorations. Elmer our Elf came for his first visit over the weekend. Most of my shopping is done. Nothing is wrapped. I haven't done any of my homemade gifts or packaged up my gift boxes for friends out-of-town. I made out 5 Christmas cards today. I'm just not feeling full of holiday cheer. My little family is going through a lot.
Friday my mother-in-law brought kiddo over and along with the child she brought a table top tree. So, I went downstairs to get our small tree skirt and made my feeble attempt at a small decoration. Oddly, it was very cute. My MIL and I started talking about how when she was younger and they were poor her mother would save the comics from the newspapers for the entire year and use those to wrap presents. I remember as a child having presents wrapped in comics and when the comics ran out cause the box was too big there would be newspaper. When I was kiddo's age I never saw the absence of decorations or wrapping paper as the signal for a struggling year. My mother never let on that things were bad. She taught me very early on that we appreciate what we have, don't worry about what we don't and make the best of everything.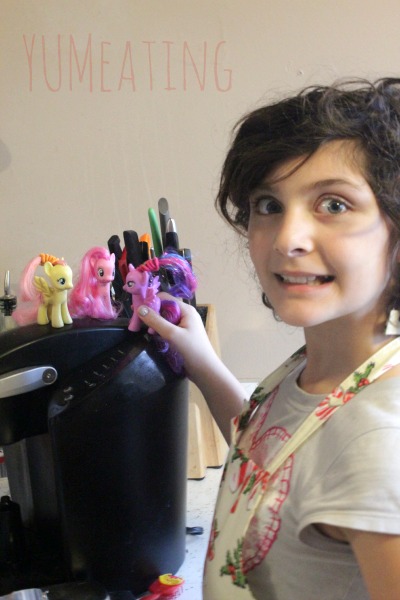 My time with kiddo is always limited. After my MIL left that little girl told me that she didn't need anything for Christmas. She was just happy she was living here and didn't have to go back to her moms. That going to the school her dad grew up in was all she ever dreamed of and that was the best present she could get. She is a pretty amazing little girl; such a good heart. I told her that he presents were taken care of. The lack of tree and decorations was more a time issue than anything. That, and I just don't want to deal with our old, ugly, broken down tree anymore. But, I went on to explain that while she is not getting a lot, she is getting meaningful gifts and that her father and myself will do without before she does. Our finances are not so bad that she's going to be giftless this year.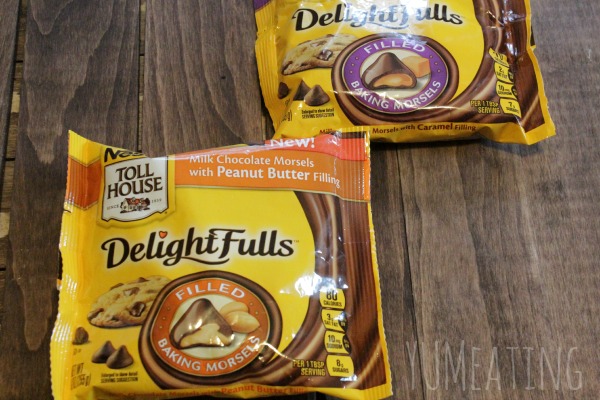 One of kiddos favorite things to do is bake. We don't always have the best of luck when it comes to making stellar masterpieces in the baking department, but we always have the best fun. I'm not sure how it started, but we decide to make a batch of cookies with the new Toll House DelightFulls. Mr. Yum wanted to start with the Caramel filled DelightFulls.
It took all 3 of us to get these cookies made. Flour was flying all over. Laughter could be heard across the house.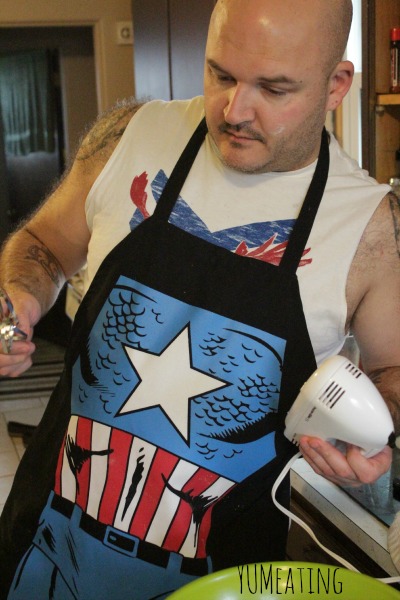 But, it was the sound of my "Oh-noes" that caused the panic. True to my baking standards, something went wrong. Our nice chewy cookies quickly turned into a flat melty mess. I'm not sure what happened as I followed the instructions on the package for the traditional cookie recipe. The only switch was that I used some organic sugar and we used all the chips ;).
For those wondering – filled chocolate chips – no the middle doesn't melt out!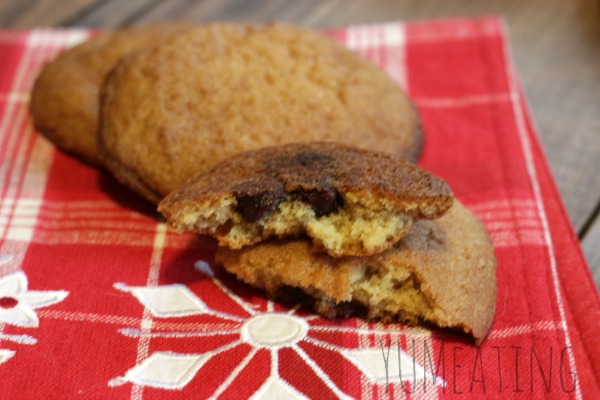 If you've been reading my blog for any length of time, you know we eat our baked goods, no matter how ugly they are. It's ok. I am not a baker and I don't claim to be one. I know my limits when it comes to treats. LOL
So, here are my 'pancake' caramel chocolate chip cookies. Look rotten, taste good. Hey, at least I am consistent. I loved the mix of the chocolate and caramel. It make my cookies taste like they had bits of candy bars in them.
Not wanting another batch that's going to be flat I decided to make the Peanut Butter filled DelightFulls into a cookie cake. Baked in my cast iron skillet. I loved this. Each bite had this warm chocolate peanut butter explosion in my mouth. It was nice and had a bit of fluff. Not quite chewy cookie but not quite cake.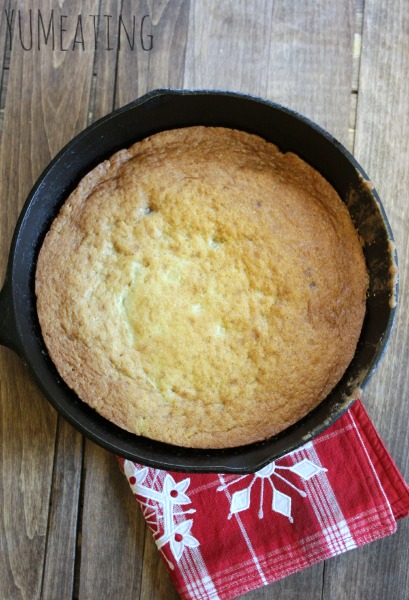 Caramel Chocolate Chip Skillet Cookie
Ingredients
2 1/4

cups

flour

1

tsp

baking soda

1

tsp

salt

2

sticks margarine

partially melted and mixed

3/4

organic sugar

Tate & Lyle

3/4

brown sugar

1

tsp

vanilla

2

eggs
Instructions
Preheat oven to 375.

Grease your cast iron skillet. I used a nice thick layer of margarine.

In one large bowl combine the flour, baking soda and salt. Use a fork to mix them together.

In another bowl combine the margarine, sugar and brown sugar.

Use a blender, on low, combine the ingredients.

Slowly add the vanilla.

Continue beating and add one egg at a time.

Once everything is combined and whipped, add the flour mixture a little bit at a time.

Once your ingredients have been combined you can turn off the blender.

Using a mixing spatula fold in the DelightFulls chips.

Pour the mixture into the cast iron skillet.

Allow to cook for 20-25 minutes or until a knife check comes out clean.

Allow to cool a bit before eating.
Even Tink had to get in the kitchen and find a way to help. I did say this was a family event, right? :0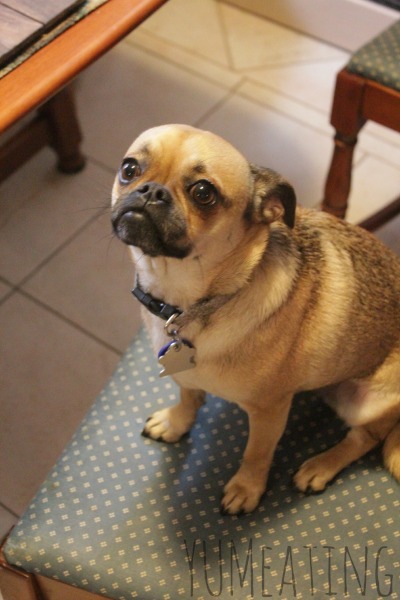 The next day kiddo went to spend the night with her new little friend and I packed a special treat bag for them to share. Her father and I are so excited for her to start her life here, no matter the cost.
Do you have fond memories of cookie baking when you were younger? Ever have any disasters?
Disclosure: This is a sponsor post between Linqia, Nestle Toll House and myself. I am compensated for the products in this review which allowed me to create my recipe and I am being compensated for my time. Regardless of that, I love Nestle Toll House baking chips and feel working together brings value to my readers. Opinions and photos are 100% all mine.