How We're Going Green on Earth Day #NaturalGoodness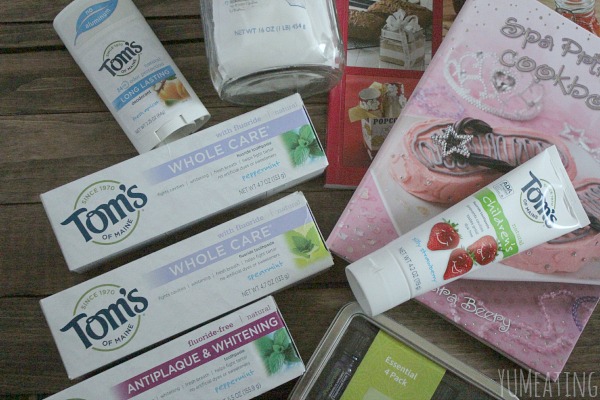 This shop has been compensated by Collective Bias, Inc. and its advertiser. All opinions are mine alone. #NaturalGoodness #CollectiveBias
Celebrating Earth Day has been something that has always been important to me. It's a day for awareness. Let's face it, there are plenty out there who have no idea what toxins are in the environment or that they may be contributing to the problem. I've been using natural products for many years but it wasn't until a few years ago I really started to get serious about it. Did you know that Earth Day is turning 45 this year?
I recycle, reuse and reduce. I have switched cleaners for my earth friendly cleaners. I'm working through swapping out things like make-up and other beauty products. One of the companies I have started using on a more regular basis is Tom's of Maine. Tom and I go way back. But this was another brand I had used and then really didn't let it stick around. I love how I can pretty much walk in to any store and find Tom's of Maine products, but love it even more that I can find it at Walmart! It's convenient and the price is right. Long gone are the days of having to locate an independent health store to find it.
I do all of the cooking in the house. That means 3 meals a day, 7 days a week. Since hubs isn't much of a breakfast person I generally make myself something small. I make my own lunches since I work from home and then I do dinner. Kiddo pretty much follows what I eat. Weekends are breakfast, lunch and dinner for the family. I spend a lot of time in my kitchen.
But before I do anything, I need to spend a little time taking care of myself.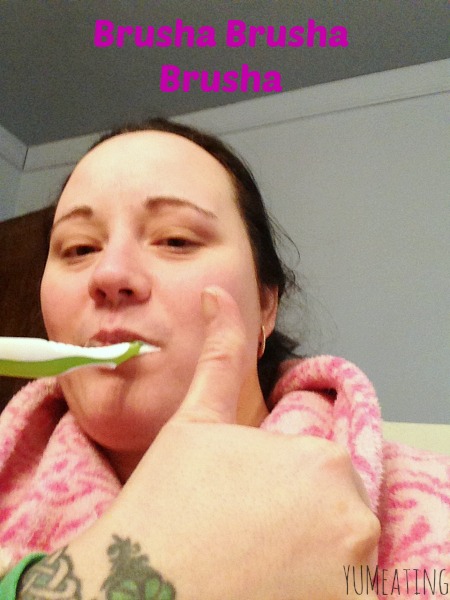 First thing I do is brush my teeth. With so many varieties of Tom's of Maine toothpaste it is hard for me to pick just one. Because I do enjoy a cup of coffee and/or tea I like toothpaste that has whitening agents, so I use Antiplaque & Whitening Peppermint Fluoride Free Toothpaste. I feel better knowing Tom's of Maine is all natural with no harsh chemicals. Since hubs isn't a fan of whitening pastes, he's got Whole Care® Peppermint and Spearmint Fluoride Toothpaste.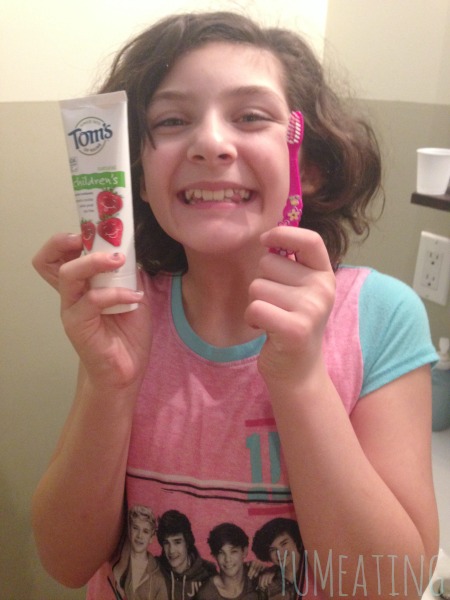 As for kiddo she gets Tom's of Maine Silly Strawberry™ Fluoride Toothpaste.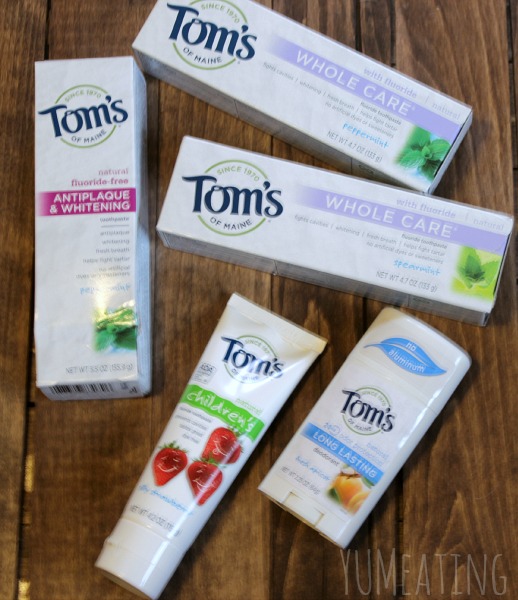 I need to keep my teeth in tip-top shape; optimal for taste-testing eating.
Once we are all done brushing our teeth I become the bathroom hog. I don't bother with makeup since I work from home, but I will if I am going somewhere. I've swapped out my deodorant to use Unisex Long Lasting Apricot Deodorant. I have tried other natural deodorants in the past and none of them stood up to the 130 degree Oklahoma heat. Or, I had a skin reaction to them. I am happy to say that Tom's of Maine has stood up to the hot kitchen test here in Michigan.
Sorry to say though, Unisex or not, I'm not sharing my deodorant. Cause that's just, well, gross. So, we buy three, because at 10 year-old, kiddo is starting to get the stink factor. Thankfully stuff at Walmart is priced just right for me and my family. I easily found Tom's of Maine toothpaste for adults at the end of the traditional brands near the pastes for sensitive teeth.
The kids toothpaste is right smack-dab in the middle of the standing tubes of paste for kids; which was right above the kids toothbrushes. The deodorant was right behind me, bottom shelf with the natural sticks. The deodorant didn't have a marked store label like the toothpaste did. I guess since it takes up pretty much the whole row they felt a sign was not necessary.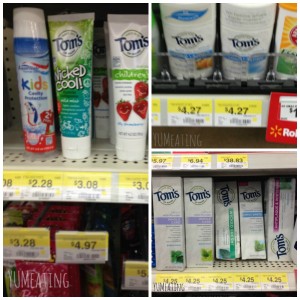 Now that we have pretty breath and no stinky pits, its time to think about what we can do this year to help.
Getting Involved on Earth Day
Join the Earth Day Network
Plant a tree in your neighborhood.
Donate to the Canopy Project
Start an Eco-Fair with local green businesses to make your community aware.
Swap your regular beauty products for green ones. Tom's of Maine has made it easy. Visit their website for tons of information and they'll even get you started with a $1 OFF coupon at Walmart. Hey, you could even use it to make someone a gift basket to help them get started, too.
Start a recycling drive.
Pick up trash at the park or in your neighborhood.
Don't use chemical cleaners. Use vinegar, hydrogen peroxide and baking soda instead. Not only will the earth thank you, so will your wallet.
Epson salts. Did you know Epson salts had hundreds of natural uses for health and wellness?
Put a water filter on your tap. Use refillable glass water bottles. No need to buy bottled water from the store.
Got t-shirts you want to get rid of? Make a t-shirt quilt instead.
Grow your own food. No space? Try container gardening.
Check out all the ways natural remedies like essential oils can help your family.
Check your footprint and see what impact you are having on the planet and commit to making a change.
Recycle. Reuse. Repurpose. Reduce.
What are some things you are doing for Earth Day? Will you continue going green for the rest of your life?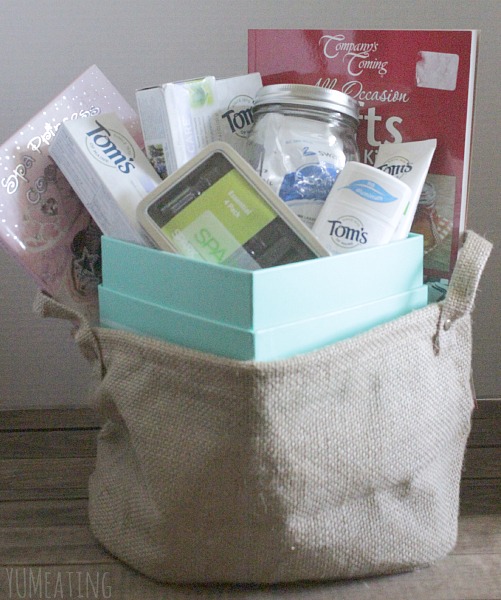 How we made our natural gift basket:
We re-purposed an old shipping box and stuffing. I tend to save the nice boxes and stuffing because they make great gift boxes and storage containers. I have a large box in the basement that I keep them in next to the Christmas decoration. I save a lot of money on wrapping and gift boxing!
Tom's of Maine – toothpaste in a variety of flavors and formulas for the adults and a stand-up tube for the kids.
Tom's of Maine all natural deodorant – it's Unisex!
One bag of Epson salts and a starter kit of the most common essential oils for optimal health and wellness.
A recipe book or printable instructions for the uses of essential oils and all the bombs, salts, scrubs and more they can make with the salts.
Mason jar. To get them started with making a gift and sharing it with their friends and family.
If someone gave you a gift basket like this, whats the first thing you would make?