5 Home Kitchen Design Ideas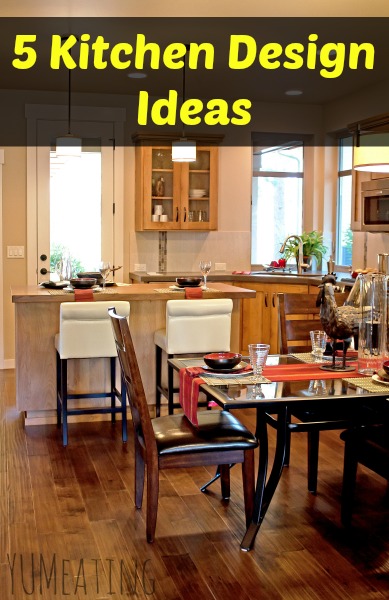 There is no place better than the home. Arguably, the kitchen is the most important part of the home: It is where food is served, guests are entertained, and work is done. Having a beautiful, livable kitchen is an important part of a day-to-day life. A wonderful kitchen is not just a dream reserved for the pages of a magazine: Below are some great kitchen design ideas to improve your home and family life.
Give Yourself Enough Room
A great kitchen is not effective unless it is versatile. Versatility begins with space. Make sure to give yourself enough space for everything you want to do. Do you have enough space for counter-top appliances? Do you have enough room to cook several portions of a meal at once? Thinking about space will allow you to enjoy your kitchen and utilize its versatility.
Space can be maximized with extra cabinets and counters, as well as space-saving appliances. Consider installing an island or purchasing appliances that can be mounted on a wall. Also consider other upgrades, such as a small work nook or desk. Frankly, paperwork tends to inundate the kitchen quite often; having a separate area for miscellaneous work will help keep you organized. Such investments will lead to years of future enjoyment.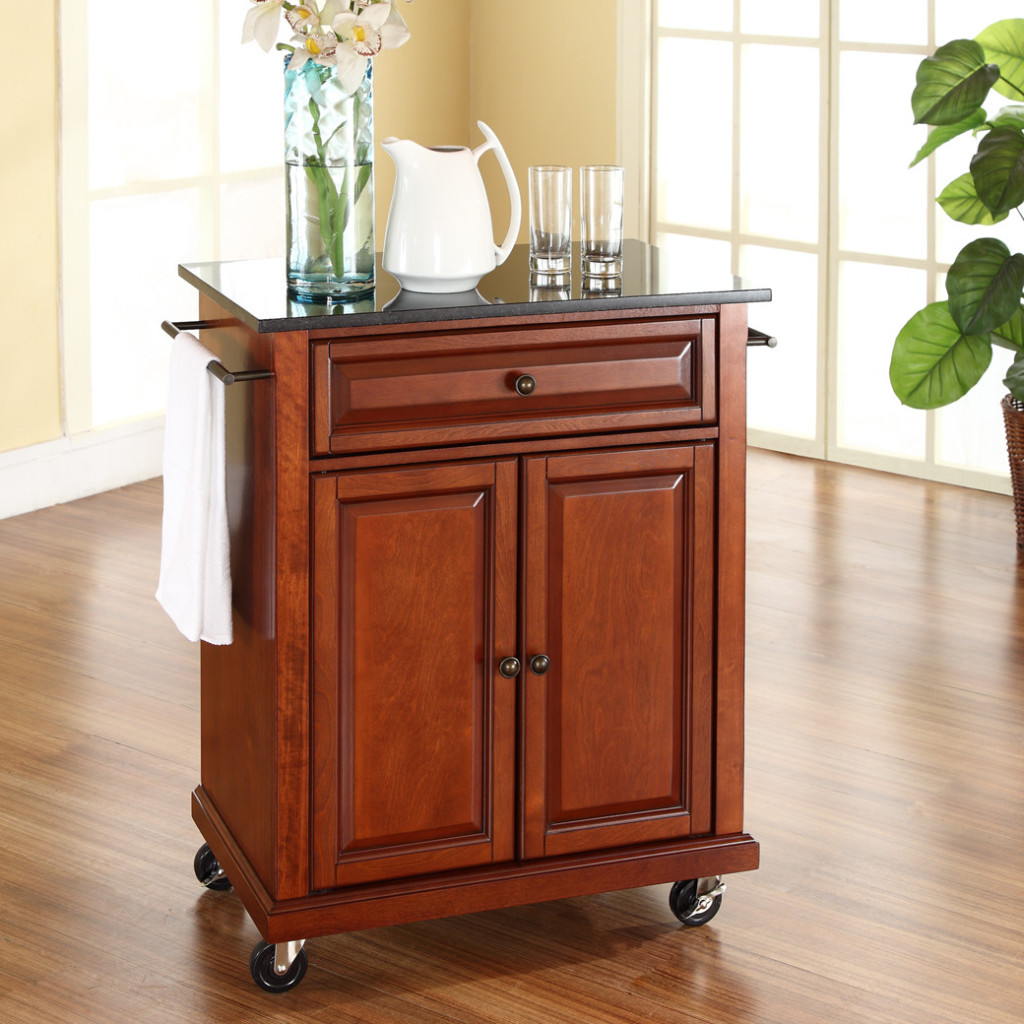 Storage is another aspect of space and versatility. The proper amount and location of storage areas in the kitchen is vital to its livability. Before remodeling, determine the biggest organizational problems in your kitchen. Be sure to include remedies for these issues in your remodeling plans. When in doubt, err on the side of excess space for cabinet and storage layouts.
Be Smart with your Appliances
Another kitchen design idea is something that you have probably heard all too often: be conscious of your energy footprint. Even if you aren't a hardcore environmentalist, reducing your energy use can have a great economic benefit. Installing Energy Star appliances is the easiest way to ensure efficiency in the kitchen. Although the devices may be more expensive up front, the savings and the value they add to the house are certainly worth the cost. Some tax rebates are also available for certain appliances.
Install Proper Lighting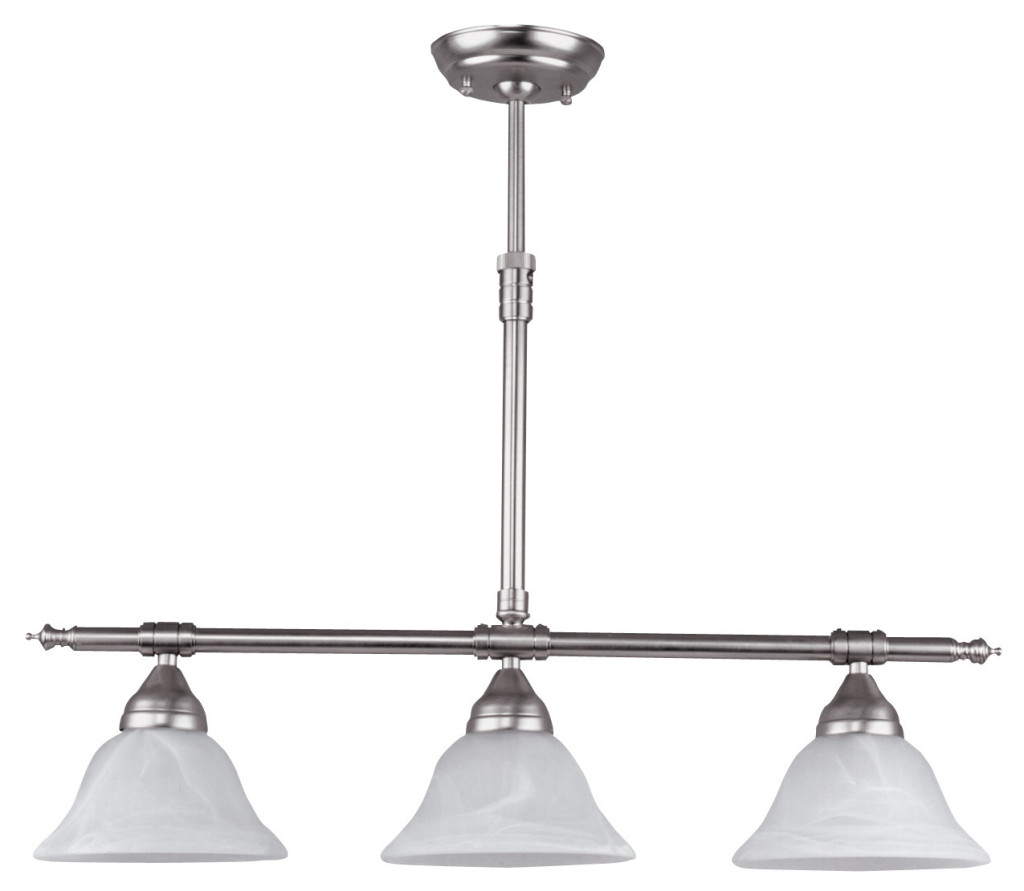 Proper lighting is vital to a vibrant, livable kitchen. Recessed lighting over the sink and counters is often a nice touch. A separate fixture should be placed over an island or in any nooks where light from the main fixture may not reach. If your kitchen includes a dining table, a separate fixture over it is also necessary.
It is also important to choose the correct light bulbs for your fixtures. Every type of light bulb usually comes with two options: incandescent or compact fluorescent. The compact fluorescent bulbs are much more economical, but give off a different quality of light than the incandescent. In a kitchen, it normally looks better to go with the yellowish, less intense light of the incandescent bulb. Compact fluorescent bulbs emit a harsh, white light that can add a negative character to the room and distract guests.
When planning a layout for your kitchen, decide where to place windows: a kitchen should be fully lit by the sun during the day. This makes the kitchen seem welcoming and open. A window over the sink and a larger window near the dining table (if you have one) will usually do the trick. However, window design is one area where you can get very creative, based on the location and the intricacies of your kitchen.
Decide on a Theme
Themed kitchens are considered by most to be an attractive part of a home. Even simple themes, such as contemporary or classic, give the room character and appeal. Visitors will have something to instantly notice and admire, and you will have something to enjoy every day. Consider a designer kitchen; although these may be more expensive, they add an irreplaceable feel of personalization to the home.
If a designer kitchen isn't for you, simple color combinations and cabinet choices can embody various themes. Even if your theme isn't overly prevalent, it can still add character to the kitchen.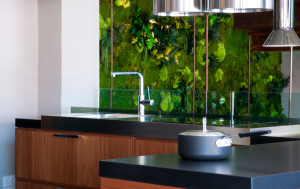 Enjoy Your Kitchen
All in all, the kitchen should be one of your most enjoyable rooms. Experiment with different kitchen design ideas to make you kitchen more personalized for your home and family.