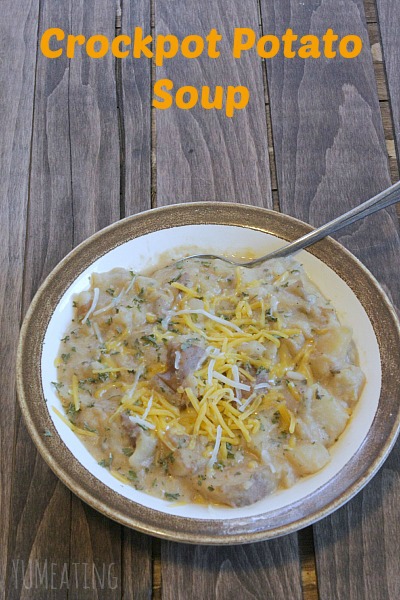 Welcome to my first official edition of Meatless Mondays. I know I have some meatless recipes that were posted on Monday's in the past, but starting from this day forward I am going to be showcasing my meatless recipes in effort to help you go meatless on Monday's too. I took the pledge and now I am ready to walk-the-walk. I am pretty excited about this. I am a firm believer in being the best you can be and eliminating meat from our diet once a week (especially red) is a wonderful start to any healthy lifestyle. It's also much more budget-friendly and I am all about that!Speaking of budget friendly, one of my favorite frugal items is the potato. I eat them ALL the time. I know in certain circles I get the whole "eat sweet potatoes they are better for you" and I totally get the whole glycemic issue but the problem is, sweet potatoes are like dessert. They are sweet and all they do is kick up my sugar cravings even more. So, I limit my sweet potatoes. I find a nice blend with incorporating both into my diet.
Around here I can generally get a 5lb bag of potatoes for about $3.My favorites are the red potatoes. YUM! Sometimes I find a good sale when they go down to 99 cents. Then we freeze and do all sorts of fun things with them. But what do you do when you buy a bag of potatoes and then you take some time off from eating them. Next thing you know your potatoes are starting to sprout and you have no garden to plant them in?
Well, you cut the sprouts off, wash the potatoes, and then make up a batch of potato soup. Crockpot style. Now, I know what you are saying, "But Chrystal, it's toooooooooooo warm out for soup." Nahhh It's never too warm out for soup. Especially this soup since it's more like a baked or mashed potato. Eat it as the main meal or use it as a side.
I have made many batches of potato soup in my day, but none quite like this one.  This was one of those days when we were out of everything. Our grocery budget has taken a hit which has caused me to get much more creative in the kitchen. I was out of milk and any sort of topping I would normally put on a baked potato or soup. Thankfully I had a small bit of cheese left over from some tacos I'll be sharing on one of my Frugal Friday's. I figured I would try the evaporated milk and let me tell you, it makes this soup such a wonderful creamy delight. It's like a warm baked potato and your favorite mashed potatoes in one dish.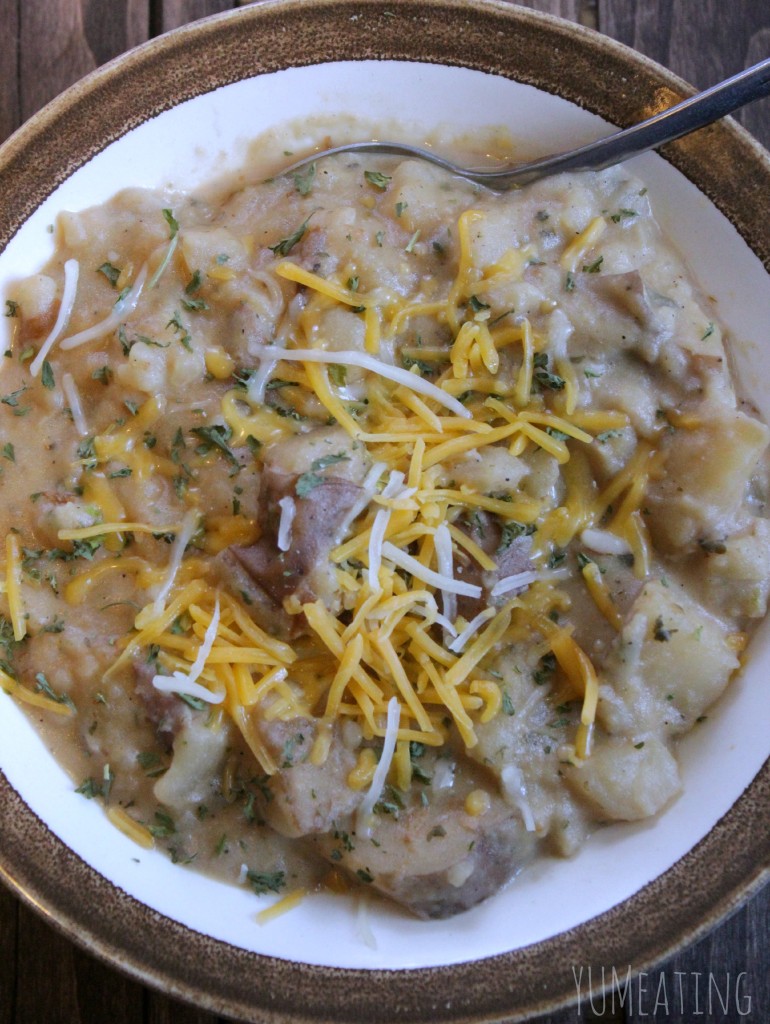 When Potatoes Are About To Go Bad.......Make Soup
Ingredients
6-8

small red potatoes

or 3-4 large baking potatoes

1

tbsp

vegetable soup starter

or bullion if that's your thing

1

can 2% evaporated milk

2

tbsp

minced garlic

salt and pepper to taste
Instructions
Wash and dice your potatoes. With the red potatoes I leave the skin on. When using baking potatoes I peal them.

Place all the ingredients in a crockpot, on high, for 4-5 hours.

Stir frequently.

After 4-5 hours turn down to low. From here you can add more salt and pepper or other seasoning if you wish.

Use a masher to randomly mash up some of the potato. I like mine a little chunky so I don't mash too much.

Feel free to top with cheese, sour cream, bacon bits or your favorite baked potato topping.
What is your favorite way to enjoy potatoes?