PB & Banana with Honey Smoothie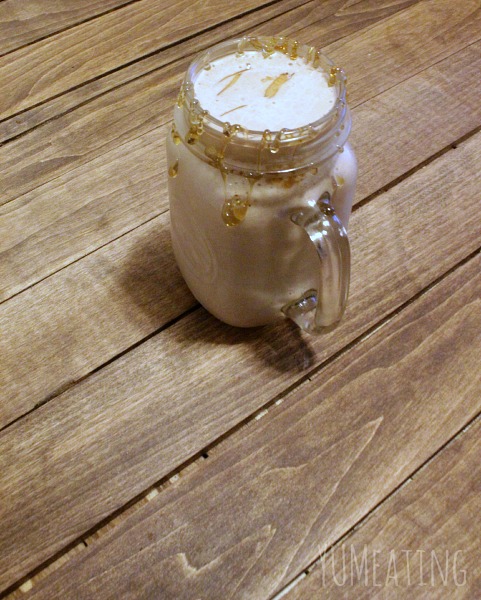 Warm toast fresh out of the toaster slathered with some peanut butter. The peanut butter just starts to melt due to the warmth. Add a few slices of banana then drizzle with some honey. Breakfast is served. It can also be more time-consuming than some people have in the mornings. I know I also like peanut butter and banana with honey sandwiches, but they don't tend to travel well.
That was the inspiration behind this new smoothie recipe. I used chocolate protein powder and it paired really well with the peanut butter (like for sure!) and the banana only enhances the flavor of the honey. 
It's that childhood (or adult!) favorite all packed and portable. With a bit more protein punch.
I have so many smoothies that I love but this one has been my go-to the last few days. I get the health benefits of the protein powder, raw honey, and banana and the lower calorie peanut butter with PB2.
This one keeps me full for quite a long time, too. I've tested it at breakfast and on another day for lunch. The frozen banana doesn't make it too Wendy's Frosty like so it can be enjoyed in cooler weather.
You know what wasn't fun about it though? Trying to photograph it before the honey sunk to the bottom of my glass. Grrrrrrrr. I was trying to make it all fancy and pretty for you guys!
PB & Banana with Honey Smoothie
Ingredients
1

scoop chocolate protein powder

8

oz

milk

1

frozen banana

peeled

1

tbsp

PB2 powder

raw honey
Instructions
Put the protein powder, milk, banana, and PB2 in the blender.

Blend until smooth.

Pour into a tall glass.

Drizzle a bit of honey over the top of the glass.

Enjoy.