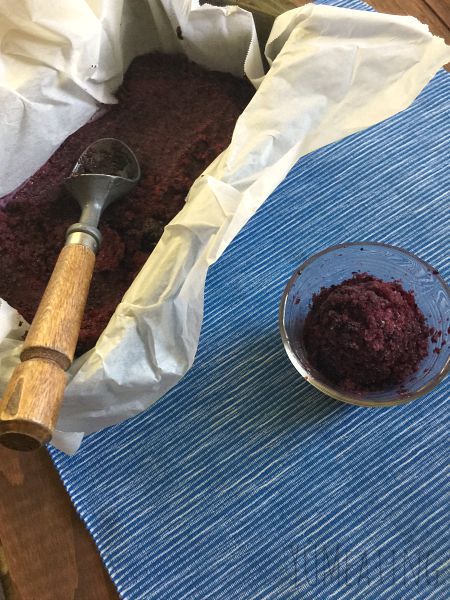 Summer is over. Labor Day is here and gone. Although, the Farmers Almanac says the official first day of fall is September 23. So, that means I have a few more weeks days to enjoy the blueberry lemon combo.
Kiddo and I have been talking about making some sorbet. We're really loving the fruity flavors and have both really been trying to watch our added sugars. She is very understanding to the health conditions we all have, even if she's not really comprehending them to the fullest. I appreciate that about her. She's always open to trying new foodie things and really wants to help out in the health department.
As you guys know, my stuff never turns out as nice as it does on Pinterest. Nor, do I really follow a recipe. Mr. YUM and I went to the farmers market and we scored a great deal on some fresh berries. I love this time of year because it's the cheapest part of the year when it comes to berries. Farmers are trying to sell what they have before it goes bad. In another few weeks, prices will go to the year high price due to the cool Michigan temperatures and the need to have products shipped in from other states.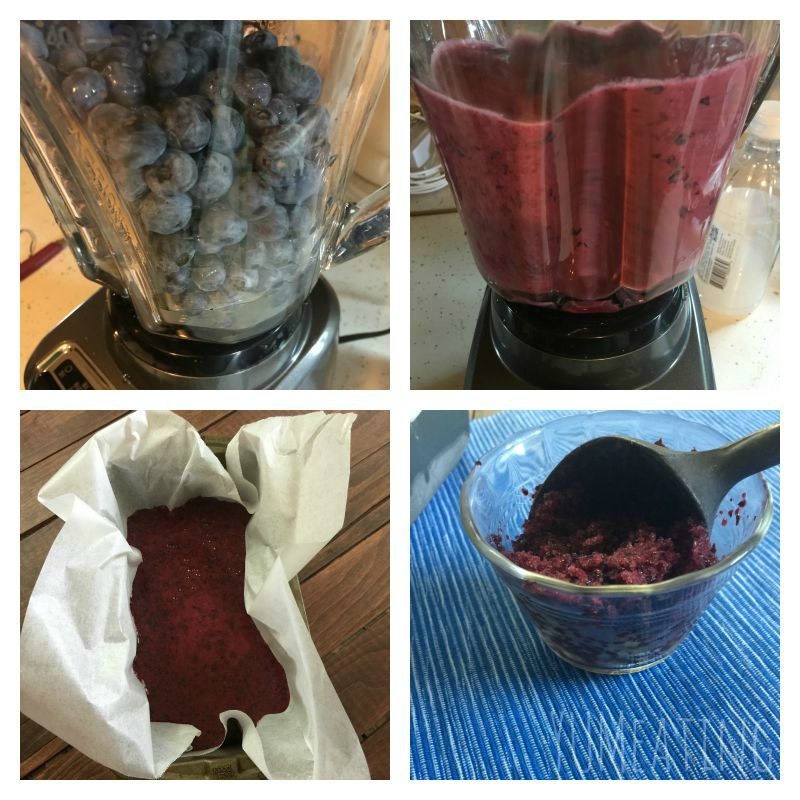 I can't even tell you guys how simple this recipe is.
I'm also sorry to say that I don't have any exact cup and tablespoon measurements. That's how simple it was! This recipe is just what I used.
I lined bread pans with parchment paper to keep the sorbet from sticking.
Blueberry Lemon Sorbet
Ingredients
2

tubs blueberry

pints

3

lemons

peeled or 1/4 c lemon juice

Stevia to taste
Instructions
Throw all of the ingredients in a blender or food processor.

Blend until smooth.

Pour into pan and freeze for 3-4 hours.
We love to eat cold treats, even in the fall and winter. Are you a frozen treat fan?