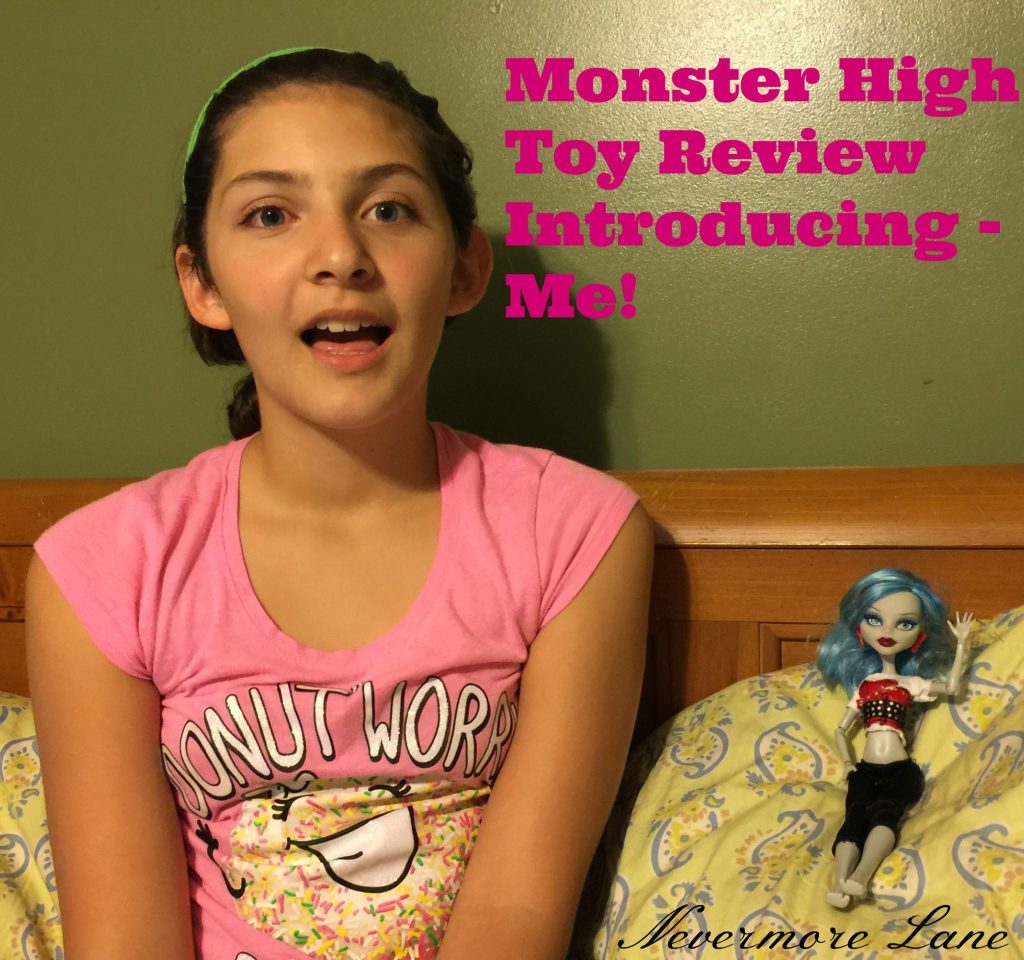 We are going to have a new series here on Nevermore Lane. Kiddo is going to take over and have her own series on toy reviews. We worked a little bit over the summer on unboxing and reviewing some of her new Monster High. I am happy to report that those videos have gone live. I am not sure if I am going to give her logins here to Nevermore Lane just yet. I think I will just have her write the posts and then I'll copy here to the site and then use a different font.
I am hoping this video series will teach her about commitment and give her a boost to her self esteem. If you read a bit of YUM eating you know that we now have custodial rights custody of her and she lives here on a full time basis, although she will go to her moms on weekends if she wants. She's been struggling a bit in school so my hope is that blogging will help her with reading, sentences structure, and her overall thought process for storytelling.  This will come in super handy when it comes time for oral presentations and she can have a little fun in the process.
So, this video to start out (as she is at school right now) is her introduction and then a few bloopers.
You'll also see that she uses one name in one video and another name in another set of videos. I forgot that on YUM she has used one of the names in those videos. I call her kiddo and on my old blogs I called her little m.  I know some people are worried about their kids and the Internet, but I'm not. Kiddo doesn't really have access to it. So, I think using whatever name she feels comfortable using is fine.
Amanita Nightshade Blooper
Introduction Blooper
Are your kids into blogging or vlogging? At what age did they start?