A Damn Warrior : February & March 2017 Fun Run 5k plus The Raven 55 mile #FRBChallenge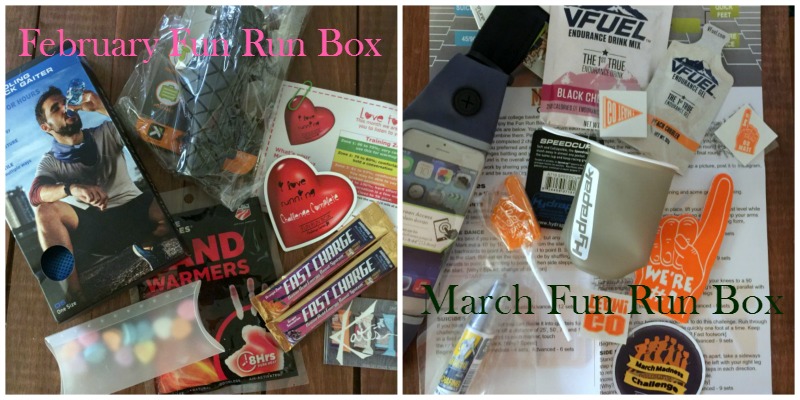 February is here and gone. I have no idea where that month went. Wait! Yes, I do. I spent my days filled with worry and maybe a little regret over someone I had recently let into my life.  I have absolutely nothing bad to say, but, there is still a lot of confusion at hurt there and until that passes, it's better than I just leave it alone for a while.
Having said that, do not fret friends, as the saying goes, "when one door closes, another opens" and this is no different. 
I spent the last part of February getting caught up on my workouts and slaying the Fun Run Box challenge.
Here are all the goodies hanging out in that box.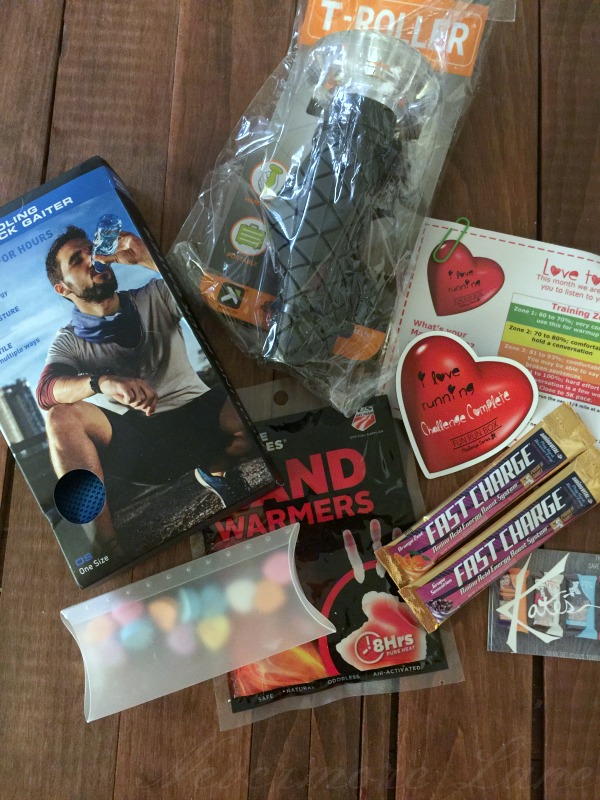 February Fun Run Box:
Candy hearts… cause, you know. These are the cutest ones ever because they have run related sayings on them. Two thumbs up!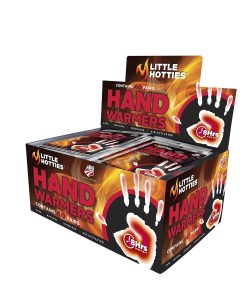 Little Hotties Hand Warmers for 8 plus hours of pure heat. Living in places like Michigan, you need these in the winter. They are a great thing to keep on hand. I've gone through plenty of these over the years.

Focus Zone Amino Acid Energy Boost System in Grape Sensation and Orange Zezt.  Focus Zone is meant to boost your energy and help you maintain the constant focus you need during training and competition.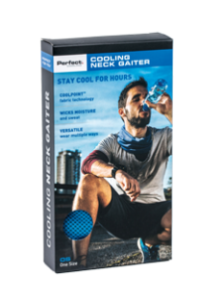 Perfect. Cooling Neck Gaiter. The Perfect Fitness Cooling Neck Gaiter is the ultimate cooling accessory. It can be worn in more than 12 ways including as a headband, full head bandana, scarf, neck gaiter, hood, cap, facemask and more. This versatile piece keeps you cool for hours however you wear it. The soft, stretchable, moisture wicking material also provides lightweight sun protection. The Neck Gaiter is easy to activate, just soak in water, wring out and wear. To promote maximum cooling benefit, re-soak as needed.
I've heard these things are AWESOME !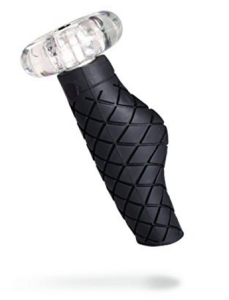 Triggerpoint. T-Roller, compact Neck Relief. This this is AMAZING !!! The fact that it is portable and it fits perfectly in my hand was what won me over. I have used plenty of other brands in the past and have always been disappointed in them somehow. You don't have to use this just on your neck. It works on all those harder to reach places. I've used mine on the bottom of my feet and my calves.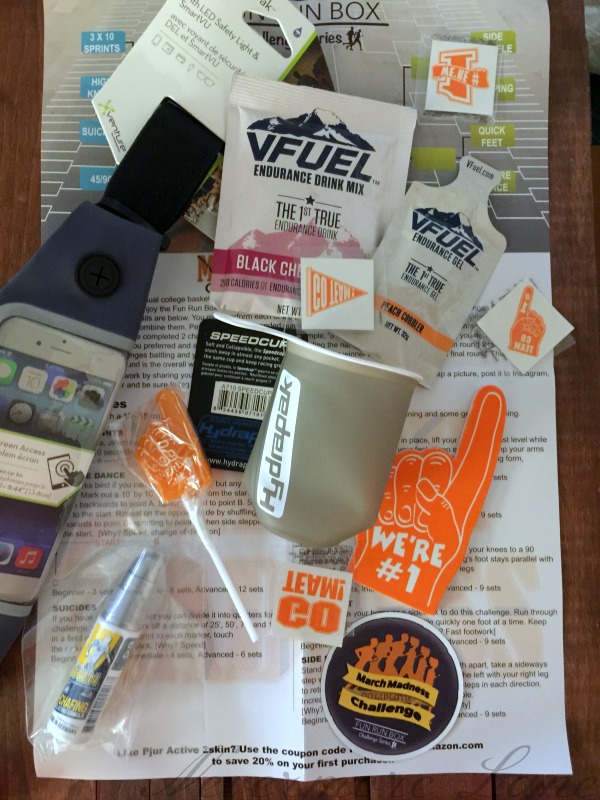 March Fun Run Box:
March Madness Challenge Run guidelines. Oh, this month we get to include sprints (yah!) square dance (what?) suicides (nope) high knees (am I back in marching band?) 45/90 (sprints) skipping (oh, grade school) quick feet, and side shuffles. Sounds like fun, right?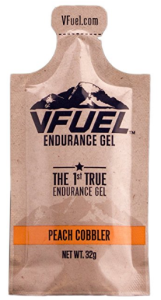 VFuel Endurance Gel. Peach Cobbler. While I love peach cobbler, I am going to guess that anything peach cobbler flavor is not going to be very good.  Every pack of Vfuel contains 1275mg of their Vi Endurance Formula, giving you the proper nutrition you need to train day after day, mile after mile, year after year.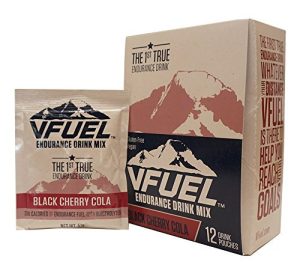 VFuel Endurance Drink Mix. Black Cherry Cola.  Black Cherry Cola flavor might not be so bad, but I don't really think it is going to taste like the black cherry cola flavor we have all enjoyed at one time or another. This little packet contains 240 calories of endurance fuel with electrolytes.
Hydrapak. 150ml/5 fl oz Collapsible Sports Cup.  I have received a few Hydrapak products and I have yet to be disappointed. This little cup is great for runners when you know water fountains are on your trail. If not, you'd be better off getting the collapsible water bottle and filling it before you leave.
SpeedCup is the quick and easy watering solution; whether you're racing in the Rockies or backpacking in the Himalayas. It's lightweight, easy to hold, reusable and collapsible so you can tuck it almost anywhere.

2Skin Anti-Chafing lotion
. Pump. Prevents irritation and blisters. I don't really have a problem with chafing, irritation or blisters. I used to get blisters once in a while,
but since switching to Hoka shoes
, that is a distant memory. Sadly though, for some reason the Hoka have been giving me issues. 🙁  I don't know what is going on. It seems like the canvas has stretched too much. Bummer. So I have switched back to my other running shoes and added some inserts. So far, so good.
TruSportPak with LED Saftey Light and SmartVU
. I LOVE this. I have gone through a few waist packs to carry my phone and they never last. This one by Venture is amazing. You can use your phone through the 'plastic' which helps me out quite a bit. When I am walking I tend to stay busy on my phone and then when I start to sprint, I need to put the phone back in a hurry. With this, I don't have to. There is a spot for the headphone cord if you are still corded. The zipper pocket has plenty of room for your keys and ID. It doesn't feel big and bulky when you are wearing it either. Another really cool feature is the reflective zipper. This is probably one of my favorite Fun Run Box items.
Other items in the box:
 March Madness Challenge magnet, #1 sucker, #1 finger fan (just like you see at sporting events) and a few 'we're #1' and 'Go Team' tattoos. So cute!
Ready to check out the Fun Run Box for yourself? Head on over to the Fun Run Box website and enter the coupon code: FRBMAHAN  for a 10% discount on your box subscription.
Disclosure: As a Fun Run Box Ambassador I am able to buy the box subscription at a discount rate. I am not being compensated for this post. All opinions are 100% my own and I only share products I feel my readers would benefit from.
Most links are affiliate links through MagicLink. They are hands down my new favorite linking option now. Saves me so much time and energy from hunting down store and product affiliates, not to mention signing up for affiliates and pays so much more than Amazon. Plus, all of the products you find on the net are located on MagicLinks. If you are not familiar with this type of program to earn money from your own website, I highly suggest you check them out!