How I Get Celebrity Hair on a Budget #finessehaircare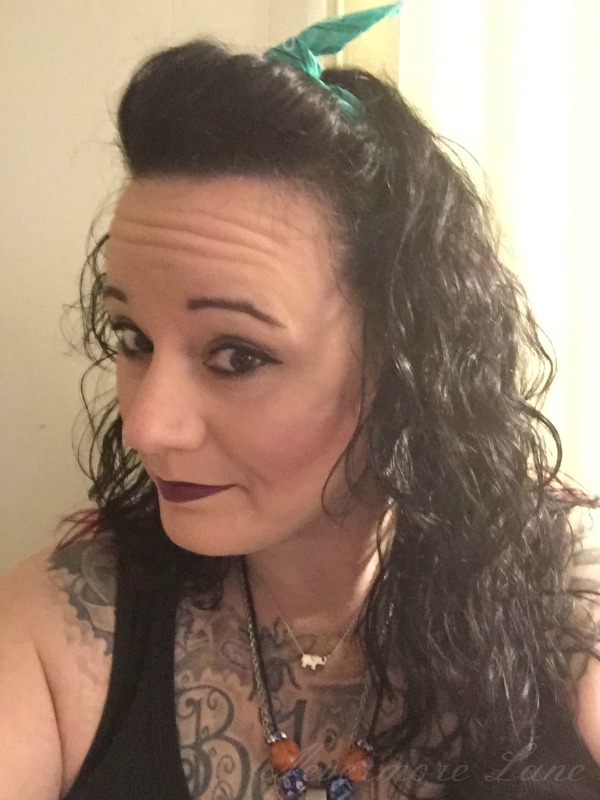 Let's face it. We all want beautiful hair that behaves.  There are days when I struggle with mine. If you follow me on Instagram or Facebook you have likely seen my hair every which way; up, down, straight, curled and naturally curly. Let's not forget the messy bun, pigtails, braids, headbands made for working out, and bandanna worn in a pin-up style. Yep, I rock them all 😉
With all this torture on my hair, I am always keeping my eye open for good quality products that won't break my bank account open. It would take me an entire day for me to list all of the products I have tried on my hair over the years and now that I am in my 40s, I have those go-tos that I probably won't be giving up any time soon.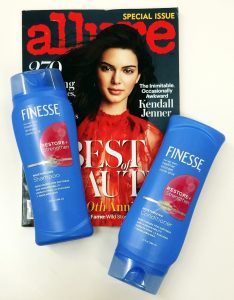 As for shampoo and conditioner, I am always hunting for something that is budget friendly and good quality. When I saw an ad that Kendall Jenner was a fan of Finesse as well as her sister Kim Kardashian, I remember thinking that was a brand I had used when I was younger. I wondered if they had changed their formula.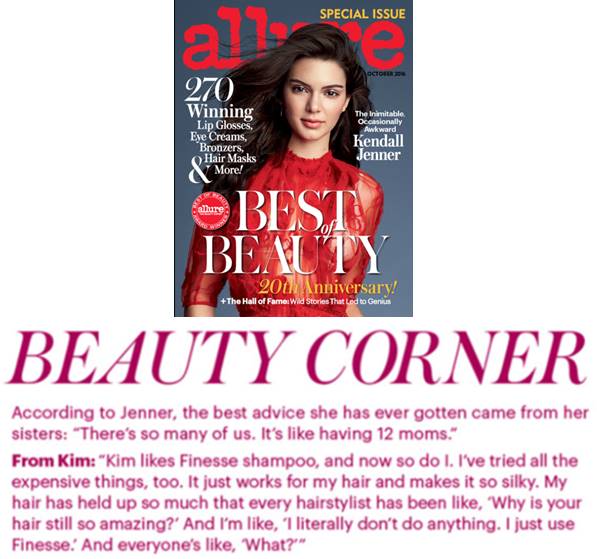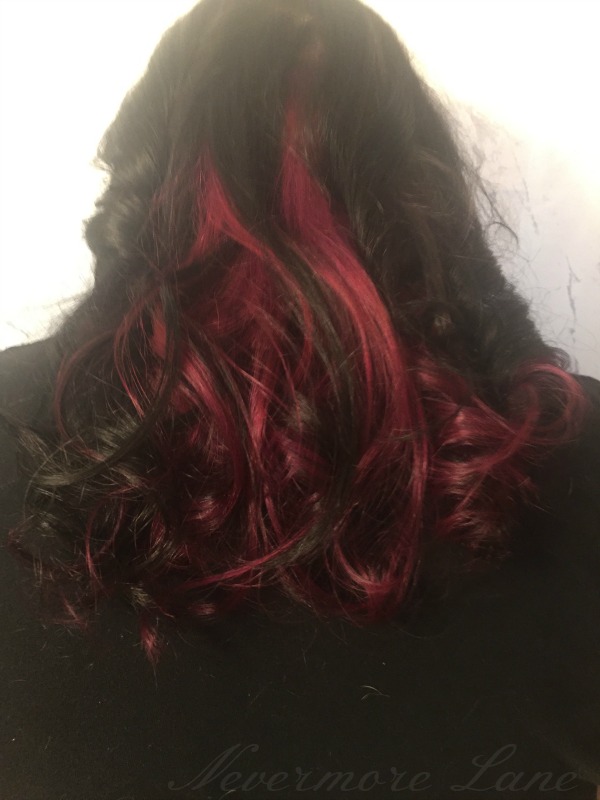 I recently decided to change my hair up a bit. A few years ago I went really bright red, so I did not want to do that again. I almost did green for St. Patrick's Day, however, I've been eyeballing the purple with black combo for quite some time. Because I dye my hair black, to lift that color to process something bright, I would have to super bleach and lift. Going with a darker color, and only doing it on the longest layer make just enough of a contrast. I used Splat Lusty Lavender which comes with the bleach. Followed the directions.  Problem is, this isn't purple since the bleach didn't completely turn my hair almost white. I was okay with it though. No complaints.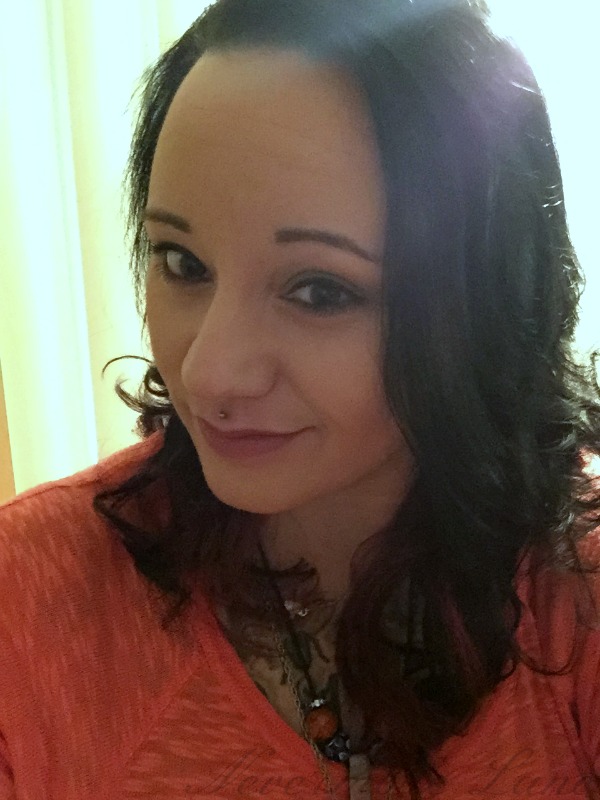 But, colors fade. This go round I purchased Manic Panic in Ultra Violet. It is hard to see, but it does have much more of a purple tint.
As you can see, all of this takes a toll on my hair.
When Finesse landed in my lap, I thought it would be worth the try; especially for the price tag.
Finesse has a great smell to it. Not floral, but still amazing.  Thick shampoo that got all nice and sudsy. Conditioner was thick and stayed put.
Towel dry, blow dry, and curl. My hair feels amazing.  I think I found my new favorite shampoo and conditioner.
Pics don't lie.
About the Product
Get hair that's healthier, stronger, and more alive with Finesse®.
Finesse® Restore + Strengthen Moisturizing Shampoo and Conditioner: pecially formulated for hair that's dry, damaged, stubborn, or sometimes frizzy, Finesse Hair Care products – infused with active proteins – replenish natural moisture, leaving hair healthier, stronger, and more alive. This hair care line is especially popular amongst women with wavy – medium curly hair.
• Infused with active proteins, Finesse® Moisturizing Shampoo and Conditioner help restore and strengthen hair that is dry, damaged, stubborn, or sometimes frizzy. The active silk and soy proteins penetrate deep into the hair shaft, leaving your hair more moisturized and manageable. Your hair will feel clean and silky soft, while being easier to detangle and easier to style.
• Featuring Finesse' cult-favorite clean, fresh scent
• SRP: $3.99 each (and only $1.99 at Walmart)
• Available at: Walgreens, Rite Aid, Walmart, and grocery chains such as Kroger, Shoprite, HEB, and Publix
Disclosure: Post sponsored by Brandbacker.