Are You Ready for a Quiet Night Out in the Woods?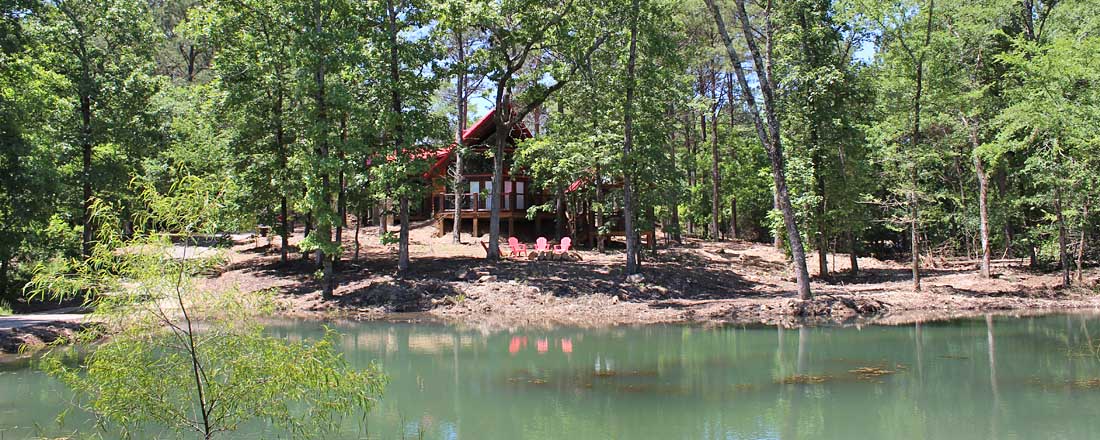 When I can toot-toot about awesome places in Oklahoma, I am going to. If you are new here you should know that I spent the majority of my life in Oklahoma and it will always be home to me. I'd like to share with you one of the states greatest hidden treasures.
You've been working hard, probably too hard, for quite some time now. Your vacation days have accumulated and you're due for a good long vacation. Perhaps the main thing that is holding you back is that you simply don't know where you want to go to spend this vacation. You may have already seen Disney World and the Hollywood tour. Maybe what you're really longing for is a few days of peace and quiet in some tranquil location in the woods. But if you live in Dallas or Tulsa, there's not a lot of rural wood to be found.
The Woods of Oklahoma Might Be the Place You're Looking For
Would you ever believe that the place you have been longing for was right here under your nose the entire time? It may be hard to fathom, but there is magic to be found in the woods of Oklahoma. If you have never heard about Beavers Bend Log Cabins, now is the time to pay attention. You can rent a cabin right here in rural Oklahoma, out by the historic Big Bend river, and enjoy a few days or a week of relaxing calm.
It's Time to Soothe Your Spirit with a Few Days of Peaceful Relaxation
There has never been a better time to come explore the woods of Oklahoma. A night in one of the special Broken Bow cabins will leave you feeling refreshed and fully ready to face the day. And what will you do during the resulting day? You are free to spend it any way you choose. Opportunities for hiking, fishing, and camping are rampant here. You can spend a full day doing exactly what you choose to do, then pass a peaceful night in your cabin.
It's Time for You to Reconnect with the World of Nature
There has never been a better time for you to reconnect with the wonderful world of nature. If you have spent too many restless nights in the city, it will do you good to get out under the stars and enjoy the peace that a night in the rural woods can offer. Best of all, you can do it for a price that won't break your bank book. A few days at the Big Bend camping area will restore your spirit. It's an opportunity you can't afford to pass up.