Decorate Your Table with Bloominous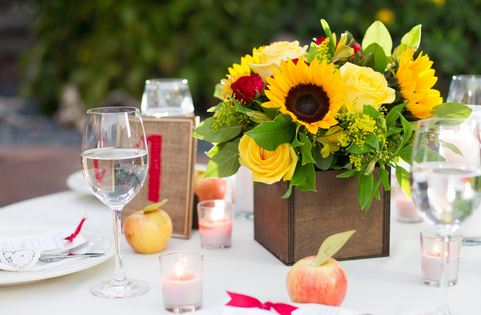 How many times have you planned an dinner party and sat there wondering how in the world were you going to figure out what to do with your tables?  I know there have been a few times when I wish I had the brain power to look at some flowers and go "hey, that's what I need for my table!" But, I am just not really good at it. I think flowers are beautiful and I am fully capable of making a beautiful table arrangement. But honestly, I suck at flower matching. 
When I was given the opportunity to work with Bloominous I was thrilled. Not only is the name of their business super cute, their flower kits are beautiful. Happily I scrolled through all of the collections trying to decide on just one.  I should note that it looks like these are just for wedding parties, but that is not the case. I would totally buy these for my own dinner party, indoors or out. They have plenty of collections and inspiration for anyone to create a beautiful table arrangement.  You just buy one kit per table.
I love that!
It was really hard for me to decide which to choose from. I love the yellow sunflowers in Country Charm (very top photo.)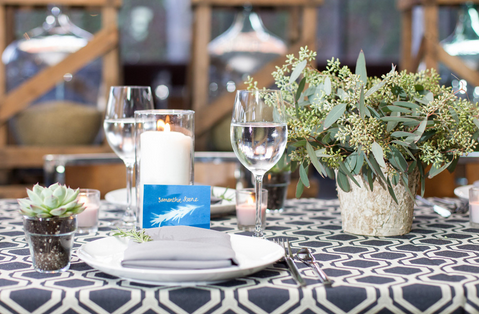 But I loved the earth feel of the Eco Chic line shown here. (photo above)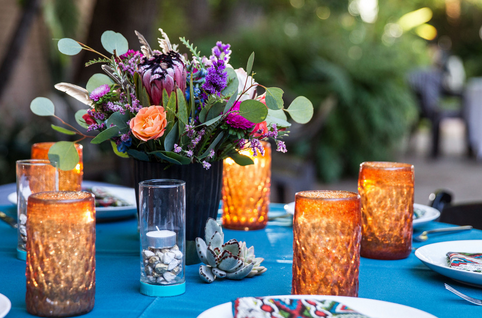 I really loved the Bohemian Desert because it gave me that earth feel along with pops of color.
So pretty. It makes me want to plan a dinner party right now.
Did you check out the Bloominous website? Which one is your favorite?
Disclosure: This is a sponsor post.  All opinions are 100% my own. These are not affiliate links.