Old-Fashioned Bacon and Grit Breakfast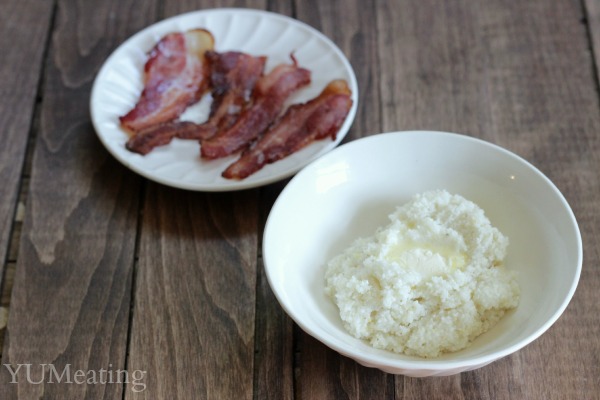 Breakfast.
We all know how important that first meal of the day is.
What's your favorite breakfast food?
Me?
I used to be a pancakes anytime-of-day girl. Over the years these little tasty-like-dessert gems have caused me more harm than good. These days, I eat better-for-me style or sometimes lower carb almond pancakes. But nothing tastes as good as my creamy dreamy eggs. Eggs. I want them. Every day.
During the week I eat my fair share of these creamy delights. But, the weekend I focus on family time and feeding kiddo something wonderful and nutritious. We try to practice the 80/20 rule of whole and clean foods. So our weekend breakfasts always seem to have one with bacon and another with ham steak, Canadian bacon or homemade sausage. Eggs. Most always eggs. Every once in a while we need a change of pace. I enjoy oats, cream of wheat, coco wheat and even grits. In a pinch I'll whip up some 5 minute grits. More often than not, these suckers still take me more than 5 minutes to cook. I like to use real butter (but I do use a light butter now to help with our calorie control) and some sea salt. Instead of waiting for the water to boil like the instructions say, I put the grits in with the water and cook on the lowest setting until they are just the right consistency. We like them creamy, but not soupy and certainly not chunky. Everyone has their own grit preference, but I prefer cream.
We serve them in the dishes with a pat of extra butter so that it melts into a pool. Each person gets the privilege of mixing this pool of butter in their bowl of grits. We usually pair our grits with some protein like bacon our sausage. Kiddo and I are keen on breaking out meats up and putting them in our grits. Mr. Yum on the other hand prefers to savor his flavors separately.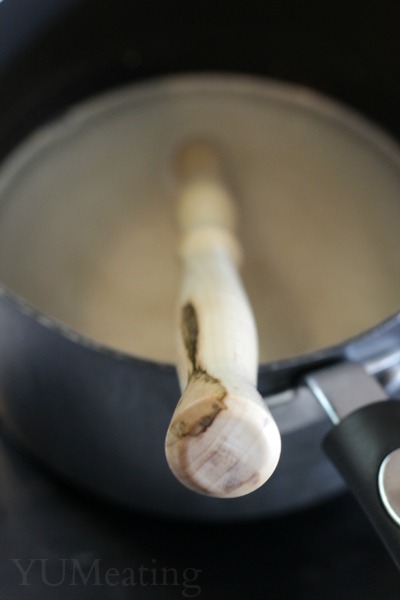 This past weekend I was super excited because there was an Etsy shop I had been eye balling for a while now that sells handmade wooden spoons, spatulas and cutting boards. Gorgeous work I tell you. I had no idea they had an actual store front until we crossed paths and they asked a few of us foodies to gather together and host a giveaway. In return I was given something to test out in exchange for my honest opinion. Well, they let me pick my item and it should come as no surprise I picked the Scottish Spurtle.
Celts are known for the porridges. These porridges would simmer for hours and hours. Using a spoon was no good because porridge would stick to the inside of the spoon and build up. That was consider wasteful.
I know how that feels. It bugs me when I am making oats or grits and all my goodness gets accumulated inside the spoon and just sticks there. I could pop it back into the pot, but usually it's already clumped together. I hate clumps. My pet peeve. Smooth and creamy, remember?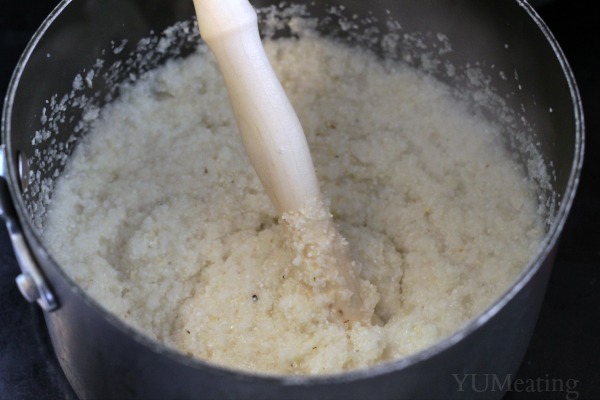 I was so surprised when Loren over at Polder's Old World Market added a little bonus for me in my package. I am loving my wooden TBSP. It was just perfect for scooping out the grits!
Kiddo thought the spurtle was really interesting. Especially as we explained the story behind their creation. She watched as I stirred our slow cooking grits and was excited to see there was no clumps getting stuck on the spoon. I have to tell you, it made stirring a breeze, too.
The products are absolutely beautiful and I am thrilled at the opportunity to try them AND host this fabulous giveaway.
Because guess what?
You could be a lucky winner of your very own beautifully handcrafted Polder's Old World Market product. Trust me, you're going to want these.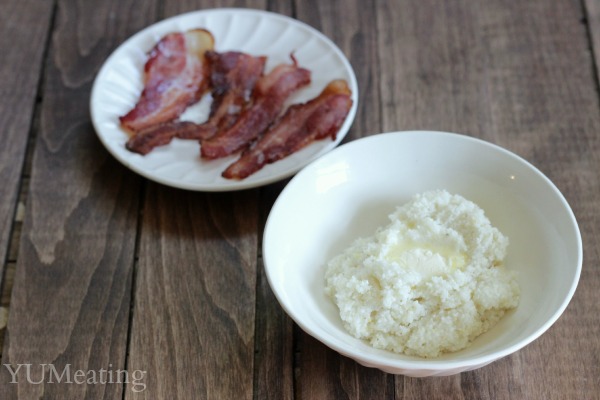 No real recipe here today. Grits and bacon are pretty self-explanatory. I do have to tell you our bacon came from the Farmers Market. Oh heaven. I doubt we'll ever go back to store-bought bacon again, no matter how poor and in need of a budget we get.
Are you ready to win?
First, I'd like to invite you to check out some of the others hosting this wonderful contest. Each of them tried and tested a different product.
| Nicole at Confectionalism |  Janelle at Bakes In Slippers | Katie at Clarks Condensed | Courtney at Courtney's Sweets |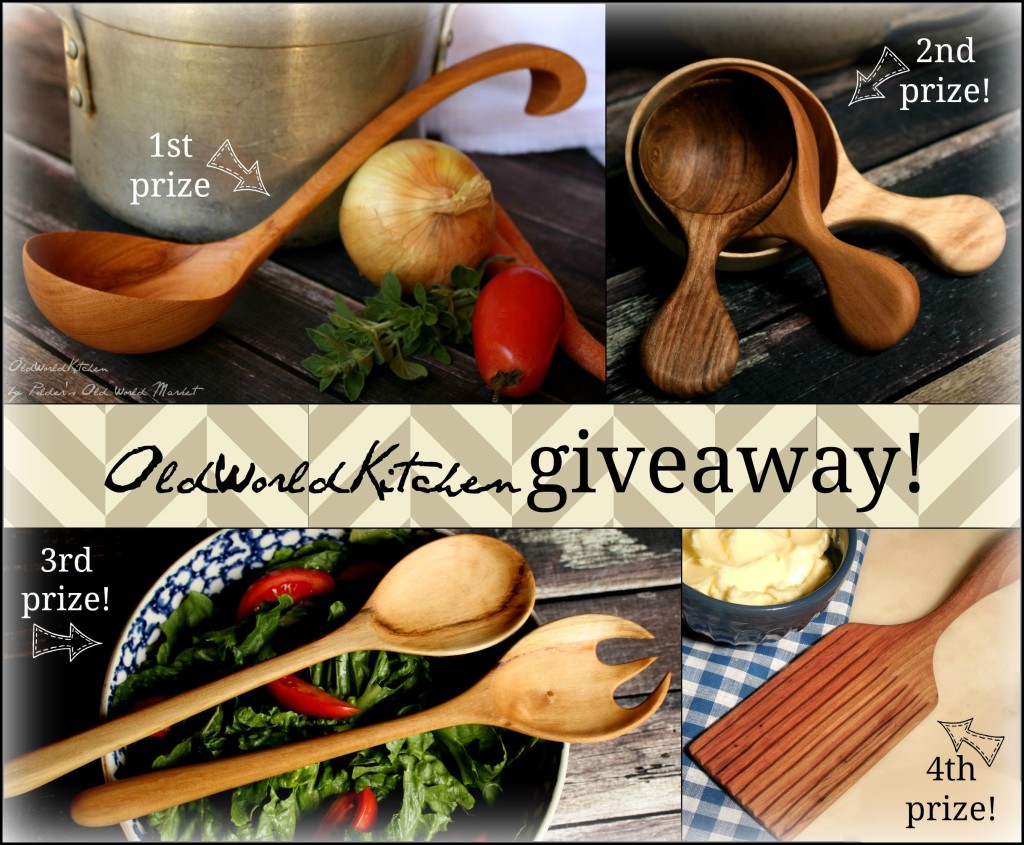 Here's what you could WIN!!!