Grilled Chicken Cobb Salad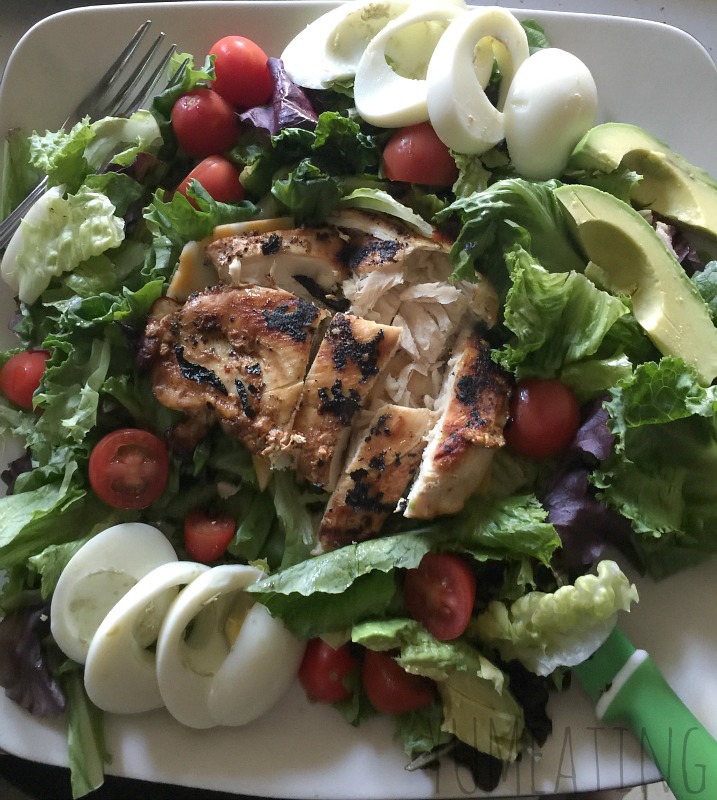 Summer has left the building.  Boooooooooooooooooooooooooooooooooooooooooooooooooooooooooooo
Fall is in full swing. We were teased here in MI as the temps were still lingering in the 80s here and there. I was holding on as long as I could. The weather app tells me it's going to be in the 60s for the rest of the week so I have  a feeling cold salad season is over; at least for me.
I love salad and could eat it every day. But, when it's cold outside my body tells me otherwise. I want things that are warm and resemble comfort food, not diet style foods.
One of the ways I get around that is having warm chicken top my salad. The cheese gets a little bit gooey and even more tasty.
I love a good cobb salad. Sometimes I am lacking ingredients so I improvise.
According to Wikipedia, a true cobb salad is made from salad greens (including watercress, endives,) tomato, bacon bits, grilled chicken, hard-boiled eggs, avocado, chives, Roquefort cheese (French blue cheese) and red-wine vinaigrette. Another variation includes black olives.
I don't use Roquefort. I just use whatever blue cheese or general cheese I have on hand. Sometimes I use homemade bacon bits, sometimes store-bought. Sometimes green olives, sometimes black and others, none at all. I never make them with watercress and endives. And, that's a no-go on the red wine vinaigrette. Sometimes, but its rare. I prefer just using blue cheese dressing or ranch.
Personally, I feel a true cobb salad is whatever you want it to be. It's more about the chicken, eggs, avocado and bacon bits than anything. My two cents, anyway. 😉
My cobb salad has grilled chicken, mixed greens, cherry tomatoes, hard-boiled eggs, and then I added some blue cheese dressing.
Perfectly delightful.
You guys know me. Never the same way twice.
Sometimes I like it chunky and meatless.
Does this make it a regular salad and not cobb?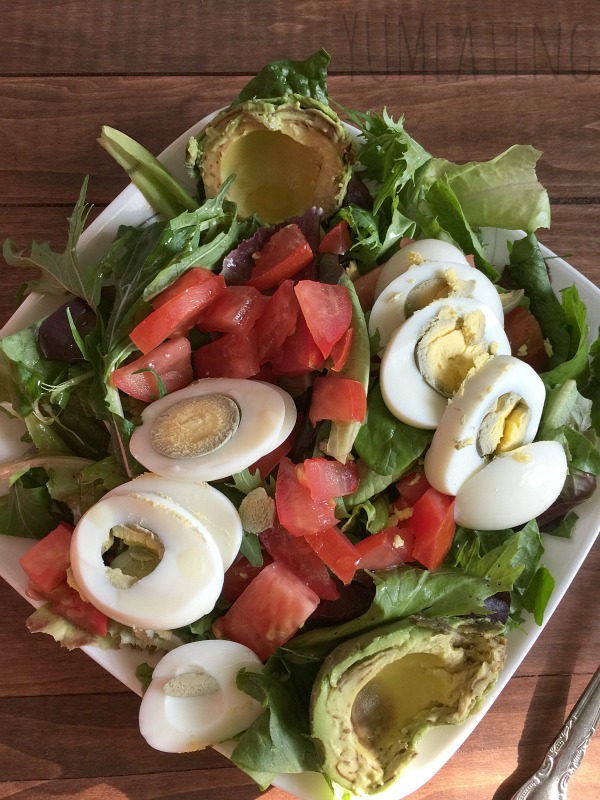 Made the salad again the following day, this time I added some cheese and some corn salsa. Awesomesauce.
Does this make it a Mexican Grilled Chicken Cobb Salad???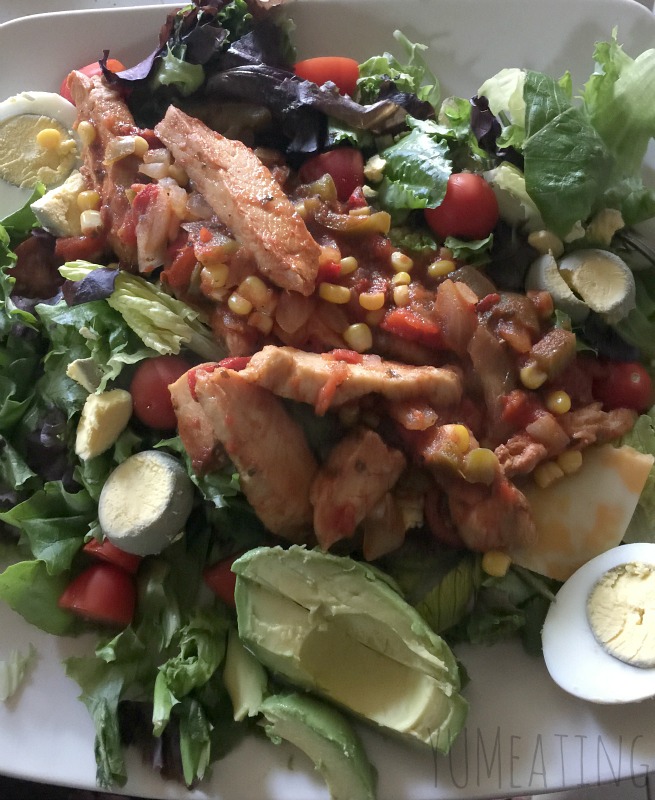 What's a meal you generally say goodbye to when the seasons change?