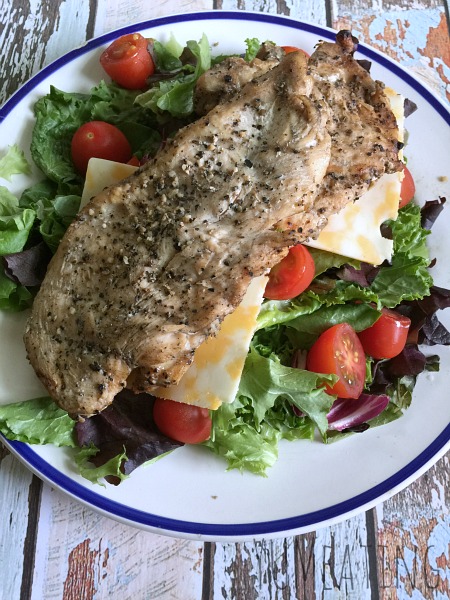 I'm going to share something with you.
As much as I love food, sometimes I hate cooking. Don't even get me started on the cleaning up afterwards.
Shortly after I started YUM eating I quickly realized how much of a mess I was going to be cleaning up – ALL the time. While I do get help sometimes, I don't really get a lot of help with the photo set up, shooting, presentation and plating of food. When I have starving people staring at me, wondering when I am going to feed their mouths, I feel frantic and rushed. I still haven't mastered the art of keeping some of the food out for later or for in the morning.
Mostly because we never have leftovers here.
I guess time management skills just aren't on my side.
So, when it comes to creating healthy lunches for myself, I tend to just stick to easy salads like this one. I will grill up a few chicken breasts earlier in the week and keep them in a glass pyrex dish for safe keeping. I am lucky that my family prefers the dark meat, so I don't get bothered too much.
My grilled colby jack chicken salad is just a bunch of mixed greens with cherry tomatoes, grilled chicken and slices of colby-jack cheese. I warmed the chicken up so it would make the cheese a bit melty.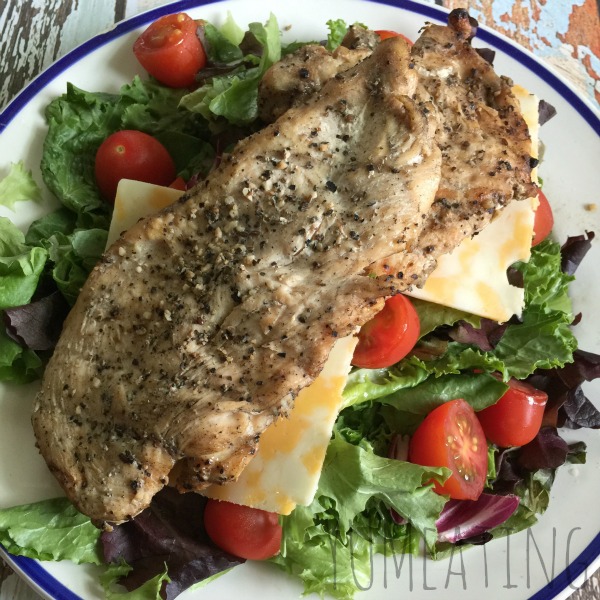 I love cheese and I have been trying to cut back on it, so this salad was a real treat for me.
I highly suggest splurging for the mixed greens. Much better taste and more filling than iceberg lettuce.
Salad lovers, what's your favorite flavor combination?