Irish Soda Bread Pudding with Irish Cream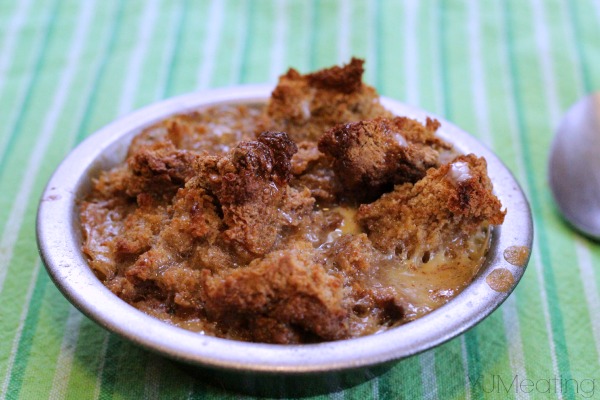 Finally!
A desert, right?
I know you all were thinking it. "When is this girl going to post a new dessert already?"
Well, guess what? It's finally time. Originally I had planned to save the best for last, but since we are closing in on the end of March and Irish-American Heritage Month I thought maybe I shouldn't save desert for last. Someone (like me) just might want to use up all that soda bread I've been promoting this month. Or, someone is in dire need of a yummy dessert to bring March to and end.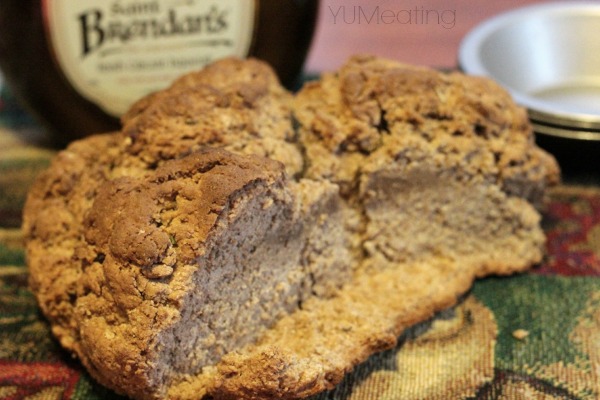 The main ingredient of this recipe is my Traditional Brown Irish Soda Bread. After many trials and errors this recipe is hands-down the family favorite. It has been rare we have leftovers but the last batch of boiled dinner I made was less because I already had plenty in the freezer. (I know, I know. Why do you make more when there is some in the freezer?? Well, I experiment when I see corned beef on sale.) So, since we didn't have the normal leftover we did have leftover soda bread.
I had been wanting to make bread pudding for quite some time because kiddo never had it. When I told her it had Irish Cream in it she got a little weird, but I explained to her that she had been eating meals made of Guinness and they did not bother her. The alcohol cooks out.  That made her happy because that meant she could have this desert. I was also on a mission. Husband has never had a bread pudding he liked, so I knew I had my work cut out for me.  That's when I knew I needed to make the bread pudding out of the soda bread and use Irish Cream instead of regular milk or cream. That began my path to irish bread pudding.
I found a handful of recipes. Not a big market for bread pudding make out of soda bread. Many of them had ingredients I did not have and did not want to take the trip to the store for. Of course I consulted my trusty Irish kitchen companion, the Irish Traditional Cookbook by Darnia Allen that has become my go-to guide for all things old-fashioned Irish cooking. I just love all the history and traditional lessons this cookbook has along with the recipes. It's actually a cookbook I sit down and read! Best cookbook present my mom ever gave me (and she gives me a lot of cookbooks!)
Oh! And best thing ever! I finally was able to use these personal pie tins I had purchased on my last trip to Traverse City. They have been hanging around in my cupboard since last March.  It was a sign. It's also a sign I need to go back.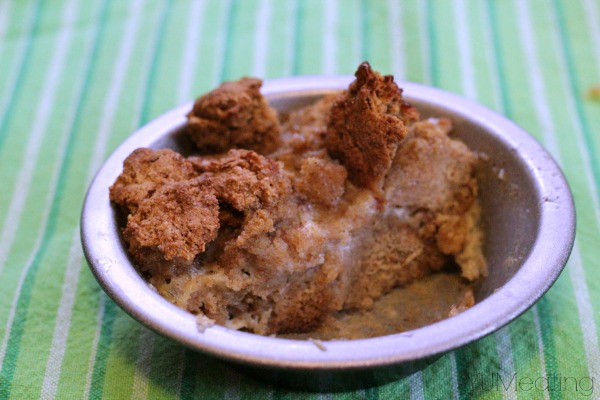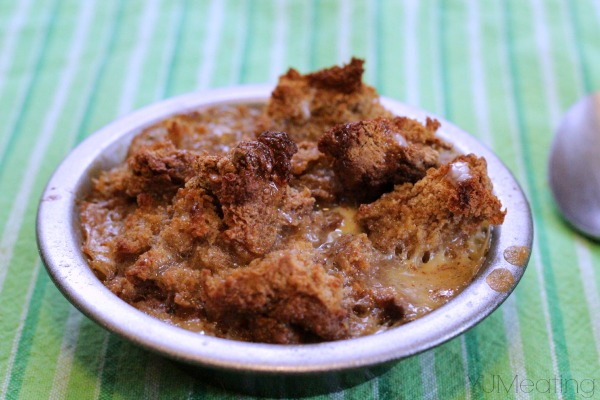 Irish Soda Bread Pudding with Irish Cream
Ingredients
1/2

loaf of Brown Irish Soda Bread

1

shot glass full of Irish Cream

4

TBSP

Pure Maple Syrup

1

TBSP

Cinnamon

1

TBSP

Vanilla

2

TBSP

Butter

2

cups

Milk

2

Eggs
Instructions
Preheat oven to 350.

Melt the butter.

Mix in the milk.

Add the eggs and beat with a fork.

Add cinnamon and Irish Cream.

Mix with fork, again.

Add vanilla and maple syrup. Set aside.

Break the soda bread into smaller pieces and fill your mini tins or you can use a bread pan.

Pour liquid over top of soda bread.

Bake about 20 minutes.
Let's talk bread pudding. Tell me all about yours whether its one you cook or one you enjoy eating.