How to Make Homemade Chicken Stock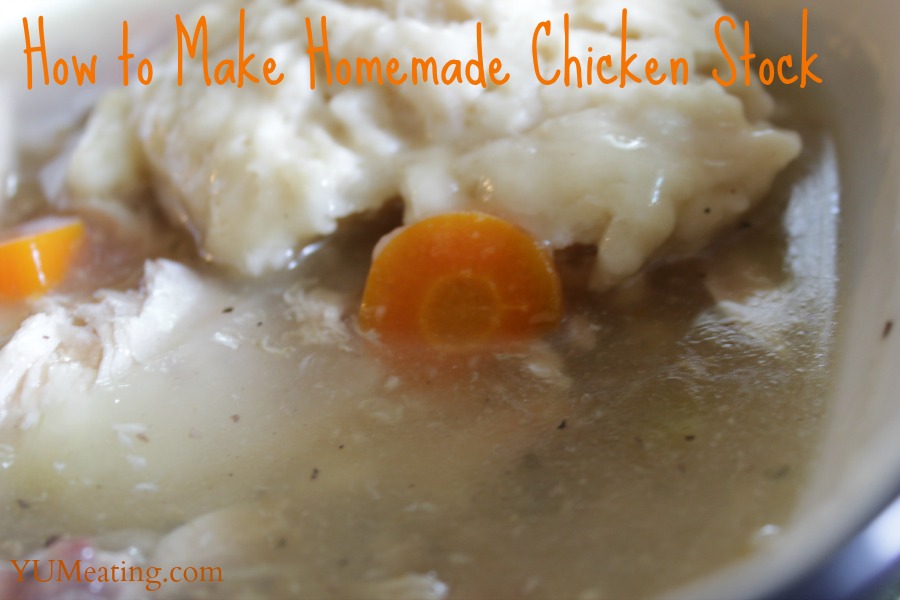 This yummy photo is actually from the chicken and dumpling recipe which creates its own chicken broth. So warm , wonderful, clean and chemical free. Today I am going to show you just how easy it is make your own chicken stock and I promise you it's so simple and budget friendly. Every time I make chicken I make stock whether I am going to use it right away or not. I have an endless supply of freeze bags and will just place the stock in the bag and toss it in the freezer for future use.
The batch of chicken stock we are making came from the "Paprika Oregano Roasted Chicken" recipe and videos that were posted. You can make chicken stock from any leftover chicken fat, skin, bones and even meat. The wonderful thing about making it yourself is that
1. you aren't spending any extra money on canned or container stock
2. you aren't adding any chemicals to your diet that are added to processed stock
This chicken stock became the base for our homemade chicken noodle soup that will be posted on Friday so be sure to subscribe to our various channels to be notified. We'll have a great recipe and even some videos! We make our noodles from scratch so it can be quite comical and fun to watch us in the kitchen.
Here is the YouTube video of YUM eating making Homemade Chicken Stock.

Have you ever made your own soup stocks? I've done beef and vegetable as well. What are some stocks you have made?