Lightened-Up Chicken and Barley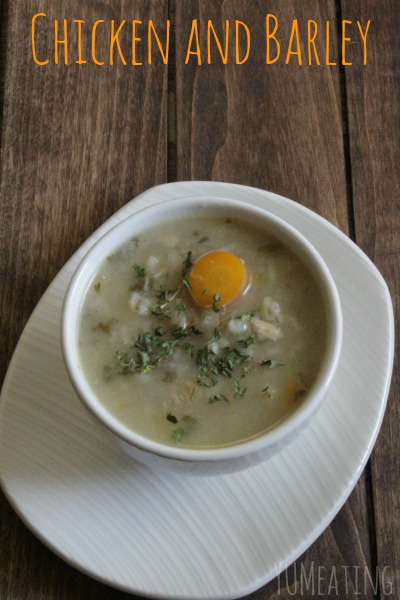 If there is anyone out there that understands the need to skip the beef, it would be me. Before I moved in with Mr. Yum it was rare for me to eat steak or any other beef product for that matter. Bacon was something special to have once in a while, and even then, I just didn't care whether or not it was on my breakfast platter. I'm not sure what changed over the years. I know quite a bit of it was the need to cook meals everyone would eat, and let's face it, not everyone is like me and will go meat free, use tofu, each chicken or seafood day in and day out. I quickly realized I was going to have to do some switching especially since hubs doesn't like most seafood and isn't the biggest fan of fish. Lately I've been feeling that the stress in my life or the PCOS aren't the only things that have caused this significant weight gain, but the change in the foods I eat. Let's face it, cows meat has more fat and calories per serving than chicken. 
Hubs loves his beef and barley. While it is pretty tasty, I don't favor it. So, the other night when he was craving a nice warm bowl of his favorite soup, I knew I was going to have to find a way to lighten it up a bit. If you're interested in that you can find the recipe on the Beef and Extra Barley page. I'm really trying to clean up my food choices a bit and lower my calorie consumption.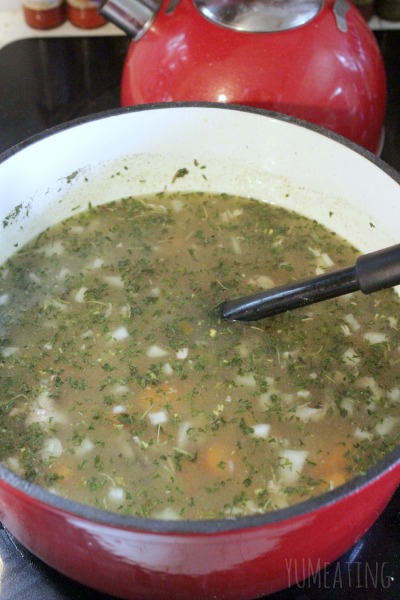 I did use some leftover chicken gravy I had made from homemade chicken stock. I just thinned it down with a little bit of water and some more chicken stock. Don't fret if you don't have these hanging around in your freezer like I do, store-bought chicken stock is fine. I also used some leftover chicken we had and shredded it up. You can use any chicken you like, just remember ounce for ounce dark meat has more calories and fat than chicken breast. We use a bit of both to make everyone in the house cheaper, plus it was leftover from a roasted chicken.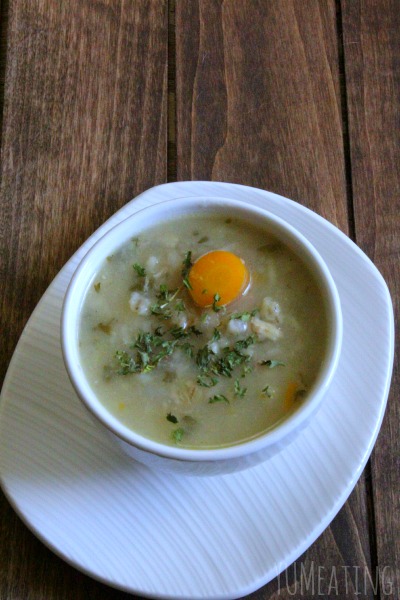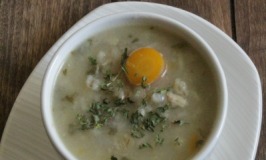 Lightened-Up Chicken and Barley
Ingredients
6

cups

chicken stock

3

cups

shredded chicken

1

small white onion

finely chopped

3

carrots

diced

2

cups

barley

1

tsp

rosemary

1

tsp

thyme

1

tsp

parsley + garnish
Instructions
Cook and shred your chicken if you're not using leftovers.

In a dutch oven or stock pot combine the chicken stock, onion, carrots, rosemary, thyme and parsley.

Bring to a slow rolling boil.

Add the onion and carrots.

Turn down the heat.

Cook for 10 minutes to allow the carrots and onions to become tender.

Add the shredded chicken.

Add the barley.

The length of continual cook time will be determined on the type of barley you use and the package instructions.

Once your barley is done cooking, place in bowls and top with a sprinkle of parsley; which is optional.