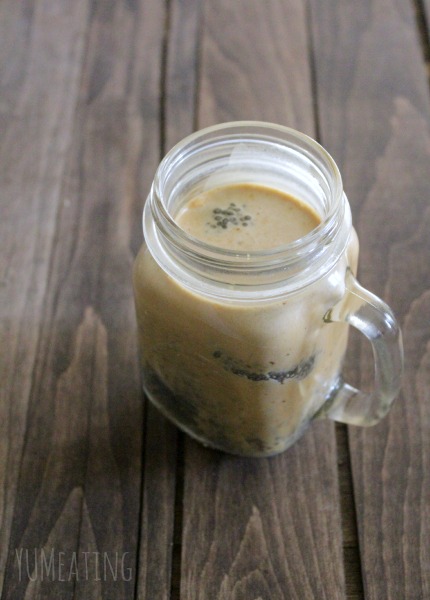 It's never too late for pumpkin spice!
Say it with me now.
Puuuuummmppppkin Spiiiiiiice.
Ok, So maybe I am the only one who gets a kick out of Starbuck's pumpkin spice commercial. I love pumpkin spice season and on occasion I'll enjoy a Starbucks treat. I started making my own pumpkin spice coffee at home when I was floored (literally, hubs had to pick me up off the floor) when I found out how many calories were actually in a non fat no whip version. Oh, and if you'd like to have your mind blown like I did, there's also a whole lot of garbage in them. Although, sometimes, I don't pay much attention to some of that stuff people complain about. Maybe I should. Who knows. 
We tend to can our own pumpkin. But this season my cousins crop didn't do well so I wasn't able to do much canning. I've resorted to buying pumpkin in the can and I do stock up when it's on sale. I use it for so many things. I've made some pumpkin smoothies in the past with it, but this time I just wanted to do something different. More importantly, I wanted it edible with a spoon.
Since I have been trying to test out some recipes with sugar-free puddings I thought I would try my last box of Pumpkin Spice and see how it paired with chocolate. I was a little hesitant but I found a whole bunch of smoothie recipes on Pinterest using it. Although, their  protein powder either tasted like cake batter when plain or vanilla. I figured the chocolate and pumpkin spice together could be more like a pumpkin spice latte.
What's the worst that could happen?
Yah. Down the drain. And I would be bummed I wasted my precious pumpkin spice pudding.
But, I am happy to report that wasn't the case.
It turned out so nice and thick….mmmmmm I could eat it with a spoon. I have found if I can eat more smoothies with a spoon I can enjoy them more often as my body gets tricked into thinking I am chewing. I don't know…it works. It also helps that I am experimenting more with chia seeds. More specifically, soaking them with various flavors and liquids. For this recipe they were soaked overnight with water so they could puff up and gel.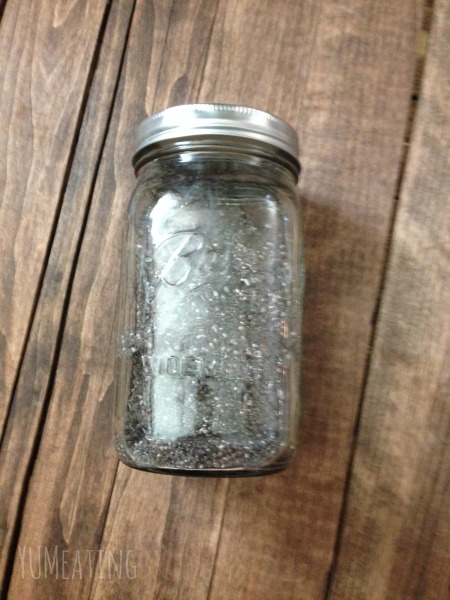 Don't look at me like that. 😉
Pumpkin Spice Chia Smoothie
Ingredients
1

scoop chocolate protein powder

8

oz

skim milk

1 1/2 - 2

tbsp

sugar-free pumpkin spice pudding mix

1/4

cup

pre-soaked chia seeds
Instructions
Pre soak your chia seeds. I put mine in a small mason jar with some water. Soak them overnight so they get nice and thick.

Place the protein powder, milk, and pumpkin spice pudding mix in a blender.

Blend for 2-3 minutes so that the pudding has time to mix and get thick.

Pour into a very tall glass or a wide mason jar.

Carefully pour in your 'gelled' chia seeds.
Are you a happy, happy, pumpkin eater? What's your favorite way to enjoy it?