Chocolate Covered Strawberry Oats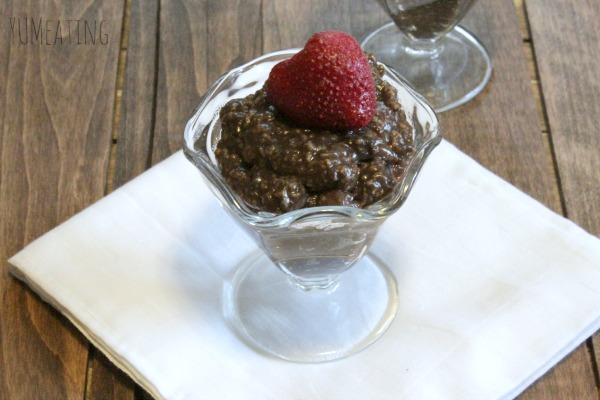 In case you were wondering, why yes, I have been on an oatmeal kick lately. It's warm, it's quick to make and it keeps me full for a very long time. Plain oatmeal can get old quick. I don't mind a bit of honey or a splash of maple syrup, maybe some nuts or raisins to spruce things up but I tend to be a creature of habit and stick to simple ingredients which generally means I am repeating.  With the cooler weather I wanted to kick my oatmeal up a notch and it all started with that wonderful Brownie Batter Oatmeal. And just when I thought I couldn't make it any better, I came up with Peanut Butter Cup Oats. 
For the new twist, I wanted to use some fruit.
May I present to you Chocolate Covered Strawberry Oats.
This recipe is super simple. It starts with the Brownie Batter Oatmeal as the base and then topped with strawberries. YUMtastic!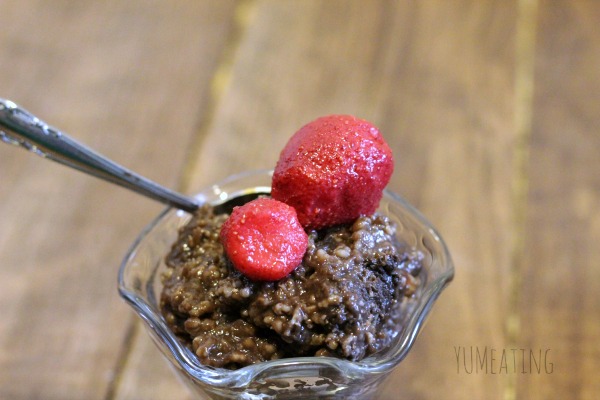 I don't know how much more simple this tasty little treat could be!
If you are looking for some variety in your oatmeal, check out some of my other oatmeal recipes.
If strawberries are not your thing, you can try raspberries. I would have used them if they weren't so expensive. They are lower glycemic and carb compared to strawberries, but this time of year they aren't less in the pricing department.
Note – I used frozen whole strawberries. Since I placed them in a bowl while I cooked the oatmeal. When it was done I put the strawberries on top of the oatmeal after it had been placed in the dishes. By the time I sat down to eat, my berries were thaw.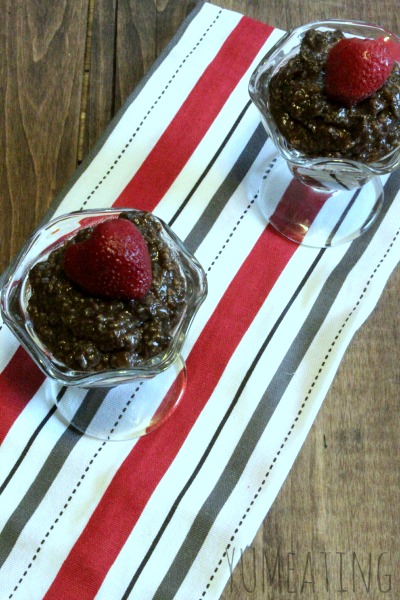 Chocolate Covered Strawberry Oats
Ingredients
2

cups

water

1

cup

steel cut or old-fashioned oats

1½

frozen banana

sliced

1

tbsp

cocoa powder

¼

cup

brown sugar substitute

or brown sugar if you want to use it

12

whole strawberries

Brown Sugar Substitute:

Use any sugar replacement of your choice. I use Stevia.

¼

cup

Stevia

2-3

tsp

molasses

Combine the Stevia with 2 tsp molasses. Mix with fork. Add last tsp only if their isn't enough coverage.
Instructions
In a medium size saucepan on low heat combine all ingredients.

Slow cook mixture for about 10 minutes.

Continue to stir and then turn the heat up to medium.

Oatmeal mixture will begin to bubble and thicken.

Turn back on low when it starts to bubble.

Continue cooking for another 5-10 minutes. Or, until desired consistency.

Put into dishes and top with 3 strawberries.
Are you an oatmeal fan? How do you prefer it?