Let's Talk About My 60lb Weight Loss While We Smoke Some Ribs & Make Some Garlic Green Beans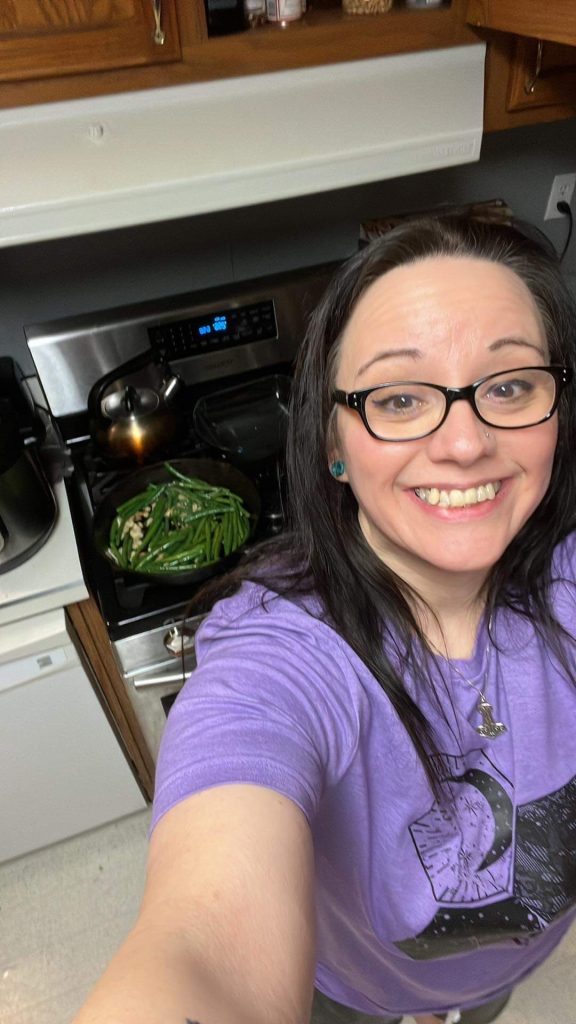 Traeger Smoked Ribs Did Not Contribute to the 60lb Weight Loss 😉 But Maybe These Garlic Green Beans Did 
I don't know what you are going to ask me first —
You lost HOW much weight while you were on hiatus?? (or, how did you do it?)

You bought a Traeger – do you know how much those are?
I lost 60 pounds. I used Weight Watchers. And yes, I know exactly how much those Traeger smokers are.  We bought the Timberline 850 for those who are interested.
 I was sick and tired of being overweight and dealing with all of the health issues that came along with it. I started by researching and finding a plan that would work for me. I'm not going to lie, it was a lot of hard work, but it was so worth it in the end. Today, I'm 60 pounds lighter, and I feel amazing!
It's been almost two years since I decided to get healthy and lose weight. In December 2020, I signed up for Weight Watchers, paying for a year of the weight loss app upfront. 
Check out some of my Weight Watchers and healthy eating recipes!
I spent a little time reviewing the program, and in January 2021, I started making small changes – cleaning out my cabinets. Signing up for some virtual races and challenges. Bringing good foods in. Trying out all the new recipes. Tracking my food. Weighing, measuring, really getting portions under control. I took baby steps. 
It took me just about all of 2021, but I finally reached my goal weight of 60lbs. I couldn't have done it without the support of my family and friends. 
Now, while I smoke some ribs and saute up some fresh green beans, let's talk about how I lost weight.
Staying Organized Was Key
Losing weight requires a lot of organization and motivation. To lose weight, you must be prepared to work hard. Here are some tips to help you stay organized and on track:
Make a plan:

Write down what you eat and when you exercise. This will help you stay on track and ensure you're doing everything possible to lose weight.
Set goals:

Having short-term and long-term goals will help keep you motivated. Make sure your goals are realistic and achievable.
Find a support system:

Whether it's friends, family, or a support group, having people to help encourage and motivate you is crucial for success.
Be prepared:

Have healthy snacks with you at all times, so you're not tempted by unhealthy food choices.

I meal prep every Sunday to have healthy food options throughout the week. This made it easier to resist temptation when unhealthy snacks were around.
I Get to Eat Meals Like This
Smoked ribs on the Traeger, cornbread, mac & cheese, cole slaw, and cast iron skillet green beans and garlic.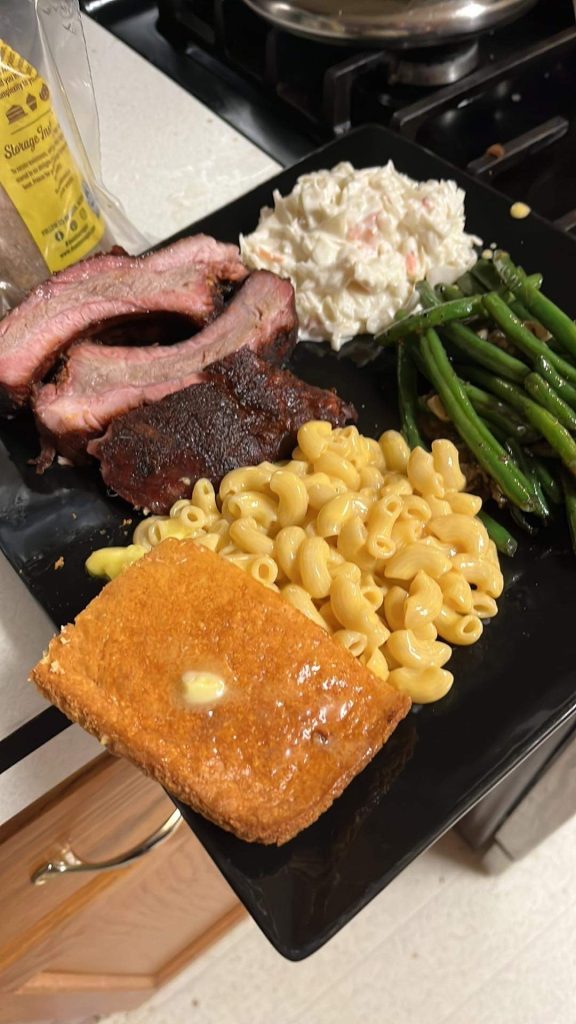 Continuing Forward With My Health Goals
I spent 2022 in maintenance mode. I track my food on My Fitness Pal, watch my macros and keep myself active. I have managed to stay within 10lbs of my goal weight – I go up and down – and to me, that is a win. I am reevaluating my goals for 2023 as I want to get in more strength training and drop another 10-20 lbs. 
What are some of your goals for 2023?
You know the drill – this blog contains affiliate links through Magic Links… so if you click and make a purchase, I might make a few cents from your sale. All opinions are my own.