WIAW #2 – Farm Fresh Salads and Snacks

Welcome to another week of 'What I Ate Wednesday,' or as I like to call, "what photos are hanging around that don't have a recipe" post day. 😉
I'm very thankful for my somewhat local farmers market. I'm also thankful for the farmers who have hot houses in order to provide people like me a nice selection of summer vegetables in the fall and winter months. I don't think I would survive. This time of year supermarket prices are cheap because non local farmers are trying to get rid of their summer crops before bringing in the fall.  Here in another week or two, those prices will go above and beyond summer price to compensate for the lack of produce in the fall. 
While the farmers prices do increase in fall and winter, it is not as much of a hit as the supermarket. There is a reason why they tell you to only buy fruits and vegetables when they are in season!
My blog group participation has been lacking lately. I've been battling some health problems that I haven't been ready to share with the world; not even the special few connected to me on Facebook. 😉 I am in a lot of pain most days, tired all of the time, stressed, and just have no focus. I even had a goodbye post ready because I just got to a point where I was ready to close down YUMeating.
Thankfully, my mom revived me and gave me a little something to look forward to. I'm not quite ready to share these things – the health and the new YUM project – but I will. When the time is right.
One of the things I need to do in order to battle my health problems is get my weight in check. Carrying the extra weight isn't helping my old health problems or the new ones. It's got to go.
My staple meal lately has been salad and lots of it.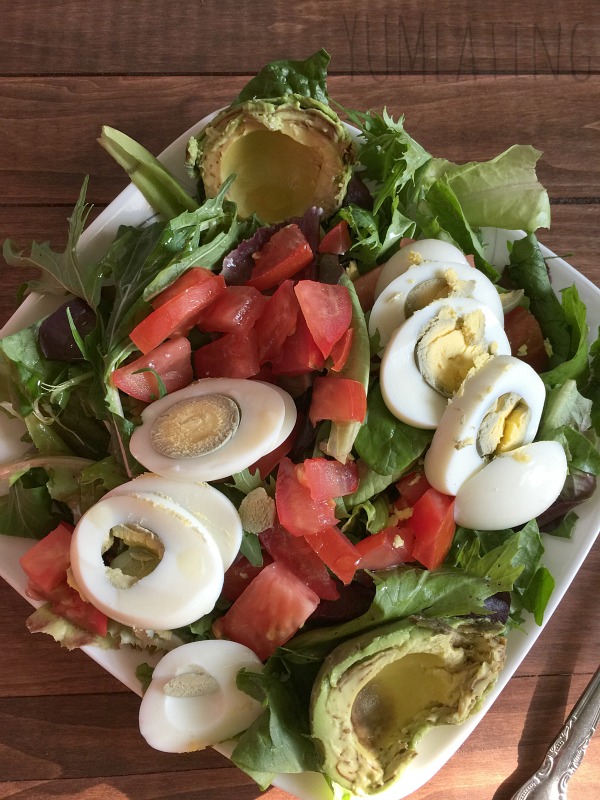 Another quick item I have been enjoying is a snack platter. I have been creating one in the morning while I make breakfast for kiddo. Then, it is in the office with me when I need a snack.
Wonder Woman and I are hanging around together quite a bit too.
A girls got to make sure she stays hydrated!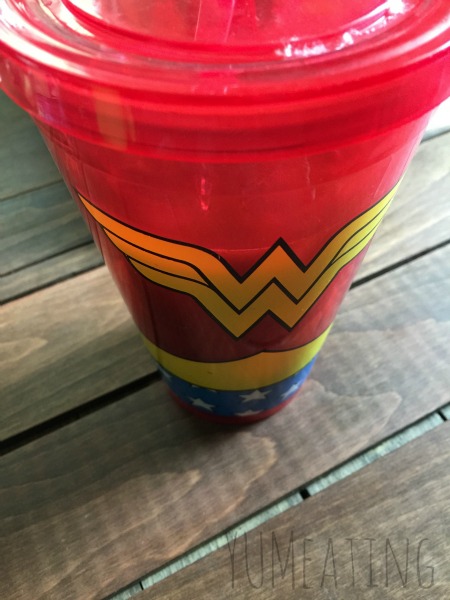 So tell me, whats on your plate this week?