Michael Symon's 5 in 5 For Every Season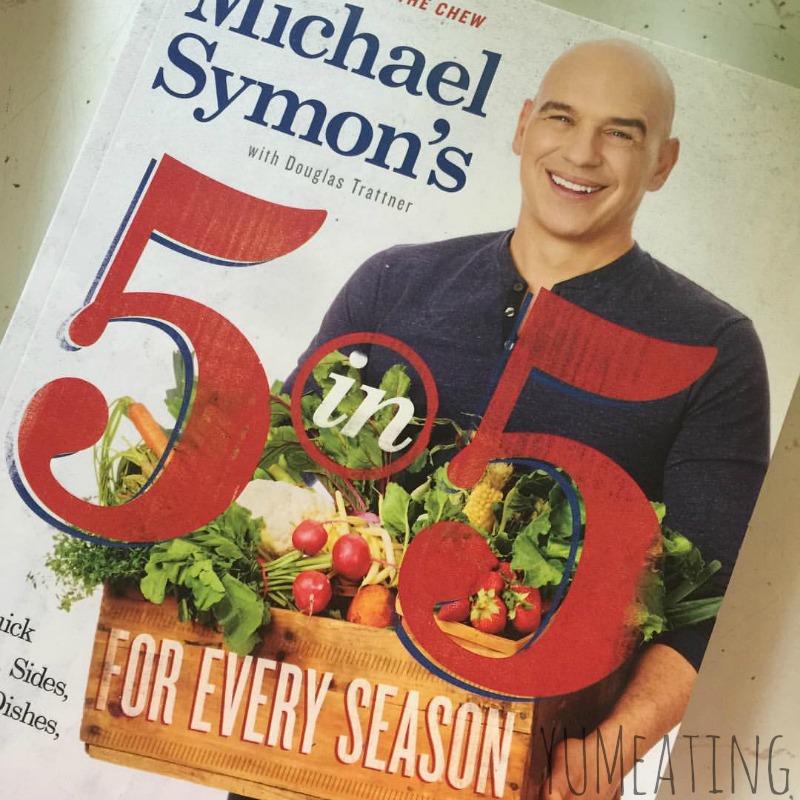 It should come as no surprise that I'm talking about Michael Symon again today and I can't tell you enough how happy I was to be given the opportunity to review his newest cookbook, 5 in 5 For Every Season. I'm a huge Symon fan having watched him on the Food Network when we actually had cable. Now we get to catch him on Hulu Plus as they stream The Chew. 
A few years ago I went down to Ohio to celebrate my birthday. It was a great trip and we had one mission – to check out Lola's. Sadly, we never made it to Lola's despite our honest effort. But, it wasn't a total loss because we were able to check out some really cool sites like the Rock and Roll Hall of Fame, Dervish, Winking Lizard and my foodie fave, The Melt.
It was a real dream come true when we went to Roast in downtown Detroit to celebrate my 40th birthday in July. I have to tell you guys, because I can't stop thinking about how amazing that place was – it changed my life. Seeing food created with such love and care, to see a staff which truly loved their job, and the meal. Damn, that meal. I don't know if it's a good thing or a bad thing but that meal was the most amazing thing I had ever eaten. But, it ruined me. Since that time we've eating out again. And, I sit there chewing my food wondering why I even bother. Why treat myself to a boring meal once every so often when I can just save my money and treat myself to a really good meal once every so less often? Makes perfect sense to me. 😉
If you ever get a chance to visit a Michael Symon restaurant, I high suggest to make the splurge. Symon also has a burger chain called the B-Spot, which is much more affordable. I can't wait to take another trip to Detroit and eat there.
How many of you have checked out Symons cookbooks at the bookstores or book sections of your favorite stores?
I know I have. But, I have always left them on the shelf. Symon intimidates me. When I was in my early 20s I had an obsession with Emeril, but never in a million years would I consider trying to make his stuff. I know my limits and that is how I felt with some of Symon's recipes.
Well, the 5 in 5 series is going to change that. For Every Season is the 2nd installment, the first being, (just) 5 in 5.
I've read For Every Season front to back at least 3 times now. I love that there are sections for Spring, Summer, Fall and Winter. I know it frustrates me when I want to create a recipe, go to the market, something is off-season and then I pay more. I am terrible about knowing what is in and out of season. This book makes it simple.
Another wonderful thing about this book is that every recipe is 5 ingredients or less. Yes! Just 5! And I don't think I saw anything that took an entire hour. Most of these are 3o minute meals.
The photos are full-color and there are plenty of them.
There's just so much, I don't know which recipe to make first. But, I'm dying to get started.
Can't wait to share with you what I create. 
Disclosure: I received this book for free from the publisher in exchange for my honest review. I am not being compensated for this post. There are no affiliate links within this post. All opinions are 100% my own.