Clean Eating Pumpkin Spice Donuts with Vanilla Glaze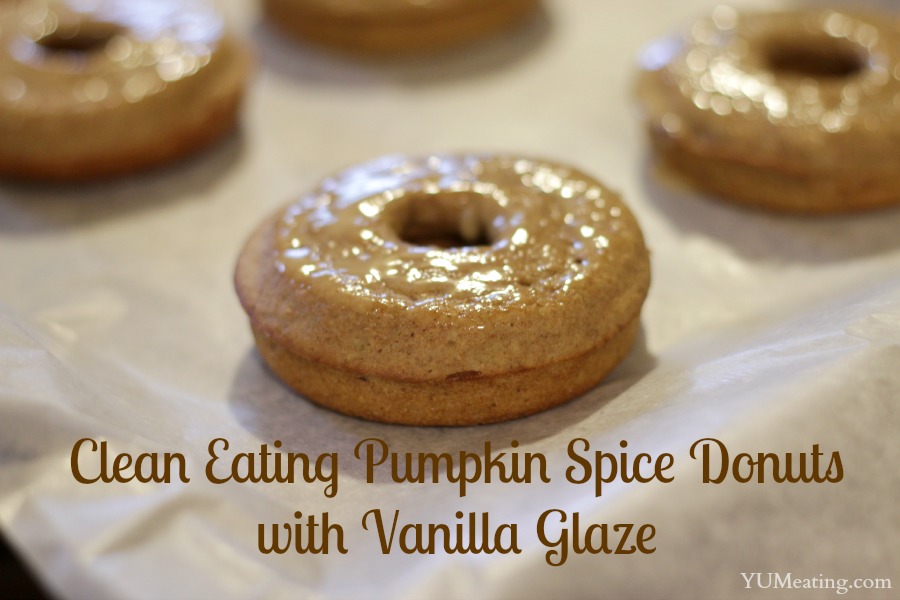 Going to have to be honest with you here. I purposely went out and bought a donut pan just so I could make some donuts. I have been craving them for MONTHS! Sadly, every time I searched for a pan I came up empty-handed. I thrift shop and none were going home with my. I checked my usual retail outlets and they were sold out as well. I guess everyone around me had the same idea. I tried to be patient but every time I went to the grocery store those sour cream cake donuts were calling my name.
Chrystal. Chrystal. Chry….sssst….al. 
It's not even funny how bad it got. But I am very proud that each and every time I have walked away.  For as long as I can remember I have been pinning Gracious Pantry. She has the most ahhh-mazing pins. One thing I should mention, if you look at her website, then you go to her Pinterest page you will see she has  a different set of photos for Pinterest (which I love!) And even though I have been following the advice of food photographers I am not seeing much action on my pins. I know personally when I am pinning I pin things that have titles because I know what things are. You do that too, right? I do that on my other websites so why am I not doing that here?
I don't know. 
But I am going to try to start doing that. I might even go back through some of the other photos and do them again.
Ok. Ok. I am getting off track again.
Back to Tiffany's amazing donuts. I've been holding on to these Clean Eating Pumpkin Donuts waiting for the day I can find myself a donut pan and I am happy to report I finally found one!!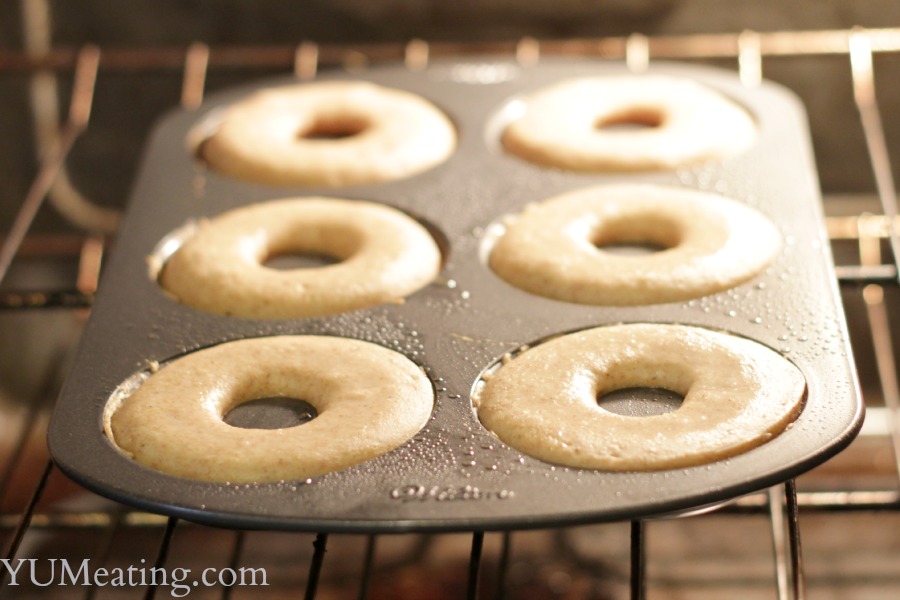 I pretty much followed her recipe except that I used my homemade applesauce instead of jarred, I used my homemade pumpkin butter instead of canned pumpkin puree. Another change I made was instead of cinnamon I used 1 tbsp of the homemade pumpkin pie spice we made and unsweetened plain almond milk. My protein powder for the glaze was Designer Whey Vanilla. I've been using this a lot for frosting and topping in my experiments. I used pure vanilla extract, not imitation vanilla. Pretty sure that is what Tiffany used. Mine was alcohol-free. That's about all the changes I made.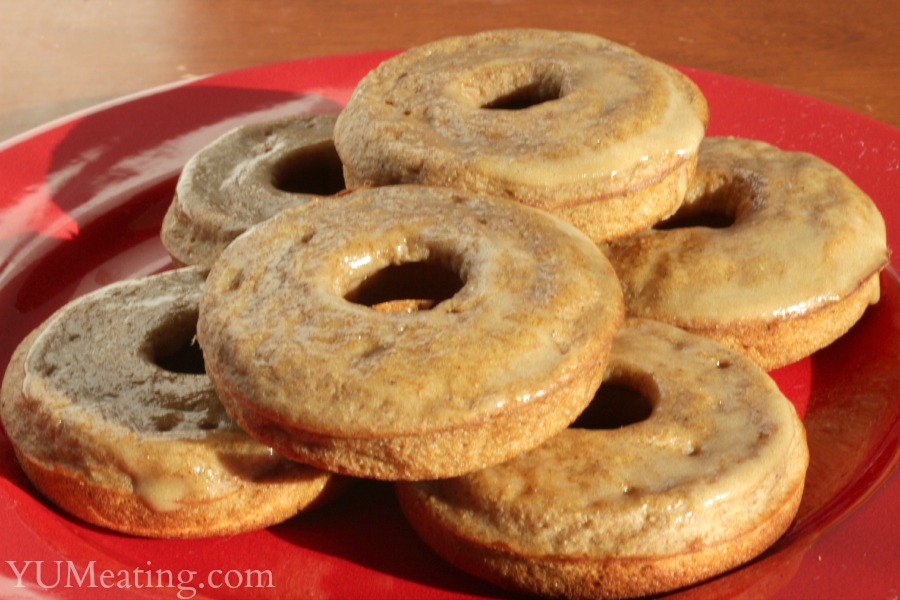 Kiddo loved these and we were all very excited to have some clean and healthy donuts. So thanks go to Tiffany at Gracious Pantry for these gems.
We'll be making this again for sure, but I did want a bit more of a pumpkin taste so I am going to try adding a bit more pumpkin sauce and spice next time I make them to see how they turn out.