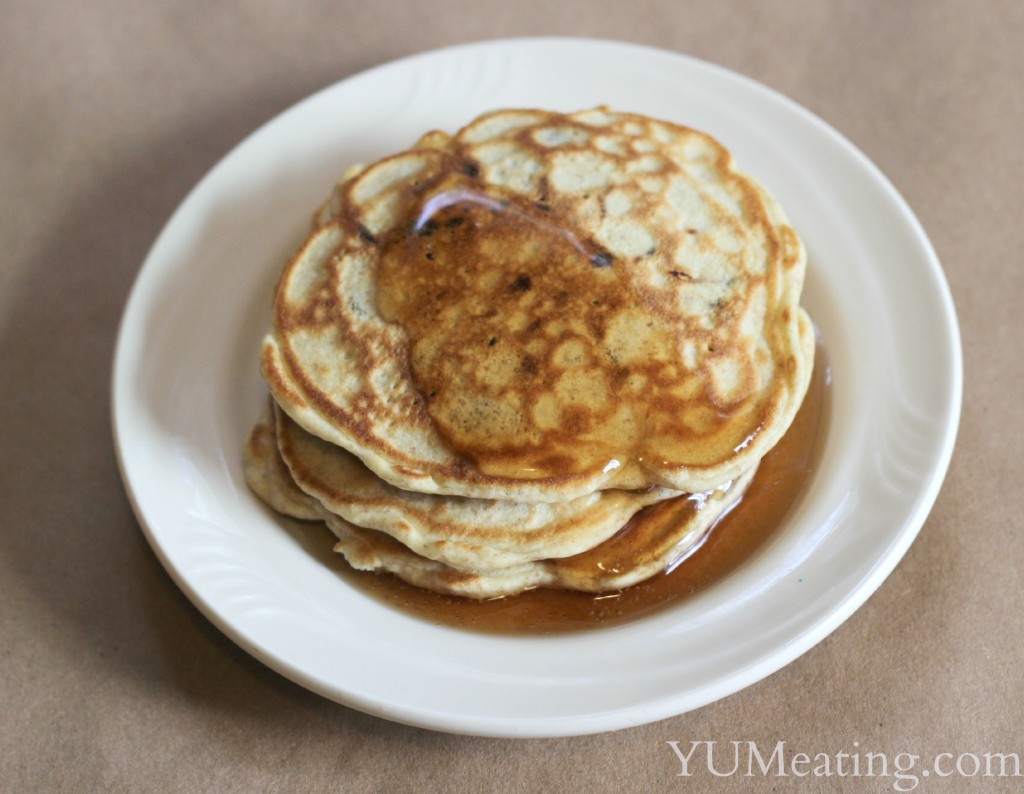 I love it when I have leftovers and things already made. Then certain recipes are a breeze. These breakfast carob chip pancakes contain some leftover carob chips from the "Morselicious Sugar-Free Carob Chip Cookies." You can easily substitute your favorite brand of chips. If carob was not on sale I would use a dark chocolate as these have the least amount of sugar.
This morning I took the "Sugar-Free Pancake Mix" and followed the recipe from the "Sugar-Free Homestyle Pancakes" adding 3/4 cup carob chips.
Kiddo wanted to help so I heated up the griddle and used coconut oil to grease it.
We didn't use our "Perfectly Portioned Pancakes" this time. This time I just let her scoop out the batter.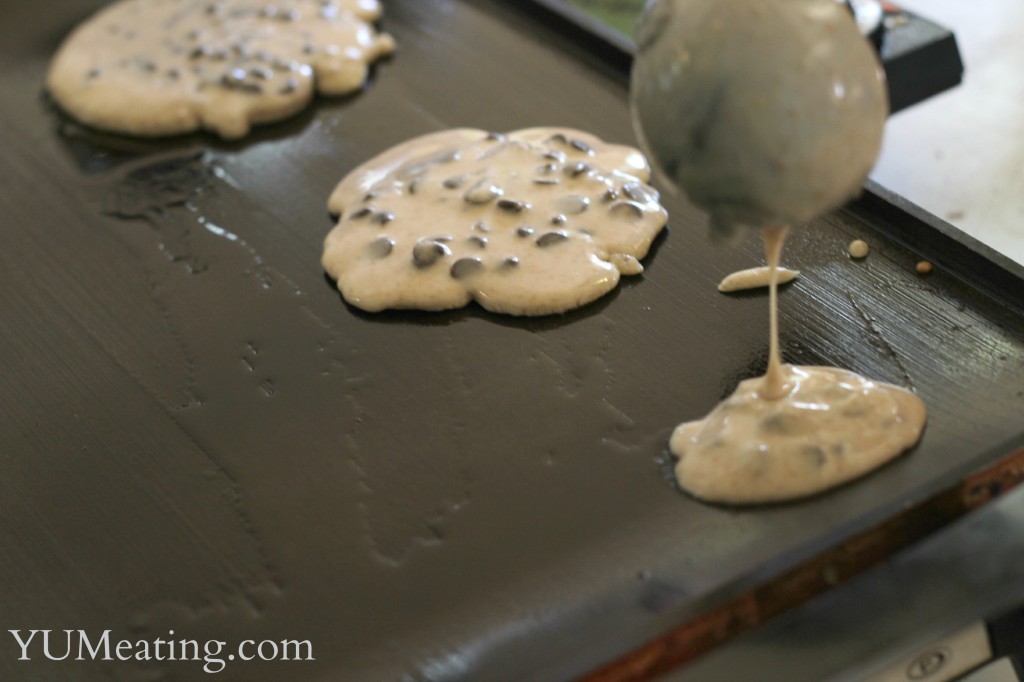 Our griddle heats to 400 and I cook them until golden on both sides.  We get about 8 -10 pancakes depending on her pours.