Summer Time Means Grill Time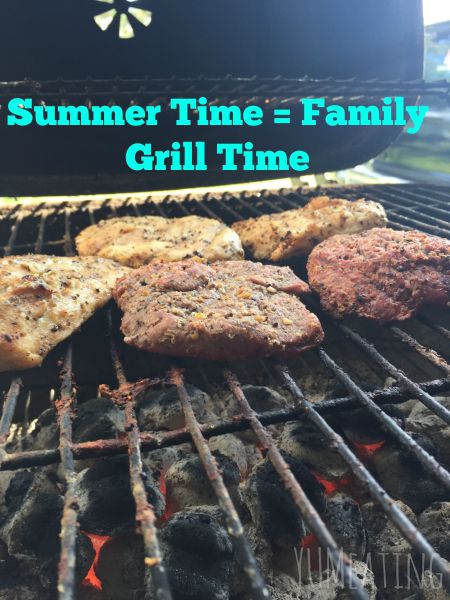 I can't believe we've made it through half the summer. I noticed my sister-in-law posted Monday about how her kids started back to school already in AZ. Kiddo doesn't go back until September, after the holiday. So we've still got a few weeks left. I'm thankful for that because that means more time for grilling. I am big on the outdoors and I love grilling, swimming and just sitting around enjoying the fresh air. Sadly, even though we are rural, we live on a very busy road so a lot of our peaceful outside time ends up in screaming matches between the traffic to the tourist town next door, the semi trucks, and the motorcycles. 
We try to make the best of it, but, I'm counting down the days until I can move.
One of the things we love to do as a family is grill. Even though Mr. YUM spends his time at the grill making sure our grilled items are perfect, you can find me inside preparing all of the rest of the items. I'm telling you…if he's going to grill, he should be doing the entire meal. Seams fair, right?
Kiddo? You can usually find her digging in the dirt somewhere; usually by the fairy garden outside. She swears they leave her buried treasures 😉
Weber makes some awesome grill products and I am thrilled to tell you guys that they have reformulated some of their wonderful stuff.  Weber has re-introduced four flavors of Weber BBQ sauces for at-home grillers; Original, Honey, and Hickory. They have even released a brand new flavor, Applewood Brown Sugar; which ended up being Mr. YUM and kiddos favorite. Weber is free from high fructose corn syrup, artificial flavors and artificial preservatives. With our health problems, we need to be as mindful as we can about what we put into our bodies.
I have never been a fan of honey BBQ, but I have to tell you, this Weber honey BBQ sauce was fantastic. I think my favorite was the original though because it reminded me so much of the flavors of the smoked meats from southern BBQ establishments I grew up eating at.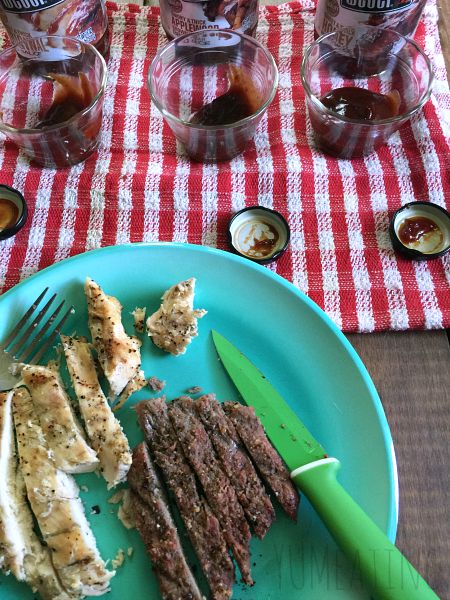 Because I wasn't sure which sauce anyone would like, rather than slather it on the meat prior to grilling and worrying about whether anyone was going to eat it, I set up a little dipping station.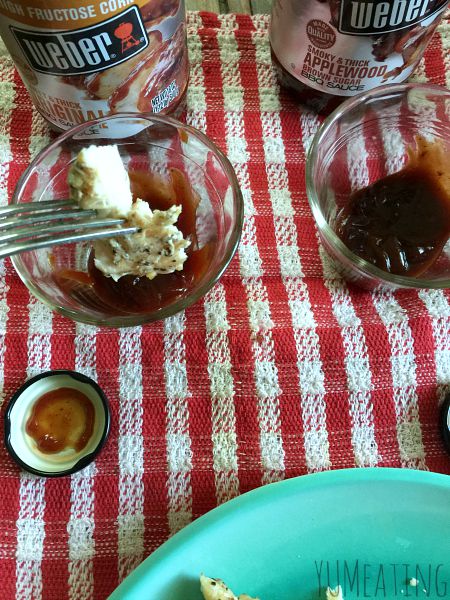 Mr YUM was having a grand time testing his steak and chicken in all of the sauces.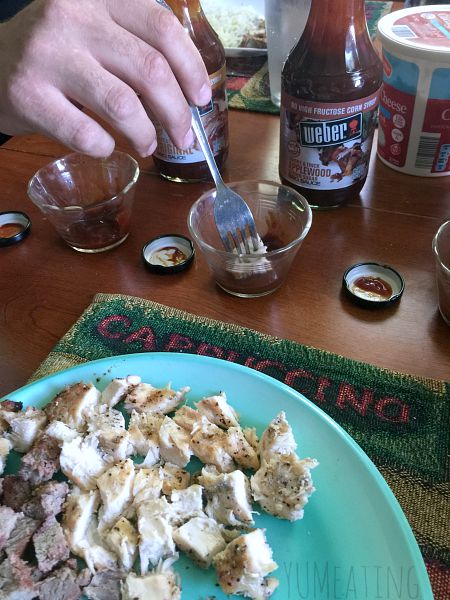 I think we all had a good time testing all the flavors and hanging out for grill time!  Now, if only we lived on a less busy street so we could sit outside and actually enjoy our meal without having to shout across the table.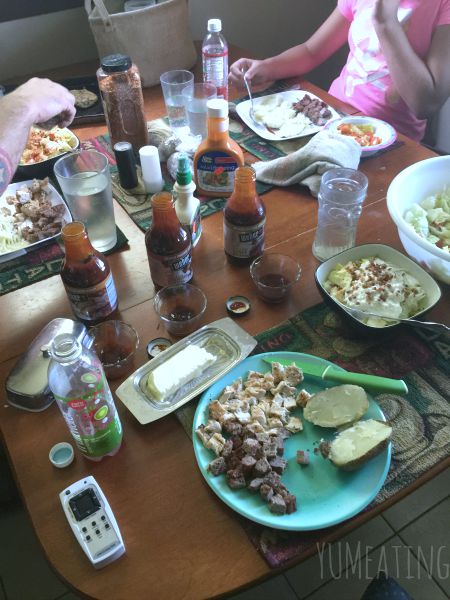 Are you a Weber fan? If not, you should be!
Check out all Weber Seasonings has to offer on their Facebook, Website and check out more of their great products and recipes on Twitter!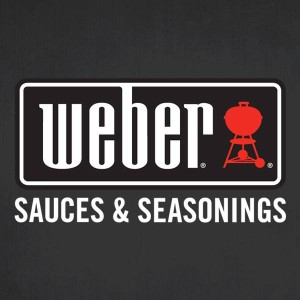 Disclaimer – I was sent these Weber Sauces and Seasonings by Weber for free in order to facilitate my review. I am being compensated for my time and effort. All opinions are 100% my own and Weber is a brand we know and trust in the YUM eating household. 100% authentic, 100% me.