Celebrating 40 at Michael Symon's Roast – Detroit, MI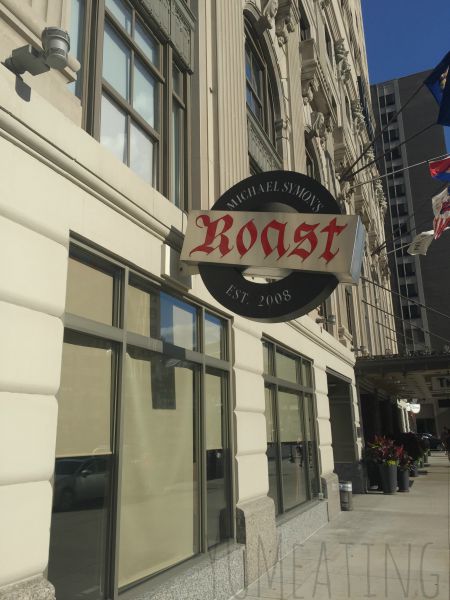 My husband and I went to Roast in Historic District Downtown Detroit for my 40th birthday. We are huge fans of Michael Symon and regretted not trying a little harder to get in to Lola's when we were in Cleveland a few years back.
We don't live super close to Detroit so I made sure to make my reservations early. I was a little bummed when I could not make my reservation for my actual birthday because they had a private event in the works. So, I went the evening before, which meant giving up the chance to see my favorite band Shinedown on their latest tour ( I know, right?!?!?!?) I swung by the website and used the Open Table service. It was really easy to set up and they even called me a few days prior to my reservation to confirm. So, top-notch service there.
My husband and I checked the menu many times before taking the 1+ hour drive to Detroit. What can I say? We are natural-born foodies and wanted to know what they had to offer. I am not kidding when I tell you we talked about this menu for weeks.
We left over 2 hours early because we knew at some point we would hit the 5 o'clock rush hour traffic.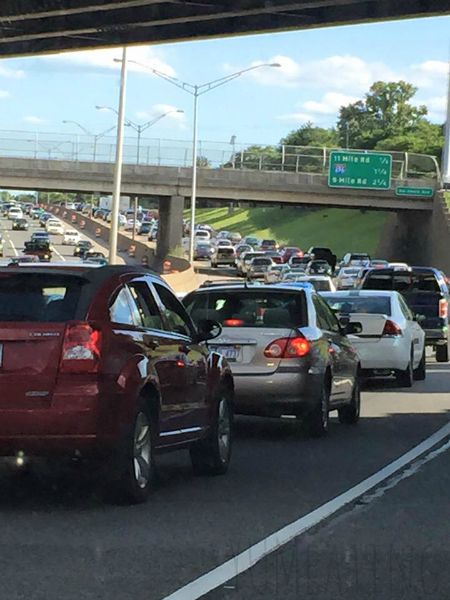 And, we did. And it was gridlock for quite some time. Since we had already checked the menu, we knew what we were going to try as well as what sort of pricing we were going to be dealing with so we were quite certain once we got there we could order right away.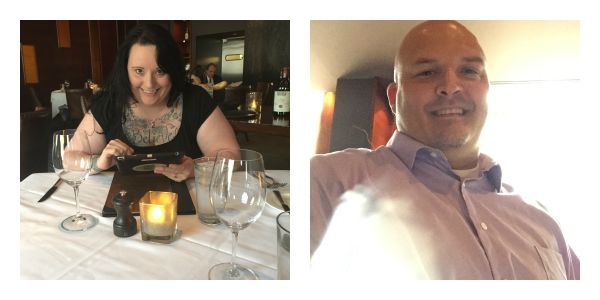 For example, the steak I ordered was $45. No, that is not a typo and yes that is just for ONE steak. That is generally what we pay for the both of us when we visit a regular steakhouse. And that includes appetizers, sides and desserts. For Symon's restaurant, everything is al a carte, meaning, your steak comes with nothing.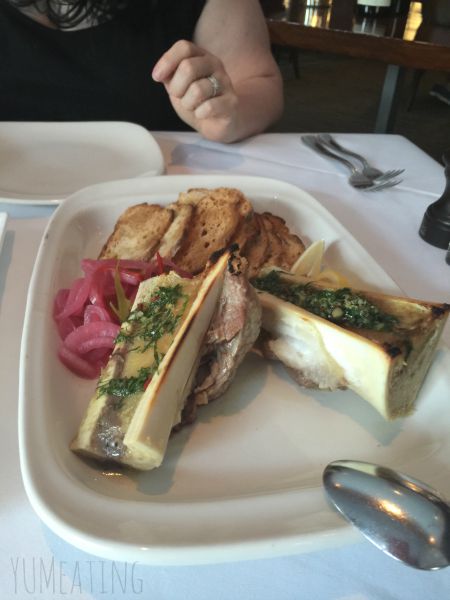 For our appetizers we ordered the roasted marrow; which was simply amazing. It comes out with sort of a pesto topping and some super buttery crackers made out of homemade bread. If you were a kid who fought for the bone to suck out the marrow, this is a treat for you. You get 2 bones (1 sawed in half) and a nice stack of crackers. $10 and I would order this again.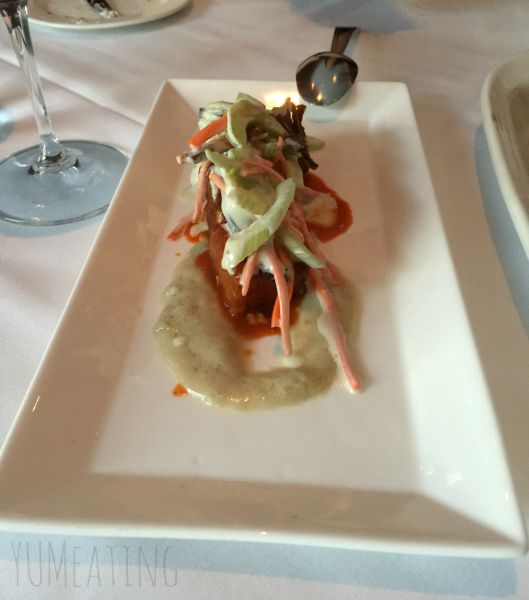 We also ordered the crispy pork belly. This was simply heaven for me. If you are someone who loves hot wings with blue cheese then this is a burst of flavor you will enjoy. You get three sort of small pieces, in squares. They sit on top of a blue cheese and hot sauce mix. Hot with the blue cheese is amazing. The pork belly was nice and crispy. If you have a meat / fat texture issue, you might want to pass this. I do, but the flavor was so amazing I didn't even notice. On top of the crispy pork belly is this really chunky salad mix like a cole slaw. So, you get all these creamy southern-like flavors in one small bite. 3 pcs for $12. It was a great experience to taste, but I am not sure I would order again.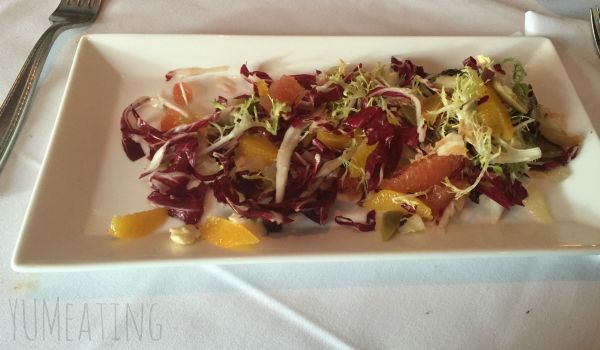 My husband ordered the citrus salad. He has never had a citrus salad before and he wanted to try something new. He loved it. He seriously wanted to ask for seconds. $10 for a nice sized plate.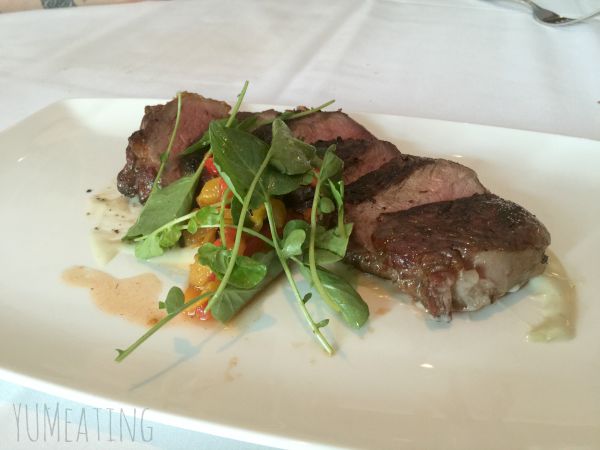 I had originally planned on ordering the Salmon. But, this is a steakhouse and the moment I saw the dry aged ny strip had a blue cheese fondue, I knew that was what I wanted. It was amazing. I can't even sum it up into words. Cooked to perfection. Melted in my mouth. $45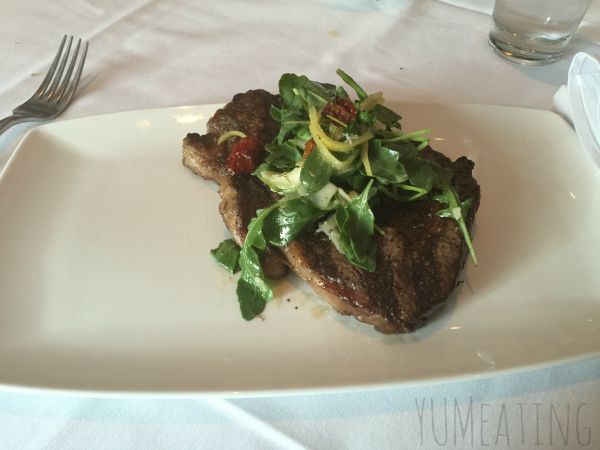 My husband ordered the dry aged ribeye. He is the big steak eater in our family and he said this was the best steak he had ever eaten in his life. Their was a nice mix of lemon and garlic. $46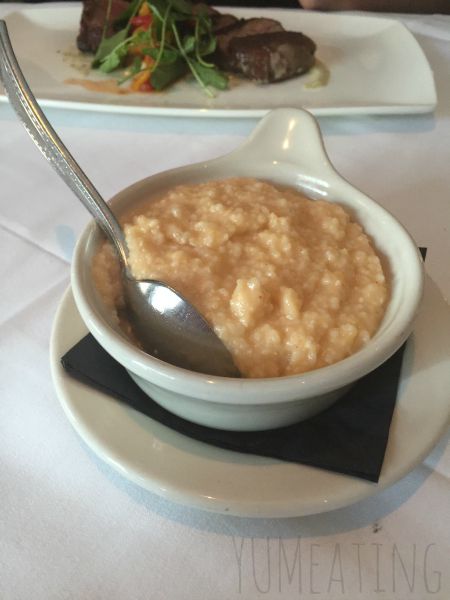 For a side, and the sides are meant to be shared, we ordered the cheese grits. I grew up in the south so I wanted to see how someone else made grits. You could tell they used an aged cheddar, which my husband was not a fan of – because he doesn't like aged cheddar. Good for me, more for me. YUM! $6
You do get a very nice portion size. So that was pleasing. We sat and ate very slowly and enjoyed every bite. ( Hard for us !  LOL )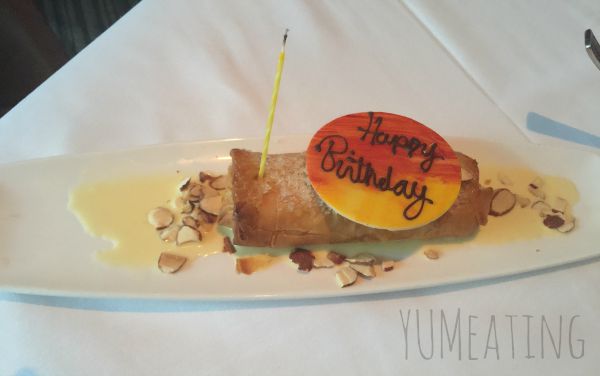 We did order a dessert and since it was my birthday, they brought mine out with a special birthday treat and a candle. I ordered the stone fruit strudel. Man oh man. It reminded me a lot of a rhubarb treat. It was so good and just what I needed after the meal. $11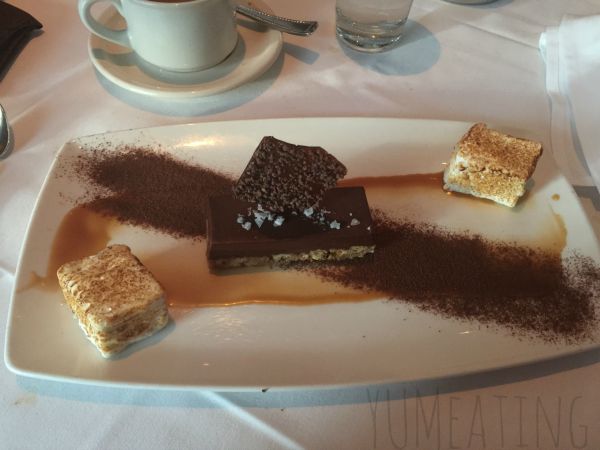 My husband ordered The Bar which was a lot like a fancy s'mores. The pieces where broken in to 3. It wasn't a lot, but it was just enough for him. $11
So, our bill with tip was way over $200 (ordered wine and drink, we even had some coffee before dessert.) for two people. Not budget friendly but it did make for a nice meal.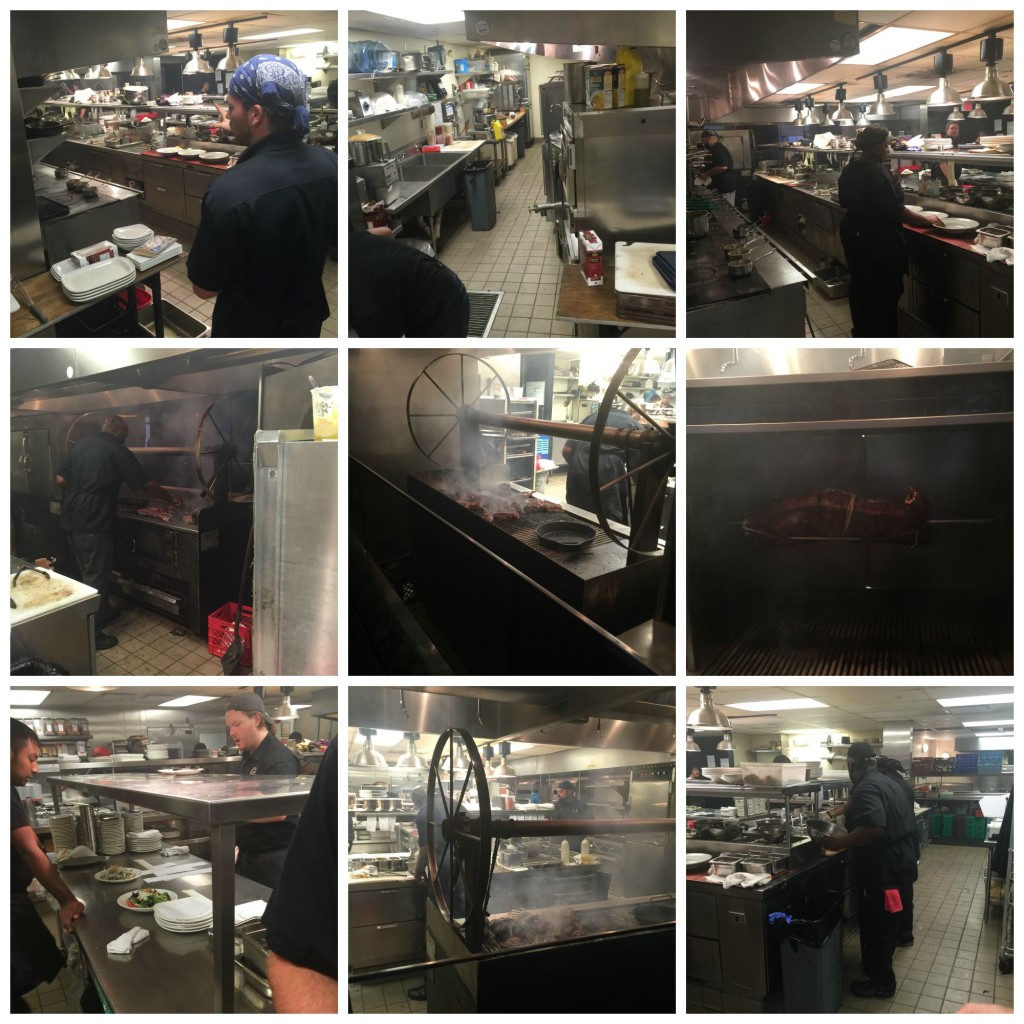 To top off my night, I told them I was a food blogger , turning 40, and would really like to meet the chef if he had some time (yes, I know its not Symon) and while he didn't have time to stop and meet with us, one of his sous chefs were able to come out and do a bit of a meet n' great, we got a chef introduction as he plated and a tour of the kitchen.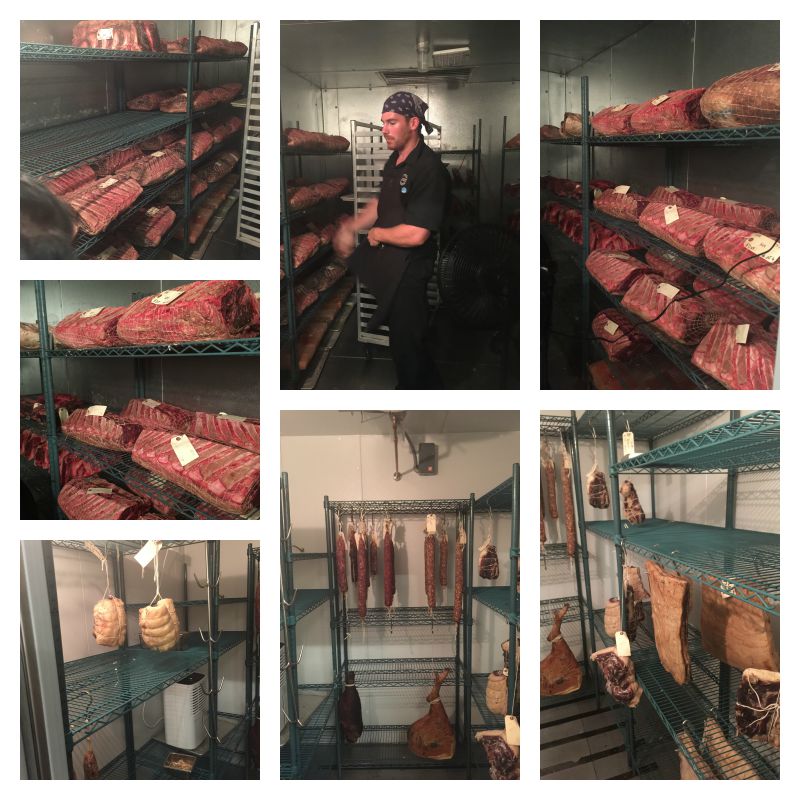 We were even given a tour of the meat lockers down in the basement where they cure and age their meat. And even filmed a little video.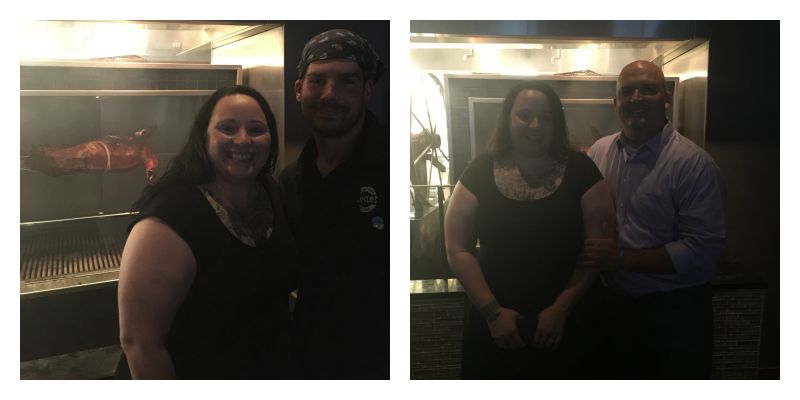 So, I want to thank the entire staff at Roast that helped to make my birthday a very special one. Especially this guy right here. Now, don't shoot me, I am terrible with names. Mr. YUM says it was Austin, however, our kick-ass (she seriously rocked) waitress referred to Austin as the grill guy. So, I am confused. Either way, this guy took time out of his night to show us around, answered all of my husbands questions and did it all with a smile. You could tell his love for food and his career.
It was a foodie dream come true. Seriously. I gave up Shinedown for you.
Until next time, Detroit. Peace, out.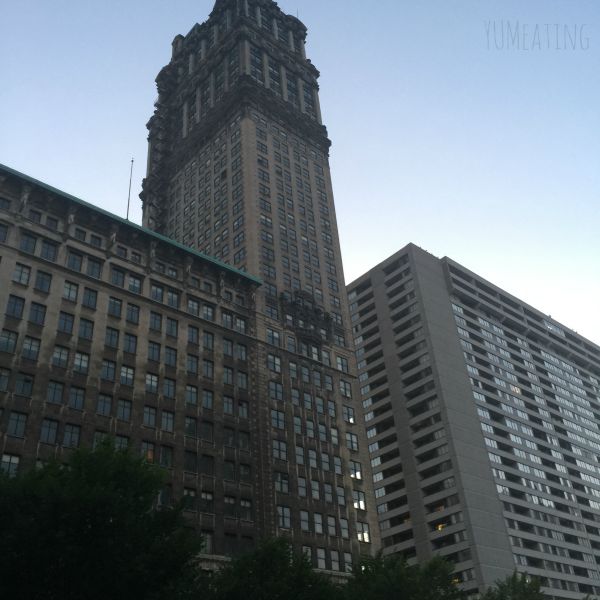 PS – Those of you on Yelp, I'd love to be friends! Also, all photos were taking with my new iPhone 6 Plus and not my dslr. I am quite pleased at how great the table photos turned out, despite the dim lighting.
Disclaimer – No affiliate links. No freebies. I went there all on my own. No compensation for this post. Opinions are 100% my own.