Meal plan. How many of you do it? I don't really plan. I check out the sales ads, purchase items based on that and I know at some point during the week I'll use it in a recipe. How many of you meal prep; meaning, you cook ahead of time? I don't. But, I am trying to get better at it. There are times when I will cook something in a double batch and freeze half for another time. If I don't feel like making chicken stock when we have roasted a chicken, I will freeze the skin and bones to boil another time. But I don't create my lunch days in advance. This week I decided to try to change that. I don't want to resort to frozen boxed meal in order to have a quick lunch every day. While I don't mind PB&J (all natural and sugar-free, please) tuna, or even egg salad, I get bored and want to swap things up. I thought that if I made my own microwave meals for the week, I wouldn't have to waste so much time in the kitchen preparing lunch during the day. That is time I could be writing! There was some fish still in the freezer so I put that on a baking sheet along with some salt, pepper, lemon juice and sliced lemons. Baked on 350 for about 15 minutes. I also put in a pan of pork chops that used the seasoning from the Try the World Box. While that was cooking I divided up some cans of green beans and spinach. I also cooked some rice. Then I wrote some notes about points for my WW tracker. When the meat was done I divided it up between the containers. Instant lunch.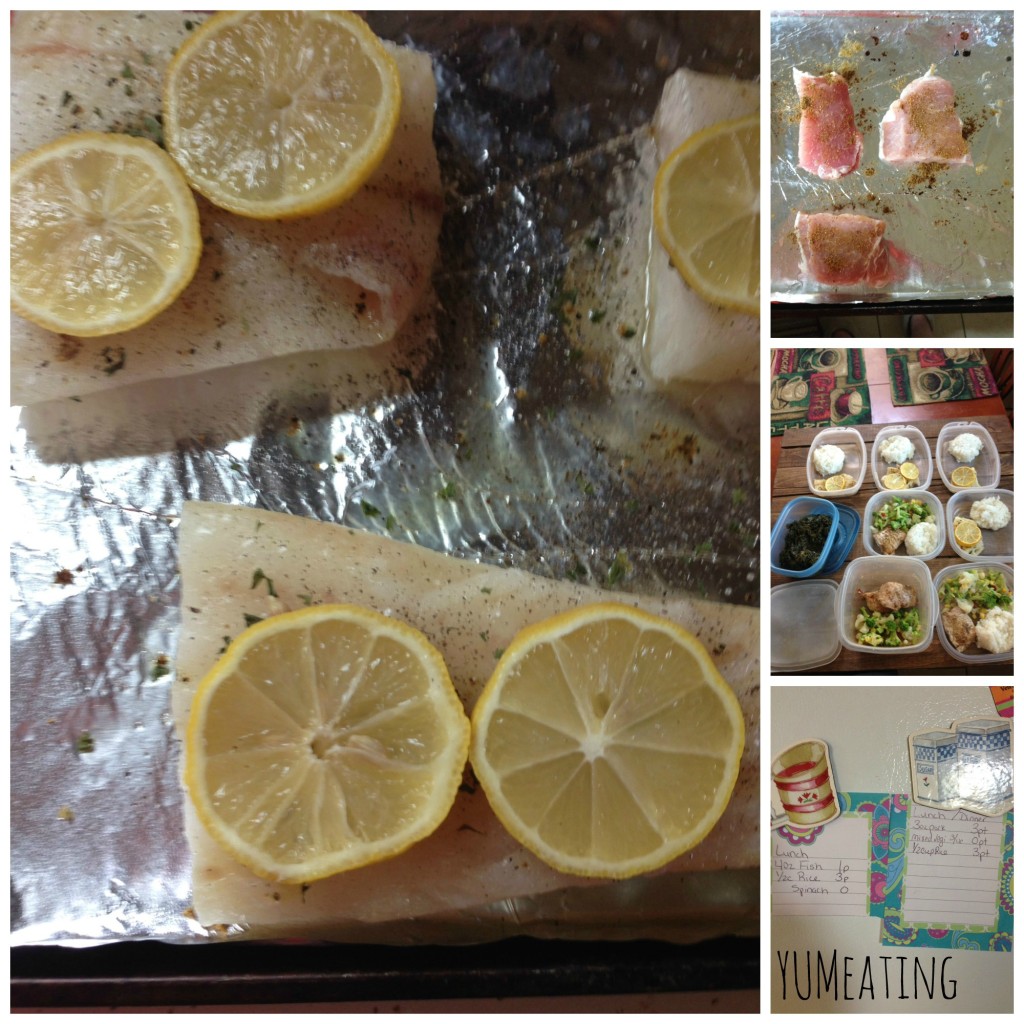 While working in the kitchen I enjoy listening to music. Especially when I am home alone. Then I can turn up the surround-a-sound in the living room and sing to my big hearts content. While my preferred music is rock, I do listen to pop, country, and even Christian rock or alternative. I am a huge fan of Jeremy Camp and could listen to him for hours. Recently, I was asked if I would like t0 review Plumb's new CD, Exhale. I didn't waste any time formulating my reply. Look at that CD cover. Isn't it gorgeous? Of course, my mind went right to my favorite author, Edgar Allan Poe, as I felt she had a Victorian Gothic, Raven style going on. Love, love love it.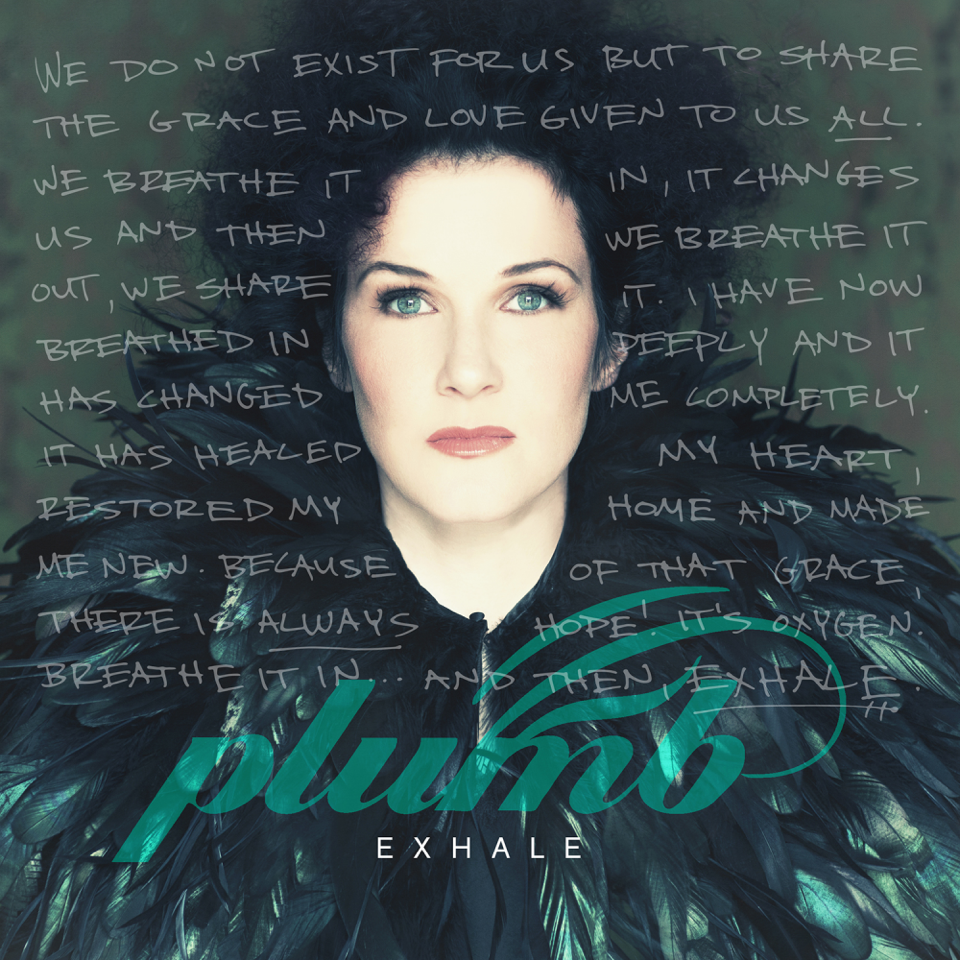 I am a huge fan of K-Love and Air1 for positive message music. I tend to listen to this stuff during the day when I am writing because it really helps with my concentration and focus. When I am working on other things I'll listen to iTunes (my music,) Spotify, Pandora and even BlastFM (which is heavy Christian music.) I have a pretty extensive taste in music of pretty much all genres. As I was listening to Plumb's CD I found myself humming and tapping. Things just got a lot happier. Meal plan? I got this! The CD has been on repeat for the last few days. I have uploaded it to my iTunes library so it's with me all the time. I plan to let kiddo have the CD so she can listen to it in her room with the CD player she received for Christmas. I think she will really enjoy it and I know I feel good letting her listen to positive music like this. My favorite song: Resurrection My favorite line: "Everything's gone black. I feel so cold. It's so dark here. Only You know. How deep the darkness goes….." I really encourage anyone in to positive message music give Plumb a listen.  You're sure to hum and tap along.  And guess what? One of you will get the chance to win your very own copy of Exhale!  About PLUMB:
Tiffany Arbuckle Lee, better-known by her stage name Plumb, is a songwriter, recording artist, performer and author. Plumb has sold more than 500,000 albums and over two million singles worldwide, co-penned songs for numerous other artists, including Michelle Branch, Mandisa, Mandy Moore, Jaci Velasquez, and Natalie Grant, and had music placed in many films and television shows.Originally signed as a Christian Contemporary Music (CCM) recording artist in 1997, Plumb is now known as well as or better in alternative rock, electronic dance music, and for the use of her music in film and television than she is in the CCM market.
About the album:
EXHALE, the seventh studio album from acclaimed multi-genre singer, songwriter and author PLUMB, expresses a new focus and vision. After the runaway success of NEED YOU NOW (the album, title track and book), which coincided with her own moving story of brokenness and ultimately healing, Exhale brims with worshipful songs of gratitude and hope.
The defining concept of EXHALE was born from a sermon at Plumb's home church, wherein her pastor Pete Wilson expressed the notion that the Church doesn't exist for itself. Rather, believers come to church to breathe in grace and truth, be changed, and then go out and "exhale" that hope into their surrounding community.
"That idea of exhaling hope hit me right away and I couldn't get to the Notes section on my phone fast enough. I started writing the chorus of Exhale right then and there," explains Plumb. "I have been made new by the ultimate hope, and I want to share and exhale that hope in everyway I can." 
"Disclosure (in accordance with the FTC's 16 CFR, Part 255: "Guides Concerning the Use of Endorsements and Testimonials in Advertising"): Many thanks to Propeller Consulting, LLC for providing this prize for the giveaway. Choice of winners and opinions are 100% my own and NOT influenced by monetary compensation. I did receive a sample of the product in exchange for this review and post. Only one entrant per mailing address, per giveaway.  If you have won a prize from our sponsor Propeller / FlyBy Promotions in the last 30 days, you are not eligible to win.  Or if you have won the same prize on another blog, you are not eligible to win it again. Winner is subject to eligibility verification."   GOOD LUCK! a Rafflecopter giveaway