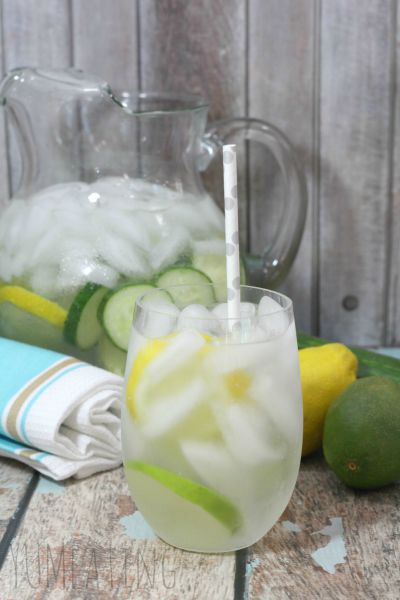 How many of you have the summer bloat from too many beers and burgers?
*raise your hand*   C'mon, don't be shy. I know I can't be the only one 😉
Well, it's a good thing you stopped by today because I have something that is going to help you with that. Best thing is, it's one of the easiest things to do and you probably already have the ingredients.
We have all heard how cucumber water and lemon water have all these health benefits when you drink them separately. Can you imagine the powerhouse your simple drinking water becomes when you combine the cucumbers and lemons together? Bam! Toxins begone! To add a bit of sour fun, let's add the limes with all their vitamins and minerals.
I've only been to a spa a handful of times and every time we've gone to get a fancy massage they always hand us cucumber water afterwards. I guess they're on to something!
Detox water benefits:
Water: 
Helps to maintain body fluids including digestion to body temperature.
Cucumbers:
– Cleanses kidneys, improving skin, and lowering blood pressure.
Lemon & Limes: 
-Helps to fight infections, cleanse the kidney, reduces bloating.
Pretty amazing, right?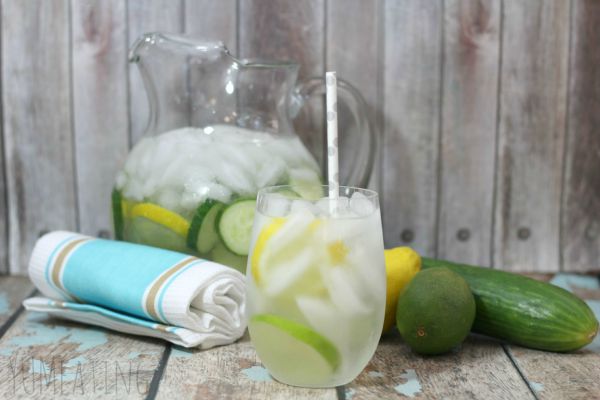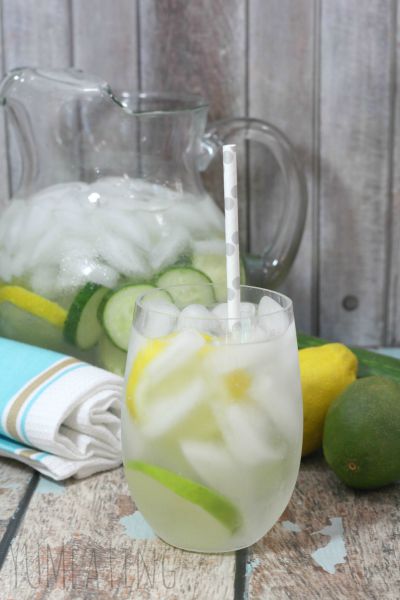 Lemon Lime Detox Water
Ingredients
4

slices

of fresh lemon

4

slices

of fresh lime

8

slices

of fresh cucumber

ice

water
Instructions
Fill pitcher half way with ice cubes.

Put the lemons, limes and cucumber slices in the pitcher.

Push the lemons, limes and cucumbers down into the pitcher.

Pour water into the pitcher.