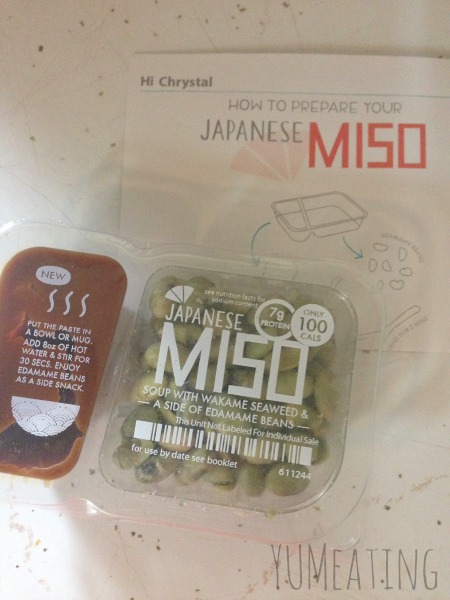 It's been a while since I have written about my Graze boxes. I felt the need to write because I am super excited about this. I love Miso Soup. I love it even more when it's really easy to make at home. When I saw the big announcement from Graze a few weeks ago asking whether or not I wanted to try soups in my Graze box I was a little bit apprehensive. I wasn't quite sure how they were going to pull off putting soup in my little snack box. 
That is now no longer the case.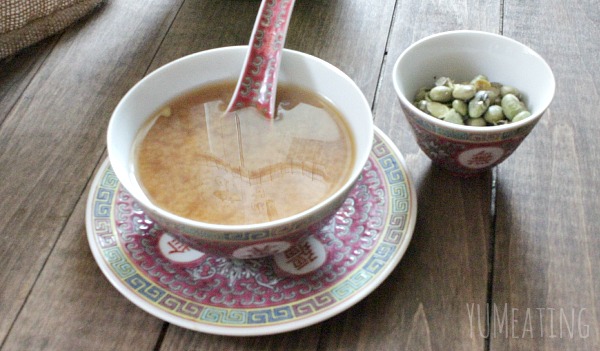 I am just tickled to death at how yummy that turned out. I just put the kettle on and let some water boil. Poured it in the bowl and used a spoon to add the miso paste to the water. It was such a wonderful low calorie snack. Who doesn't love that? You could add your own toppings like tofu if you like that in your miso. I happily slurped my soup and snacked on my edamame  for my afternoon snack and it kept me going long till dinner.
Would you like to try your own Graze box? Just had on over to their website and enter code: CHRYST6FB and you'll get your 1st and 5th box for free! I love this box because they so budget friendly, homemade and they are a company which gives back. Bonus!
[su_button url="https://www.graze.com/us/p/CHRYST6FU" target="blank" style="flat" background="#d1f0f3″ color="#0f0e0e" size="12″ center="yes" radius="20″ rel="nofollow"]Get Graze[/su_button]
This miso has a warm flavor to it and it was my first time seeing a red miso paste. This Japanese Miso Soup carries 90 calories, and 3 grams of fat. It was a little high in sodium at 750mg, but it does pack a little punch with its low carb at 8g with fiber of 2g and protein of 7g. So, it is actually a pretty healthy snack! Tasty too.
My favorite thing at Graze are the Flapjacks. OMGEEEEEEEEEEE you have to get some. I want them all. All flavors. And you know what? My dream came true. I received an email from Graze saying I could order a one-time box of nothing but Flapjacks. Y'all. I died. I can't wait for that box to get here.
Disclaimer: No payment or freebies here. Doing this all on my own.
Do you have any subscription boxes; what is your favorite?