Sriracha Chicken Brown Rice Cakes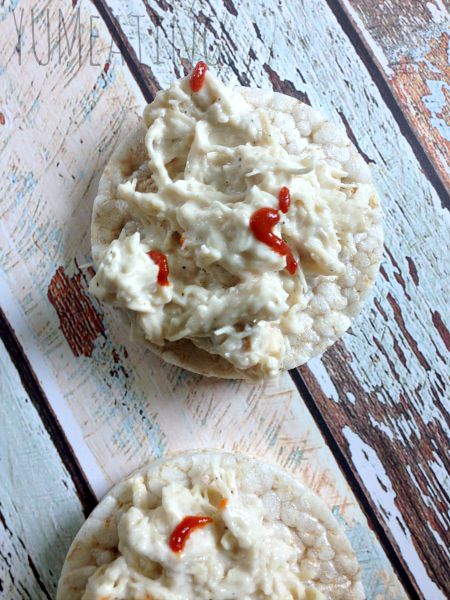 Did you catch my post about the chicken avocado brown rice cake? Well, if you didn't, you should really check it out! I'm a sucker for simple snacks. I try really hard to stay away from prepackaged stuff as much as I can because I know it is not the best option for me. But, what is the best option for me (besides a piece of fruit or some vegetables) when I need something quick and don't want raw foods? The whole food thing boggles my mind. Eat this. Not that. With my medical issues I know I should stick to thinks that work for me, not against me. 
So, I have been experimenting with this brown rice cakes. Many moons ago when I did Weight Watchers (and lost 50lbs which I have gained back ugh) I used to keep flavored rice and popcorn cakes on hand for easy snacks. Well, those are high in sodium and will spike the glycemic index. So, I was thrilled when I spotted these plain brown rice cakes at Big Lots for $1. They are a little thinner than the brand name flavor cakes, but they seem to be working out well for me.
This recipe is super simple. It's just the chicken from the chicken avocado snacks topped with sriracha sauce.  I paired this with some snap peas, an apple and some string cheese.
Oh, and a pickle.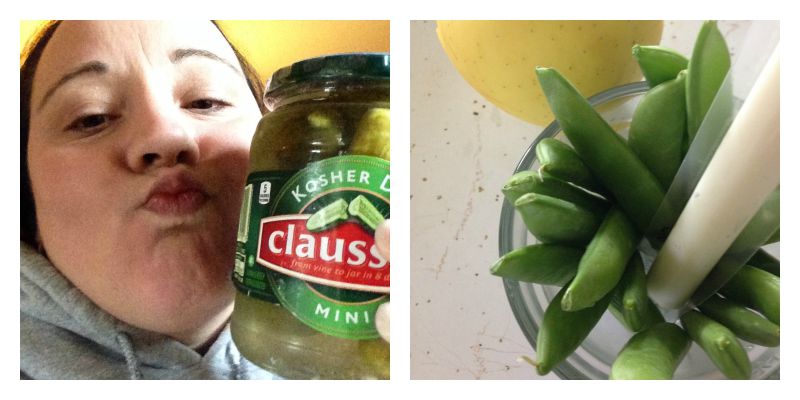 Best.
Lunch.
Ever.
Have you created any rice or popcorn cake snacks? What is your favorite?