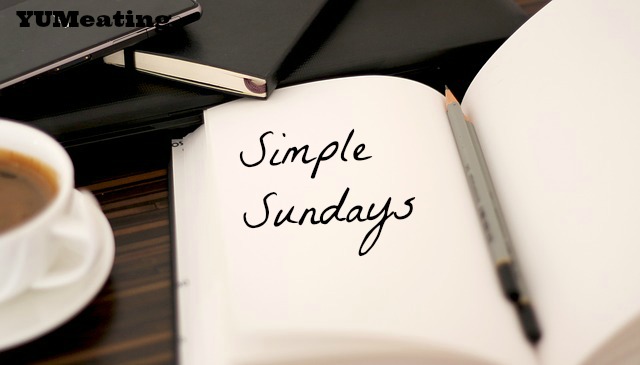 Welcome to my second edition of Simple Sundays. I'm curious to know what you have been up to this week so please, drop me some comment love.
It's been a crazy week for me.  Last week I forgot to  mention I had decided to try Shakeology. I have tried so many protein and meal replacement products and most of them left me wanting something more. I was intrigued by Raw Garden of Life products and after tasting a sample I wasn't sure it was something I could drink long-term. I really wanted something that provided me with something more than what most meal replacement, protein, and whey powders were giving me. I had looked at Shakeology in the past but I just could not get over the price. It does have a pretty hefty price tag. But then I was led on a  blog trail and I landed on someone promoting the 21 Day Fix.
I debated about it for a LONG time before I finally decided that I needed to take advantage of the sale. Basically if you buy Shakeology you were getting the 21 Day Fix program for $10 more. I also decided that I had enough of this weight crap and since I already own so many Beachbody products that I may as well take advantage of the discount for signing up as a coach. I don't know how many of you know this, but I used to have a site called "More to Life than Chocolate." Some of those recipe posts came here and the others were filtered into another site called "Work at Home Living."
Oh hey – yah. I forgot. I got ride of Work at Home Living. I just felt it was the right thing for me. So, a lot of those posts came here and YUM now has an "Outside the Kitchen" section. Here you'll see cute pictures of my pets and all the fun things they do. You'll also see some of our DIY goodies.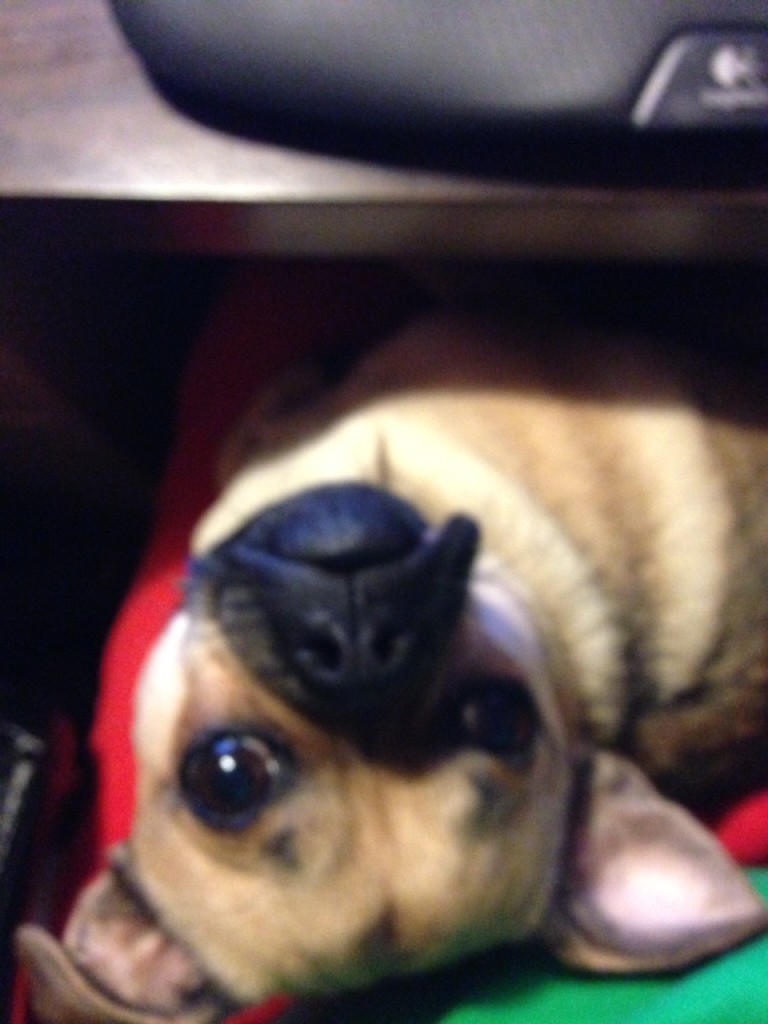 Back to my thoughts here. I have always wanted to help people. I know I have done so with some of my personal writing/blogging that relates to my past. However, I know I need to work on my weight and eating. I also know a ton of people who are battling PCOS and I always think, "If I can just help one person…" So, while I am not a super-duper coach in the fitness department I do make one hell of a motivational partner so I turned More to Life than Chocolate into Ignite Your Motivation. If you are interested in seeing another side of me, one that is much less self-confident and much more raw, please check me out. I'm also really excited to share some of my new recipes with you guys!
UPDATE: 10/23/14 – you can now find those posts on my lifestyle site – Self Employed Writer under the 80 to Goal section.
But, I'm done moving blogs. Seriously. 
I completed the first few days of 21 Day Fix. O. M. G. that is hard. I am pretty motivated to make some changes in my life.  I love that there are modified poses and people of all sizes and fitness levels in this workout.
So let's see. What else have I been doing? I tested a strawberry protein powder. It was…well… not good.
Welp, dealing with a severe case of writers block for starters. I haven't been able to write fiction much lately. It's been over a year since I have published anything new and I have a series left hanging. Ugh.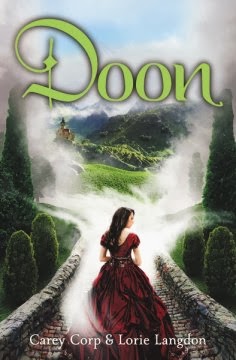 I was able to finish up two books I was reading. Doon I finished in one night.  As for Tales from a Blue Bike had some nice points to it, but the back and forth of it really made my head spin. I really liked Doon though, it was a good read. I'm already waiting for Book 2 and this one was just published. (This is my Celtic themed item for this post 😉 )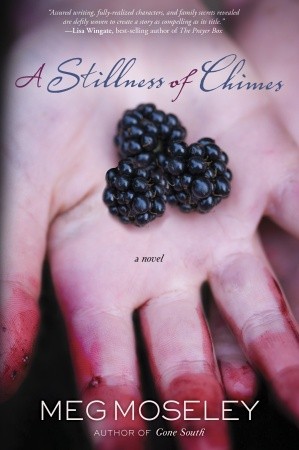 I started a new book called "A Stillness of Chimes" by Meg Moseley. Reading and writing reviews is one of the perks of being a freelance writer that I really enjoy.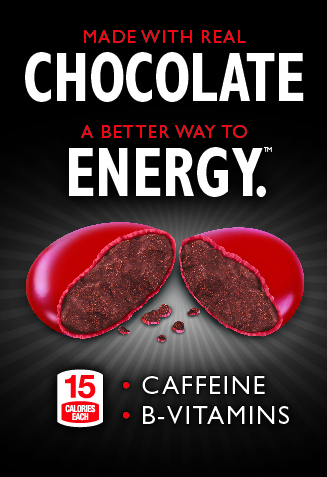 I tested some energy candy. They were almost like bigger M&Ms. Only, not.  I finally shared my Bacon and Blue Cheese Scallop recipe. I had been holding on to this one for–ever. I kid you not guys. I work on recipes during the weekend and then all the photos end up on my camera. I'll go a few weeks and then I have a million photos to sort through. My notebook has tons of notes and recipes. There is no shortage of content here on YUM that is for sure!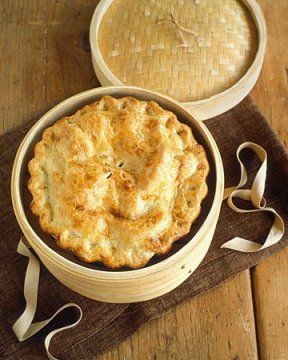 We had pie. Well, 14 of them.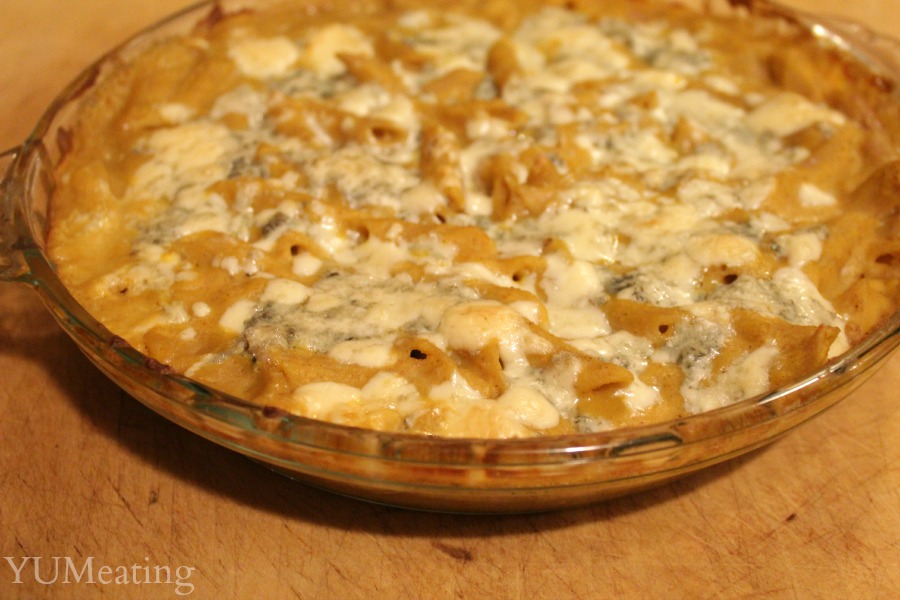 Oh, and I made a top 5 most visited recipes post. Want to know if your favorite made the list?
What's something simple you are doing this Sunday?