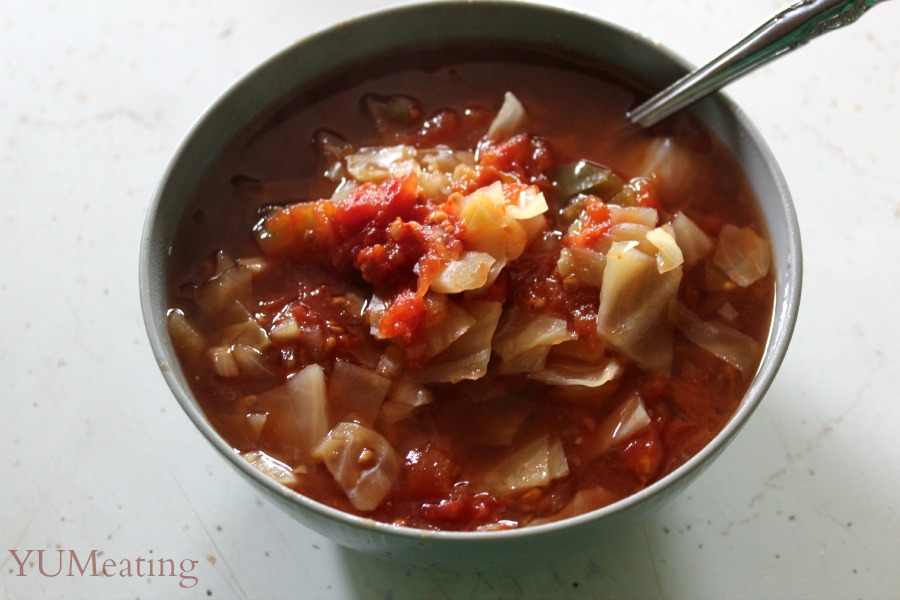 Cabbage soup has been a go-to staple in my life for many years. My mother made cabbage a million-and-one ways when I was growing up and soup tended to be one of them.
I tend to have a problems with never making it the same way twice. There are times I will toss in a bunch of vegetables (especially when they are close to going bad) and then there are times when it's nothing more than my homemade canned tomatoes and cabbage.  It's a healthy, warm alternative to salads, which I find much harder to eat in the winter months.
There is also a milk based cabbage soup, which funny and true – I didn't think about until typing this post. I'll have to ask my mom about that because I remember it, but I probably haven't had it since I was a kid.
My homemade canned tomatoes have tomatoes, green bell peppers, onions and garlic.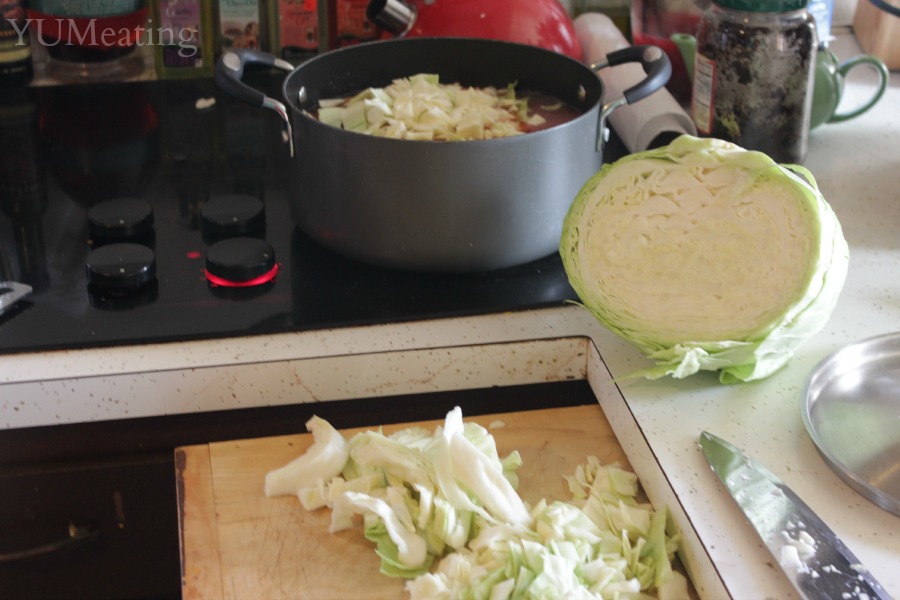 I remember the first time I attempted to make a cabbage soup was about 10 years ago when I was doing Weight Watchers. One of the first recipes they give you in their 1 Point Vegetable Soup. That soup was chock- full of great vegetables, but even then I could never make it the same way twice.
This is like the 'everything-but-the-kitchen-sink' of soups because you can throw as little or as much as you want in there and still have a great tasting soup.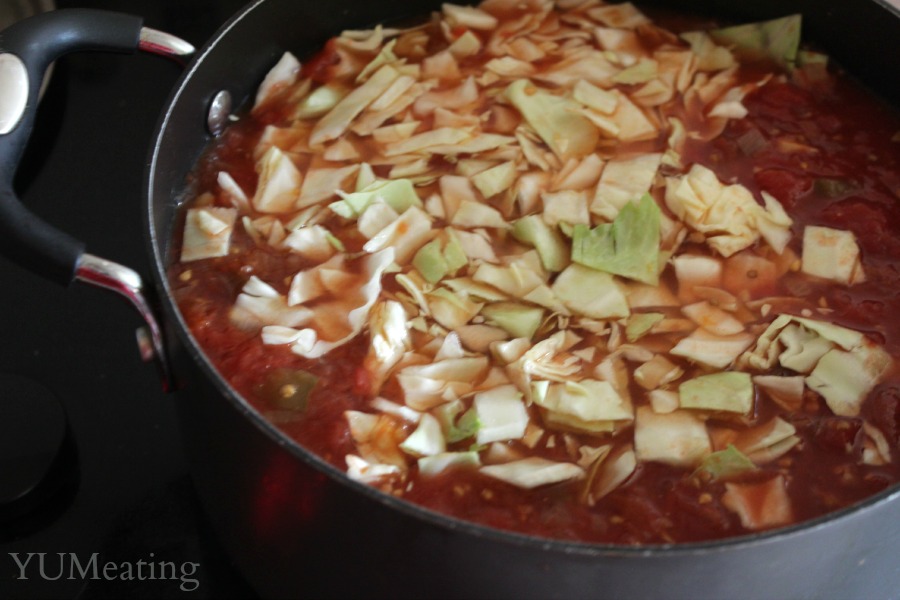 For this particular pot of soup I used my own quart jars of canned tomato. If you do not can your own tomatoes you can replace with stewed canned tomatoes from the store. To that add 2-3 green bell peppers and at least 1/2 of an onion. Then continue on with the rest of the recipe.
Vegetable Cabbage Soup
Ingredients
3

Quarts

of homemade canned tomatoes

or stewed tomatoes from the store

1/2

jar of water

salt

pepper

garlic powder

onion powder

1/2

large head of lettuce

diced

2

green bell peppers

diced (if using store-bought tomatoes add 2 more peppers)

If using store-bought tomatoes you will need 1/2 of an onion

diced
Instructions
Combine all ingredients in a large stockpot and simmer on lowest setting for 2-3 hours or until cabbage is tender.

Season with salt, pepper, onion powder and garlic powder to your tastes.