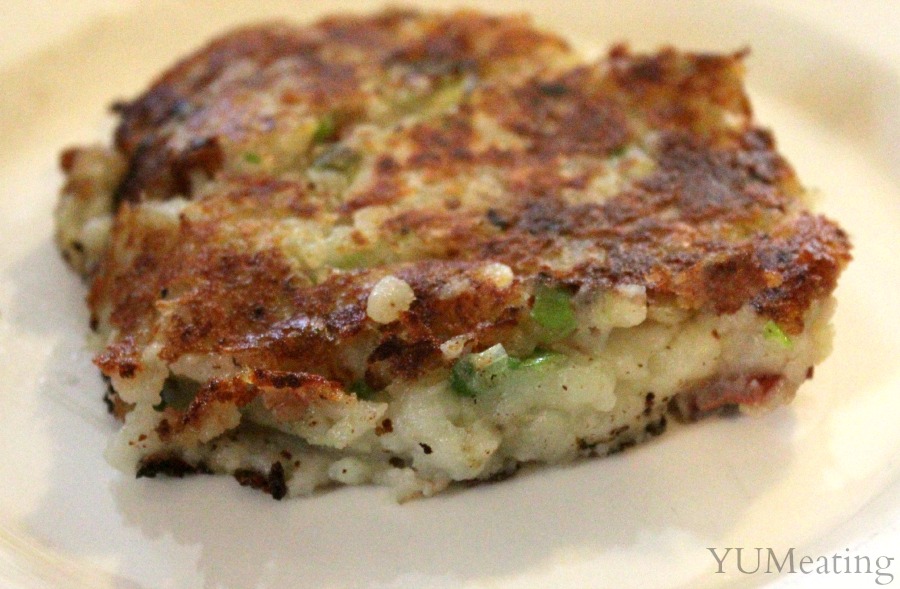 Every once in a while we'll try something different that really rocks our world. That was the case with the Traditional Irish Potato Bread. Ever since we created that recipe with much success we have been looking for other ways to spice it up. We have perfected the Cheddar and Chives Potato Bread and happily add those to some of our Sunday dinners. I'm still wanting to try a bacon and blue cheese combo because I have convinced myself it's going to taste wonderful.
Thumbing through my favorite Irish cookbook "Irish Traditional Cooking" by Darina Allen I found the Potato and Bacon Cakes recipe. I thought I should try these little gems and see how  this recipe compared to her (and mine) recipe for the potato breads since they were very similar.
Darina's recipe is very simple with a couple of ingredients and a few simple steps. In my true fashion I set about doing things my own way.
First I fried the bacon in the pan.
Once the bacon is done I removed it from the grease, blotted it with a paper towel and let it cool. When it was done cooling I chopped it up into a million pieces.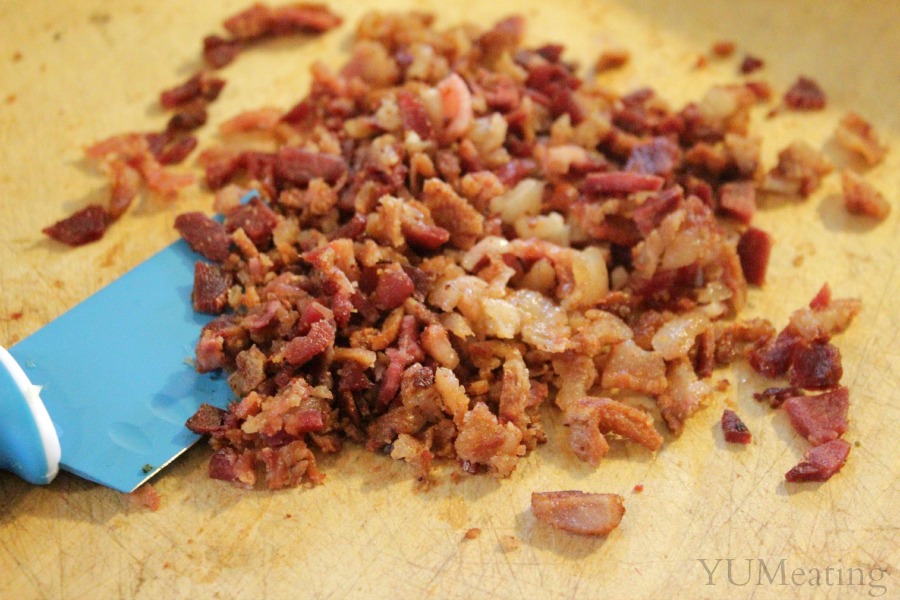 While the bacon was cooling I boiled and mashed some potatoes.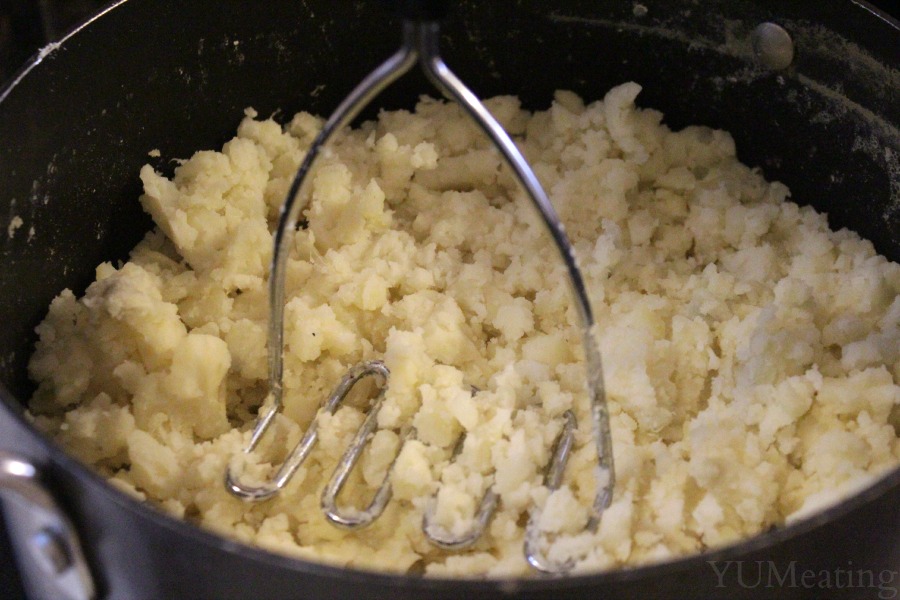 And then add the chopped bacon and other ingredients.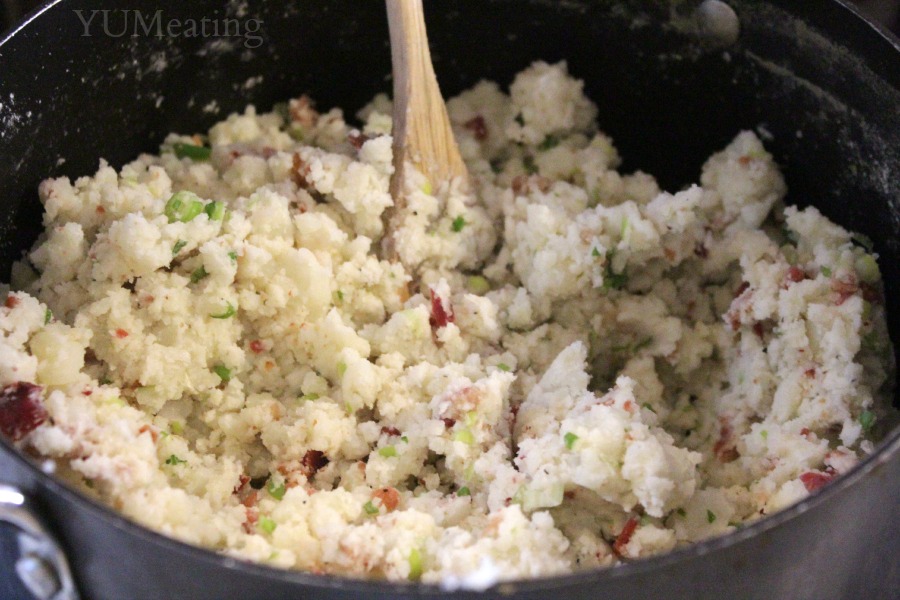 Then we take the mixture and form little cakes to fry in the pan.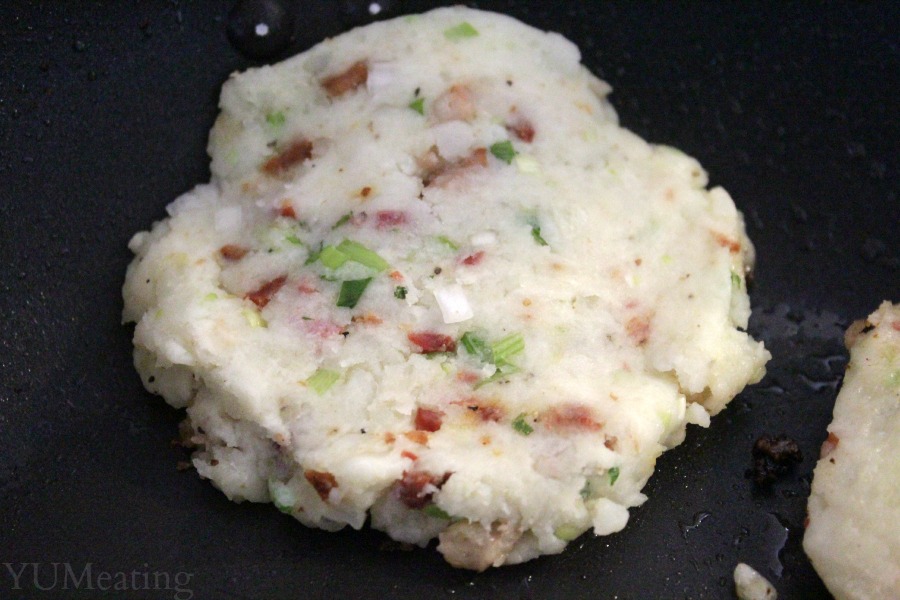 And then we cook them until they are golden brown on both sides.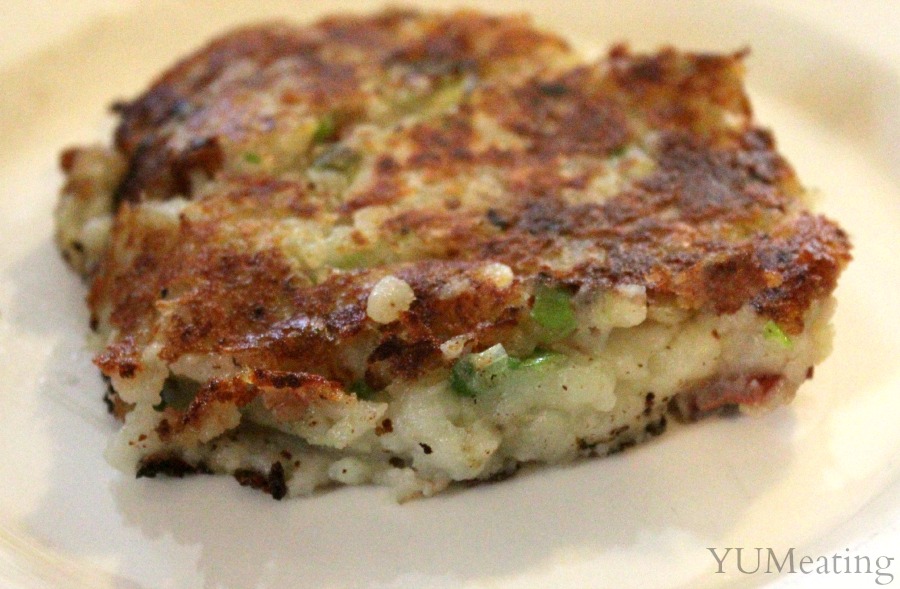 And partner them with some good food like pork loin.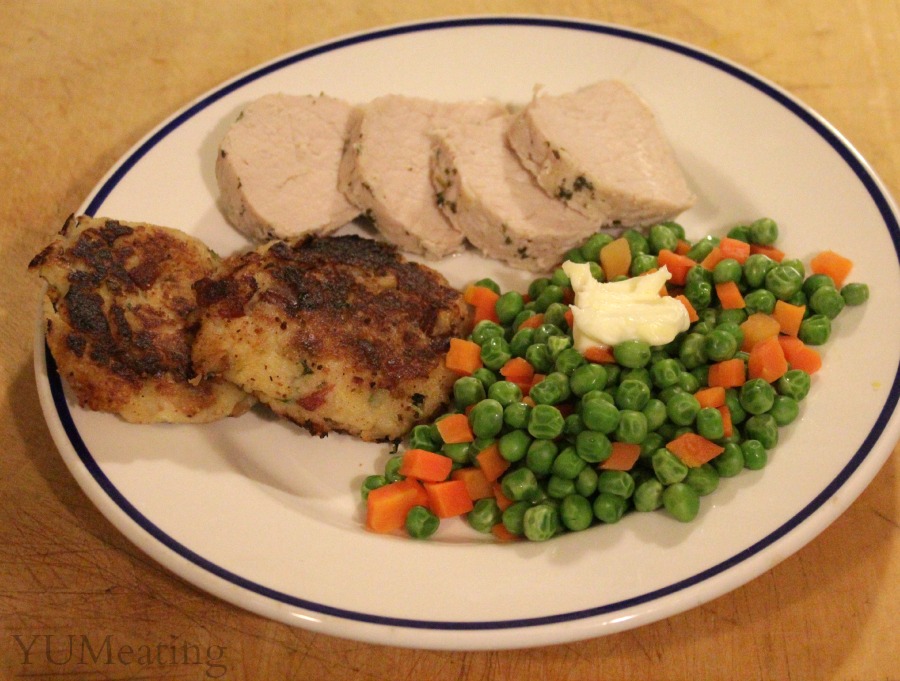 Now how's that for Irish tradition?
Potato and Bacon Cakes
Adapted from Potato Bacon Cakes by Darina Allen
Ingredients
9

medium to large potatoes

peeled and quartered

1

lb

bacon

4

TBSP

self rising flour

2

stalks green onion

diced

salt

pepper
Instructions
Place the potatoes in a large pot and bring to a boil.

Once potatoes have started to boil, reduce heat to medium and continue cooking until tender.

While the potatoes are cooking start frying the bacon in a large frying pan.

Cook bacon until crispy and remove from pan.

Pour out some of the bacon grease from the pan into a small container, but do not rinse the pan. You are going to use this same pan to cook your potato cakes.

Once your potatoes are done, drain and mash.

Mix in the diced green onion, chopped bacon and flour.

Add salt and pepper to your tastes.

Mix well.

Begin making patties out of the potato mixture and place them in the pan.

Fry on both sides until golden brown.

If you need to make more, use the saved bacon grease to grease the bottom of the fry pan and start another batch.
These little bacon potato cakes also make a nice breakfast serve by themselves.