My Blogging Business Resources
GoDaddy – Domain and Self- Hosting – With all the domain sellers and self-hosting plans out there it can be confusing to pick which one to go with. I shop through FatWallet where I get 7% cash back at GoDaddy. My husband has been using GoDaddy for his domain purchases and hosting for the better part of 10 years. I've used them since 2007. I have tried other companies but I always come back "home." GoDaddy always have sales and coupons. Just a simple Google search returns plenty and FatWallet usually provides the most recent, along with their cash back so I know I am getting the best deal. I know I can call customer service at 2 a.m. if I need to. Which, I have yet to. Their dashboard – in my honest opinion – is the most user-friendly out of any that I have tried.
Genesis – Genesis Framework provides you with with a secure and safe foundation that's fully SEO optimized, ready to take your WordPress "to places you never thought it was go." Think of WordPress as the cement foundation to your website, and Genesis is your website frame, much in the same manner as if you were building a house. Genesis is the framework used by some of the web's most popular bloggers, like Darren Rowse of problogger.net and Chris Brogan of chrisbrogan.com.  I talk a lot about these two on my other site(s).
StudioPress – WordPress is your cement floor foundation, Genesis is your building structure and now StudioPress themes are your walls and beginnings to your decorations. StudioPress themes are safe, secure, reliable, contain out-of-the-box SEO (huge plus!), mobile responsive (bigger plus), and completely customizable. StudioPress contains some of the most flexible codes out there. Some of the biggest and best websites are on the Genesis and StudioPress networks! You can also think of it like this – the way StudioPress does – "WordPress is the engine of your car, Genesis is the fram and the body, and StudioPress is the paint job."
Mozy –  Even with 2 external drives I feel it is still an absolute must that you backup your computer files. You never know when you will encounter a computer meltdown, a virus, or any other major catastrophe that can cause you to lose all of your files.  The last thing you want is to lose all of your documents and photography. Mozy makes it easy. Best of all, they give you your first 2 MB free.
Dropbox –  I use Dropbox on all my devices. It makes file sharing so much easier.  Dropbox is a free service (2 GB, with a monthly fee upgrade option) that lets you bring your photos, documents, and videos anywhere. You can share them with anyone who has a Dropbox account. I don't know about you, but I got sick of emailing myself photos off my iPhone and iPad. Or, having my husband email or text me things from his. Not anymore! especially useful for my Instagram photos.
Outright – I've been using Outright for a few years now and they have recently become a GoDaddy company. As an accountant, I always looked for clean, crisp, easy-on-the-eyes programs to share with other freelancers when helping them with their taxes. I always felt for those who were too small for Quickbooks but needed a bit more than Excel, Outright was the answer. Track income, expense, prepare taxes, and generate reports all online. Basic accounts are free. They also have a pro account for $9.95/mo or $99 for the year.  GoDaddy now has Outright Pro built right in to their web services for $2.99/mo, but it is also a stand alone program.
Shoeboxed – Shoeboxed is another accounting type account that I hold on tight to. Basic accounts are free. I remember my days in accounting when tax time would roll around and clients would come in with their shoe boxes full of receipts. So, when Shoeboxed launched I had a nice little case of the giggles. Shoeboxed gets rid of your paper clutter with their document imaging service. Use it to store business cards, receipts, and other documents.
VistaPrint – By shopping through FatWallet  I receive 4% cash back at VistaPrint. This is where I purchase YUM business cards, address labels, and notepads – many of which are often offered for free! (you just pay s/h)
Stock Image Resources
I use Dreamstime for all my stock images on my websites and the "Food Bloggers Tax Guide."
Word Press Plugins
Easy Recipe – Easy Recipe is the best recipe plug-in available. It was well worth the $24.99 price tag – at least for me. Not only can you use it with ZipList but if you are looking to make some extra money with the Swoop program, Easy Recipe works with that as well.
VigLink –  I've used VigLink on all my websites for quite some times and it has been the EASIEST way to make money. Now that I am on Word Press I just upload the plugin and insert my API code into the box, click save and when I discuss certain products or merchants, VigLink with automatically convert the affiliate links for me. Best part, they'll even post the disclosure for me in case I forget. What I love about this program was that while I use it on my Blogger, it really is a install and forget it type deal. I still make money. I am positive in time it will be the same here at YUM! It's been my favorite link program.    
Books I Have Read Over the Years that Were EXTREMELY Helpful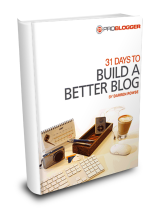 31 Days to Build a Better Blog – Darren Rowse. I linked up with Darren quite a few years ago when I launched Self Employed Writer and was trying to really use that as a portfolio and built Chrystal Mahan as an author site. Then, I landed on a few niche sites here and there. I tried really hard (trial an error) to find my niche. Without those stepping-stones I would not have found the missing puzzle piece that landed me here at YUMeating. Now that I am done with grad school I'll be spending my time building YUM and reworking my other sites. I would not have the self-confidence or know-how without the 31BBB challenges. All of Darren's books are worth their weight in gold.
Most Recent Purchases
Kiersten Frase over at Oh My Veggies has written a new book, How to Monetize Your Food Blog. Yes, you can make money from food blogging! This guide is simple to read and understand. I thought I knew quite a bit about food blogging, but there are things in here I can't wait to get started on!
Books You Will Find Useful
"Publish Your Lunch: How to Earn Money Food Blogging" by Michael and Patty Hultquist. Michael and Patty run the Jalapeno Madness website (along with a few other hot pepper niche sites.) For $3.99 this couple breaks down all the blogging basics from Adsense, SEO, Analytics, to writing posts, food blogging and photography. It's full of useful resources and links. For the $4 its a great starting point when you are ready to get your feet wet.
"Food Blogging for Dummies" is a MUST for any food blogger. The book is packed with color photos and tons of useful information. It's leaps and bounds beyond "Publish Your Lunch." "Food Blogging for Dummies" starts off by teaching you how to setup your blog and author Kelly Senyei (Just a Taste) walks you through both Blogger and WordPress. Kelly then walks you through using different cameras, setting up a studio within your budget and space, SEO, writing, social media, and literally everything else you can think of to running a food blog. I have so many post-it notes flagged in this book and keep it on my desk for reference.
I  purchased "Plate to Pixel: Digital Food Photography & Styling" after hearing pretty good reviews. I received another $25 Amazon gift card from Darwins Data for doing a survey. I tend to thumb through this magazine as time permits. I find the photographs and instructions to be useful, especially in the department of styling.
Magazine Subscriptions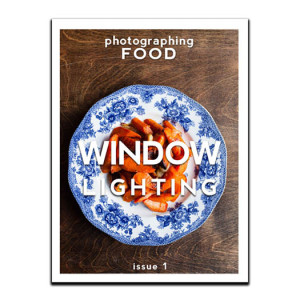 Photographing FOOD is a recent splurge. I had my eyeball on  few issues of Volume 1 for a while and finally just decided to purchase all 8 of them when Volume 2 came out. I purchased it, too. Photographing FOOD is put together by Taylor Mathis who blogs over at Taylor Takes a Taste.  Taylor is a professional food photographer and the magazine is a series of "downloadable PDFs that will help you improve your food photography. Each issue will cover a different aspect of food photography in an easy to understand manner." The best part is that each issue is only $5. So you can buy them all or just pick the parts you need to improve.
What I love is that each issue shows you how to do photos with basic supplies you can buy from home improvement stores and dollar general type stores. I started making my "to-buy" list and will be checking it off as I go.
Other Resources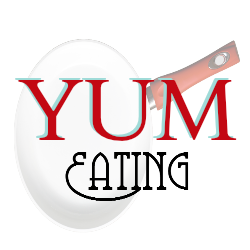 Tips for Monetizing: Every month I'll be writing a post about the different ways I'm making money with YUM eating. My hope is that I'll be able to help and inspire those who will need it. If there is one thing I have learned in all my years of blogging – what works for some doesn't always work for another. If it works for me, doesn't mean it will work for you. And if it doesn't work for me I still encourage you to try is because it might very well work for you, especially if your website is in another niche. I won't have any secrets here.
Food Blogger Pro : Bjork and Lindsay of Pinch of Yum have set up another website dedicated to teaching others how to set up a food blog and monetize it. Not only that, they teach you how to use your camera, set up a simple home studio for the best pictures, where and how to submit those photos for the best traffic, and so much more. It's $25/mo or $250 a year. It is useful for the camera, Photoshop, Lightroom, FoodGawker, Tastespotting, and monetization department.
Disclosure : This page may contain some affiliates. Regardless, I only link to those that I use or I feel would benefit my readers.