I'm excited to be able to share with you guys  FOUR chocolate protein powder based recipes for smoothies. I'm really excited to share my experience with Ideal Shape as well. If not for them, I would not have come up with a few new recipes to add to my new smoothie recipe book. If you missed out on my first one, you can find that on the smoothie post. If you are interested in more smoothie recipes, I have quite a few of them here on YUM eating for FREE!
I love my smoothies. I do have a hard time with some of the more fruity flavors in the cooler months, so I thought it would be the perfect time to try to create something new and not-so-fruity. The first week I did not follow the plan exactly. I know, I know. I did my best. I did have a shake for most breakfasts and a meal bar for lunch. I had a day or two where I didn't do that for lunch. I tried the Ideal Shape Chocolate Peanut Butter meal replacement bars. The first bite is really yummy. I love chocolate and PB together so I was thrilled they had this flavor. I just had a hard time eating them. They were much too sweet for me. I don't do meal replacement bars for this reason.  Having said that, even though they were not for me (I don't eat a lot of candy) and you like candy bar flavors and such, you will probably be just fine with them. Either way, I did complete my box (you get 7.)
Because I am trying to just be more mindful and intuitive about what I eat, I didn't track my progress; especially since I wasn't following it exactly. I did notice I felt better in the morning after my smoothie, but I always do when I have a smoothie for breakfast. I think it's because I add a lot of good stuff to mine. I didn't feel starved and hunger was held of until well after lunch. I can't say the same with the meal bars. Even with some fruit my stomach was growling long before my usual dinner time.
I actually like the Ideal Shape line of protein powders and had tried then about two years ago. Something I have noticed in my patterns – I can't do meal replacement twice a day. I can't do smoothies/protein shakes every day. But, I don't ever plan on giving up my smoothies completely. I love them too much. Ideal Shape powder has hunger control and that is something that is important to me. Their powders mix up nice with water or your favorite milks. I like that they mix with water. Sometimes I just don't want the extra calories. Both the chocolate and vanilla have great flavor and they are a brand I can feel comfortable recommended to others for protein powder.
Okie dokie. How about a few recipes? (I snuck them in on the website while you were sleeping 😉 )
Please note, that even though these were made with chocolate Ideal Shape, you can use any brand. You may also substitute the milk I use for any type of milk you wish to use.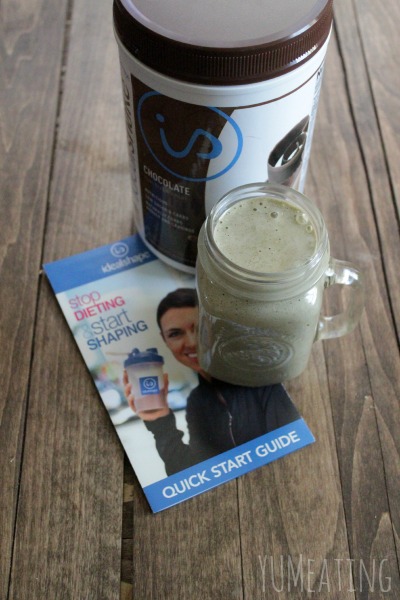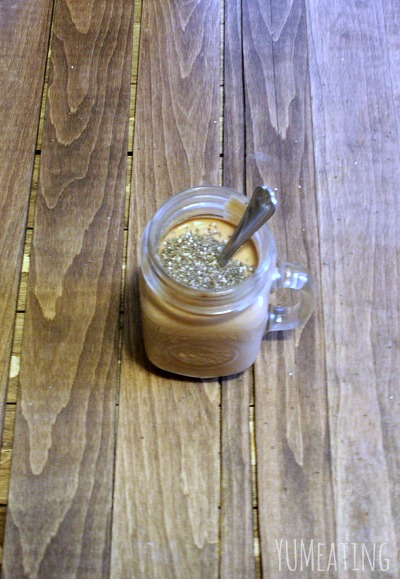 2.  Chocolate Butterscotch Chia Smoothie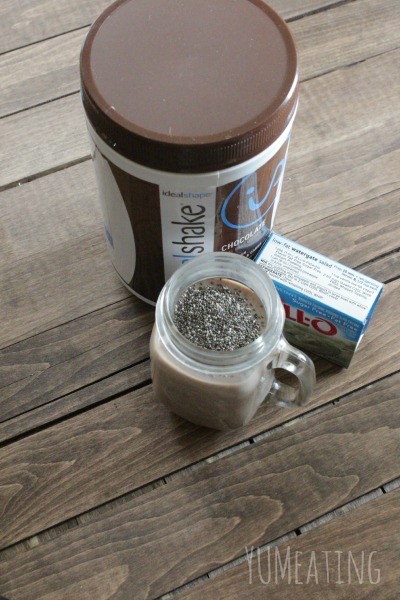 3.  Chocolate Covered Pistachio Smoothie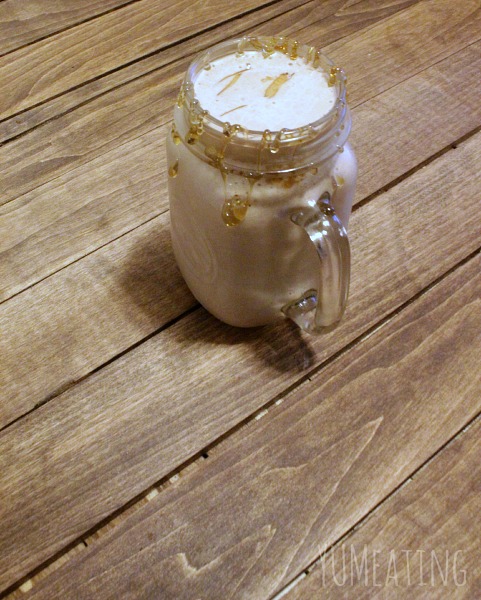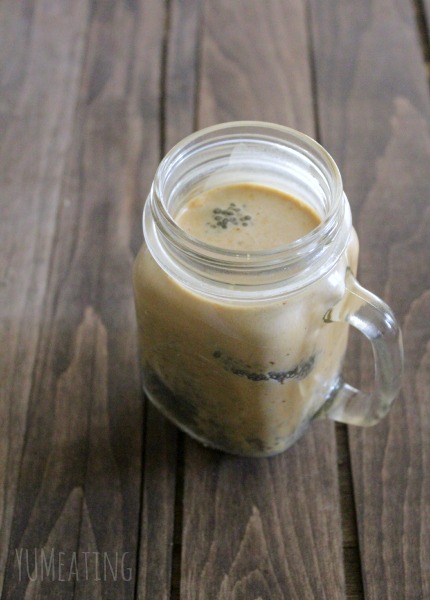 5. Pumpkin Spice and Everything Nice Smoothie
Now that you have some recipes, how about a contest so you can try Ideal Shape ? Whether you want to get a head start on the holidays or you're going to put it away until the first of the new year – either way, this is one contest you really wan to enter! 🙂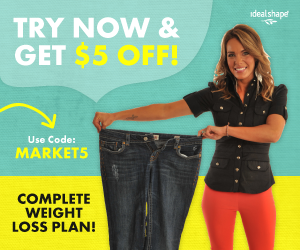 GIVEAWAY PRODUCTS INCLUDE:
1 Tub of IdealShake Mix (chocolate, vanilla & strawberry)
1 Box of IdealBars (Choc. Peanut Butter or Cinnamon Caramel Crunch, Strawberry Yogurt)
1 Shaker Bottle
$70.00 retail value
If you don't want to wait for the giveaway to end, you can click the photo above and get $5 off your order with code MARKET5
a Rafflecopter giveaway

Disclosure: I was given a free Ideal Shape protein shake and meal replacement bars to facilitate my review and create my recipes. I'm being compensated for this post. The giveaway is sponsored by Ideal Shape. Opinions are 100% my own and I was not required to write a positive review.