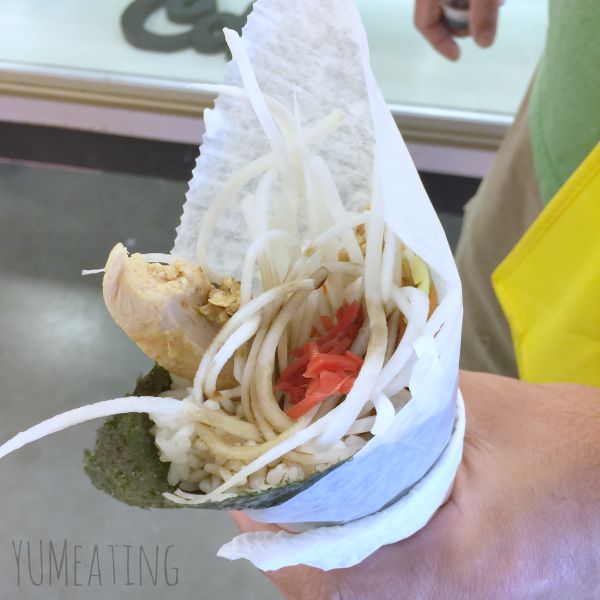 Have you ever seen a giant roll of sushi? Me either. I find it odd since I simply adoooooooore sushi.   Mr. YUM and I have been to the Flint Farmers Market quite a bit these last few years. This summer we didn't get a chance to go as often as we wanted to, so when we finally had a chance to go, we took it. I wanted to catch some summer greens before they were gone for the season.
Every trip to the market requires us to try something new. We've been eyeing this Chubby Duck since the new market opened, but never stopped to have a bite. Hubs was really hungry so he went ahead and gave it a go.
This is a tiny sushi food stall that serves temaki sushi handrolls. Chubby Duck calls these sushi cones. These cones are huge. And quite filling according to my other half.
What I like is that you can order off the menu, but you can customize it. They make your cone right there while you watch.
Something I found out while talking to the chef, they have a different combo meal special every day. The farmers market is only open on Tues., Thurs., and Saturday.
If you are in the area, this is definitely a neat little eatery to check out.
You can check out the Chubby Duck on Facebook, Yelp or just visit them at the Flint Farmers Market.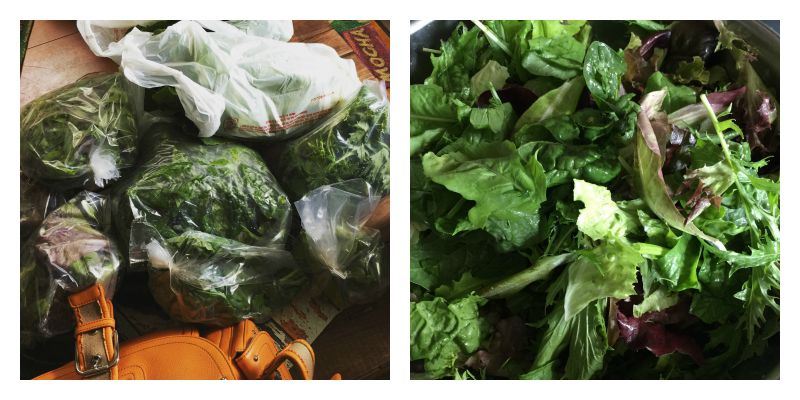 As for me, I just waited until we got home so I could dive into my farmers market haul.
Nothing makes me happier than a bowl full of mixed lettuces.
Every tried spicy lettuce? You should.
Step away from the iceberg. I promise, you'll be happy you did.
Have you tried any new eats lately?