Don't Miss the Michigan Renaissance Festival in Holly, MI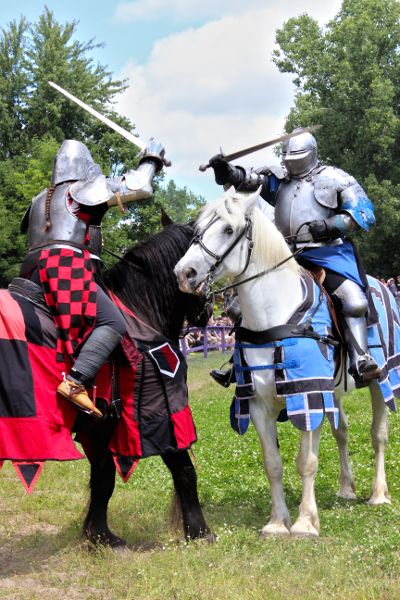 OMGosh y'all! Fall is lingering and I LOVE IT! There's just something about the cooler temps and apple crisp everything! Mr. YUM and I went grocery shopping this morning and I loaded up on pumpkin spice goodies like coffee. A few weeks ago I spotted pumpkin spice maple syrup. There are just no words for that…… But, around these parts, the end of summer also means it's time to bust out the Renaissance garb and head out to the annual Michigan Renaissance Festival!
I have been to my fair share of Ren Fests over the years. A few years ago I wore what I called my maid Marion outfit, but it was still really warm out; so I was no comfortable at all. I didn't even get to wear my cape. 🙁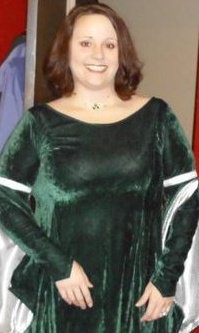 Another year I work my step mother-in-laws Irish county of origin kilt. It was a bit more comfortable, but not much…itchy wool isn't my thing.
I vowed that my next costume was going to be a fairy instead of an Irish Princess. Hubs wears his Scottish kilt and always vows to join the Highland games, but work schedule never seems to work out. Since we've both been in and out of school these last few years we haven't had much of a chance to do these types of things.
But guess what?? We're going!!!! We're still trying to figure out the details….I don't think I will be dressing up, but I am looking forward to it none-the-less.
The food…man, the food alone….they have these soups in bread bowls….just amazing. If you've check out my Irish recipes, especially my Irish Soda Bread, you'll now how much I love these traditional soups and breads.
They do my belly good!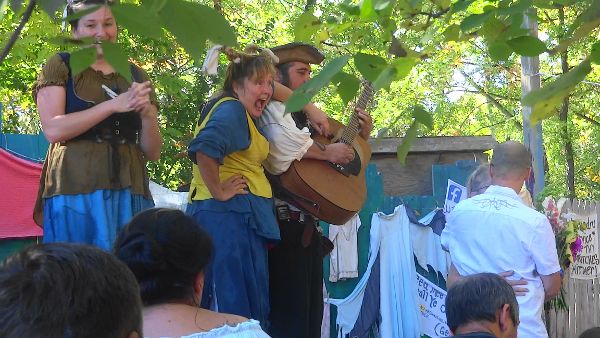 Michigan Renaissance Festival Information
Take a time-travel adventure into the 16th century at the 37th annual Michigan Renaissance Festival! Join our Queen Elizabeth in a jubilee! Inside our turreted gates, visitors enjoy the sights and sounds of a 17-acre village, complete with building reproductions of Renaissance shops, taverns and a magnificent castle. Continuous entertainment takes place on the streets and on 17 themed stages; featuring full-contact armored jousting, comedy and theater shows, music, games, people-powered rides and so much more! Fabulous food and more than 300 artisans displaying their gallery-quality works complete the experience!
Join us weekends and Labor day August 22nd thru October 4th! Plus Festival Friday on October 2nd.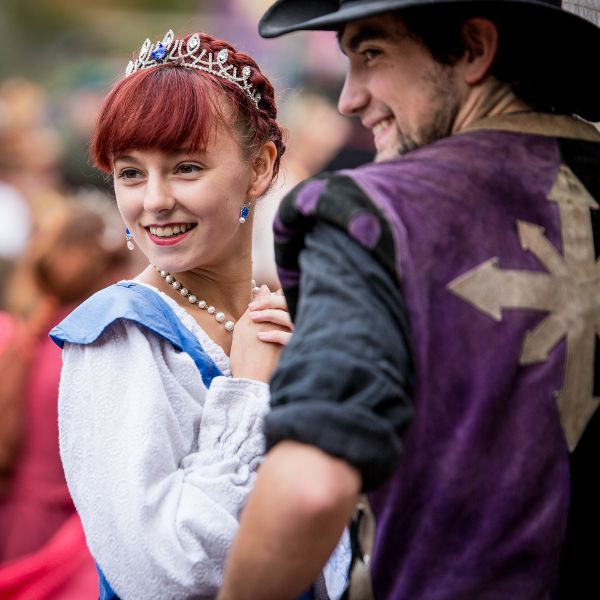 YUM readers save $3 Off Gate Admission! With this coupon, receive $3 off an Adult Admission or a FREE child ticket with the purchase of an Adult Ticket. Not Valid with any other offers.
August 22nd thru October 4th, 10am – 7pm, Rain or Shine! FREE Parking
Disclosure: I was given 4 free tickets to Michigan Ren Fest in exchange for my participation and review! All photos and opinions are 100% my own.