Crockpot Turkey Smash #lowcarb #keto #sugarfree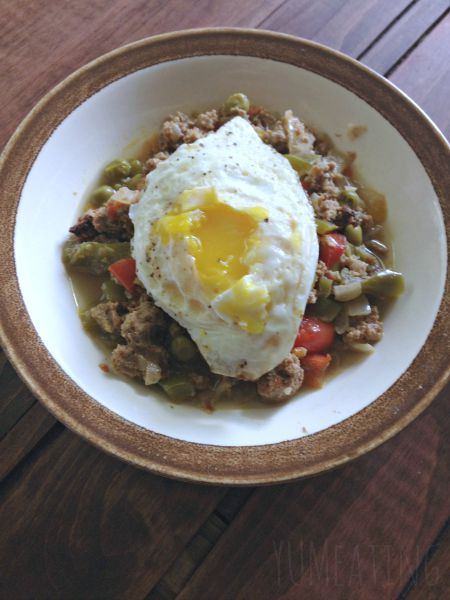 Now that kiddo is here full-time, my food prep time is a bit more limited some days. With Mr. YUM working 12hr hospital shifts and not getting home until after 7:30pm, it's up to me to make sure dinner is hot and ready to go.
I've always loved slow cooking. I do most of it on the stove since I am here all day. But, lately, I find myself using my Crockpot more. I can toss some ingredient in the pot in the morning when I am getting coffee and breakfast ready for us and then just let it go the rest of the day. By the time kiddo gets off the bus, we have a little snack to tide us over until her dad gets home.
We don't really like for her to eat a big meal that late sense she'll have to go to bed soon. We all know how much fun it is to try to sleep with a belly full of food trying to digest. So, I have found that giving us a normal dinner time and then having just a few bites when dad gets home (or dessert) helps battle that. This way, we get our family time at the dinner table and no one has to eat alone.
Of course, this doesn't always work, but it's rare. Crockpot cooking literally saves my day and my time management.
You guys know me. I don't follow recipes often. When I do, its more as inspiration and a guide than anything. So, it should come as no surprise when I tell you that this is something I literally just tossed together.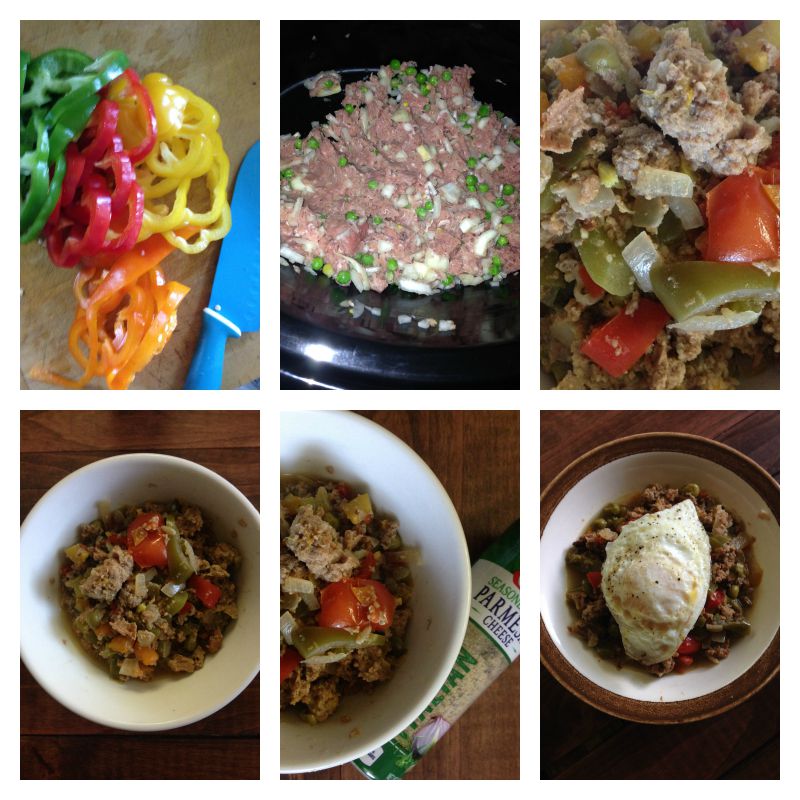 Aldi had some red, green, orange and yellow bell peppers on sale for 25 c each. I figured it would be worth it to buy a few and use them….in something.
But, that something never happened. What can I say, I am human. I get in lazy cooking spurts!
So it got to a point where I needed to either freeze them or cook them.
I had a package of turkey thawing so I had this idea of making a turkey loaf.
Well, the loaf didn't happen. Maybe if my slow cooker was a little smaller.
So, this is more of a turkey and bell pepper crumble.
The first meal I just ate it plain with a sprinkled of parmesan cheese. The next day I warmed up a bowl , fried an egg, and placed the egg on top of the turkey crumble. I broke the yolk and smashed the egg.
Another meal I wrapped this up inside a whole wheat tortilla. Kiddo thought it would be good served with scrambled eggs.
It made for a great low carb, sugar-free, keto friendly lunch and dinner. Everyone liked it.
This would also make a good addition to add to canned tomatoes and some beans for chili.
Low Carb Crockpot Turkey Smash #lowcarb #keto #sugarfree
Ingredients
1

small onion

1

orange bell pepper

1

yellow bell pepper

1

red bell pepper

2

green bell peppers

1

lb

ground turkey

salt

pepper

oregano

garlic powder
Instructions
Dice the onion and put in the slow cooker.

Break up ground turkey and place in slow cooker.

Dice the peppers and place in slow cooker.

Add seasoning to your tastes.

Use your hands to mix well.

Cook on low for 2-3 hours, or until turkey is cooked.
Are you a slow cooker fan? What is your favorite meal?