Apple and Sage Crockpot Spare Ribs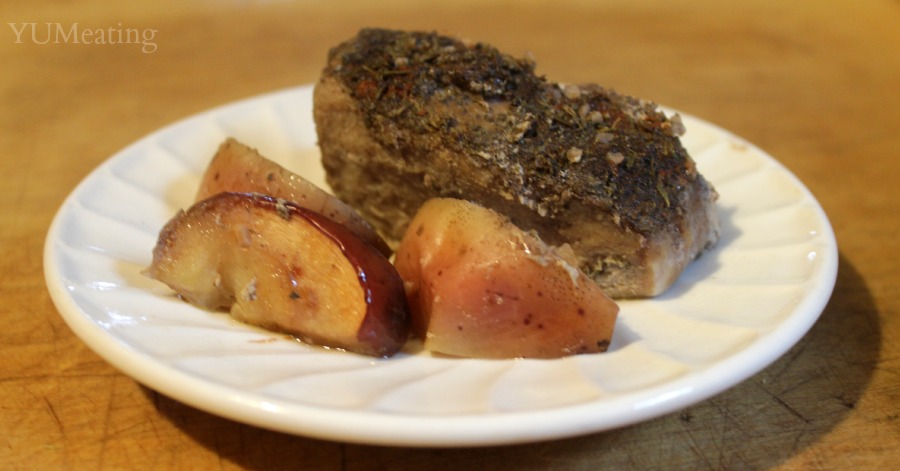 I really should take advantage of my crockpot more. Honestly, I love it, but when it comes time to plan dinner for whatever reason I never think about using my crockpot. I know it's there and I know it can save me some cooking time, but I just have yet to really embrace my inner crockpot diva.
Recently my local Kroger had some country-style pork ribs on sale. I was able to purchase 2lbs for about $3. I still had a few apples leftover from the crate my mother-in-law gathered from her family farm so I thought I would give some apples and rips in the crockpot a whirl.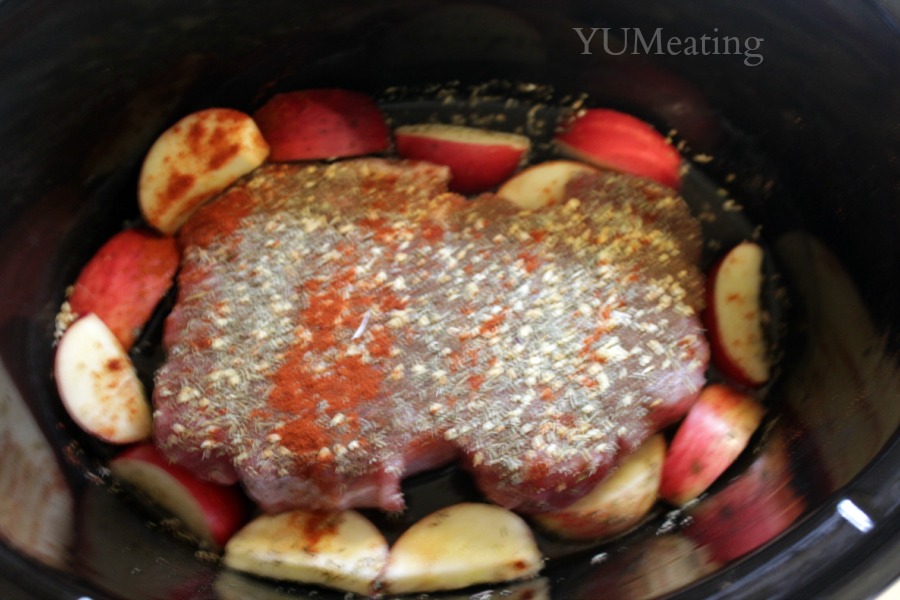 I have to say they turned out better than I thought.  I only wish this photo turned out better. When photographing the crockpot things look fine on the camera and even in preview mode. But, there is nothing going on in this photo but blur. Not a single one of my crockpot photos turned out.
No need to adjust your monitors or have your eyes checked. It's my photo not your eyes 😉
Sorry about that. Just another lesson learned that I must take a whole bunch more photos just in case.  I decided to go ahead and post one so that you could get some idea as to what it looks like in the pot.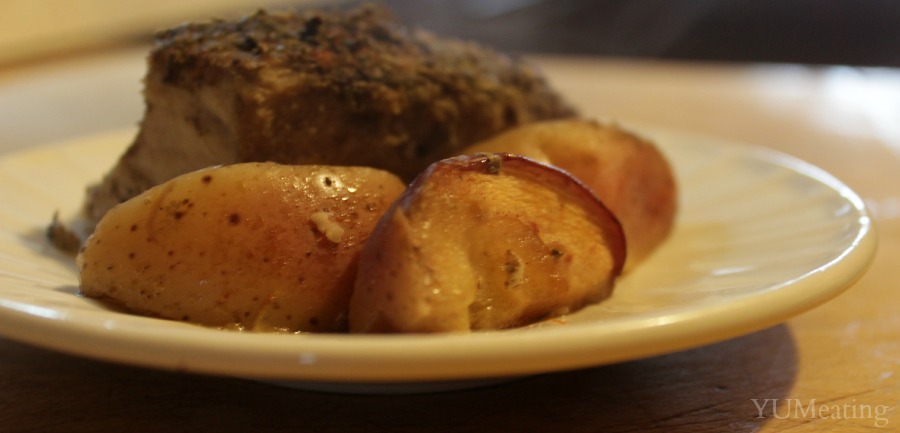 You can pair these country-style apple and sage crockpot spare ribs with some potato, rice or other vegetable.
Apple and Sage Crockpot Spare Ribs
Ingredients
2

lb

country-style pork ribs

1

cup

water

2

small apples

cored and quartered

1.5

tsp

rubbed sage

1

tsp

garlic

minced

1

tsp

paprika

1

tsp

thyme

1

tsp

all spice
Instructions
Pour 1 cup water in the crockpot.

Add the ribs.

Add all the seasoning.

Arrange the apples around the ribs.

Cook on low for 6 hours.
Are you a rib fan? How do you like them prepared?