Quick and Easy Eggs in a Mug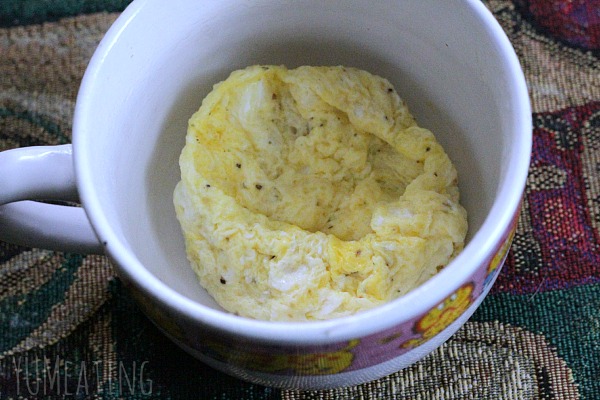 I swear I am the last person to jump on the whole breakfast in a mug. In the early 2000s I was a huge advocate for Weight Watchers after losing about 50 pounds. During this time, Lisa Lillian was just starting out as Hungry Girl. I'll admit, it's been totally awesome watching Lisa grow into somewhat of a celebrity.  Even though I still think Weight Watchers is a great program for learning how to eat healthy I am not a fan of how they seem to push more for convenience foods.  Thankfully, Hungry Girl does post quite a few recipes out of whole ingredients that are quick so that one does not have to resort to the prepacked foods.
I love my eggs. I'm not afraid to enjoy them and eat them a few times a week. But I don't always want to get out the skillet and mess with my egg creation. Sometimes I just want something quick.
I've experimented with egg muffins, but even those require a bit of work. Granted, it's a one time effort for a few meals, but then I don't want eggs and a muffin or two goes bad.
While rifling through the cabinet in search of my favorite coffee mug I came across my cappuccino mugs. These often get shoved in the back causing me to forget about them.
There was a slight lightbulb moment.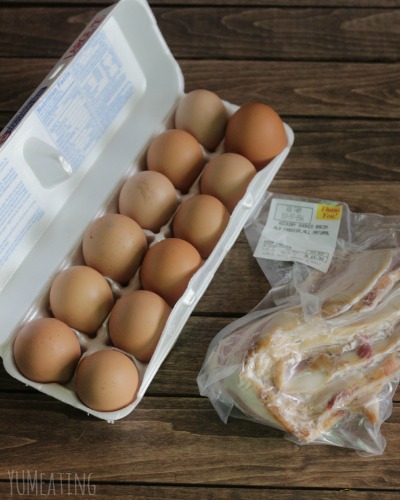 I put a little bit of coconut oil on my finger and rubbed the inside of my mug. I then used a couple of my farmers market farm fresh brown eggs and put them right in the mug. I then added a dash of salt and pepper. Using a fork I whisked the eggs. Once blended, in went a pinch of grated Parmesan cheese, a small pinch of grated Asiago cheese, and  a small pinch of rosemary.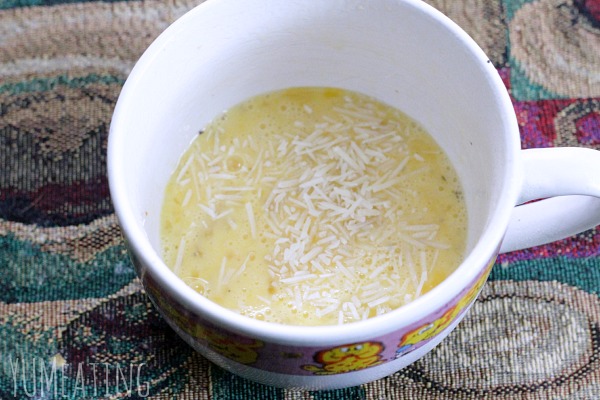 I then gave it another quick blend and in the microwave it went for a minute thirty.
Out comes a scrambled egg in under 4 minutes. You could then add more cheese, some bacon crumbles, ham or sausage. Dash of hot sauce or even put it between some toast.
Or, you can just do like I did and grab a fork to enjoy it right out of the mug.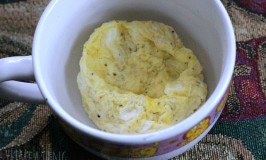 Quick and Easy Eggs in a Mug
Ingredients
2

eggs

1

tsp

grated Parmesan cheese

1

tsp

grated Asiago cheese

1/2

tsp

rosemary

salt

pepper

coconut oil

mug
Instructions
Place some coconut on your finger.

Smear the oil on the inside of a large mug.

Crack 2 eggs and place the eggs inside the mug.

Add salt and pepper to your tastes.

Whisk with a fork.

Add the cheeses and rosemary.

Whisk with a fork again.

Place in the microwave and good for 1 minute 30 second or until egg is done.

Microwave time will vary.

Start with a lower time until you see what works for you.

Don't over cook.