Pumpkin and Oats Smoothie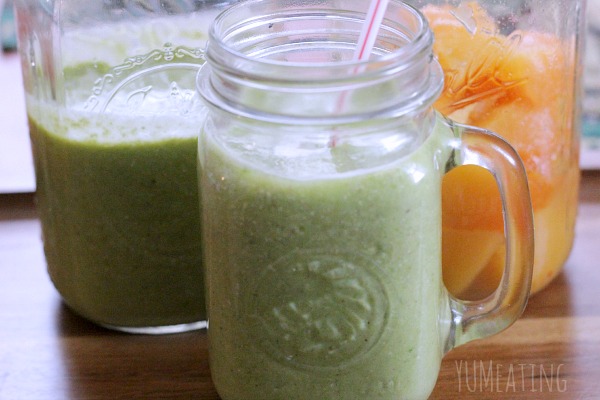 If you have spent any time around here, you know I love my smoothies. But, I have quickly learned something these last few months. I am not much of a fan of photographing my smoothies. It's super easy for me to whip out my phone and snap a photo for Instagram. But trying to make my smoothies look fancy and special doesn't seem to be my forte as you can tell with this variety of photos.
So, while they may not always look so pretty, they sure are pretty yummy and give me a healthy breakfast (or lunch) I can be proud of. 
This particular smoothie is thick and creamy. What I love about it is that the oats give it a little more staying power (hello, hunger control!) and this recipe makes enough for you to enjoy two classes!
For this recipe I added the benefit of cinnamon and turmeric.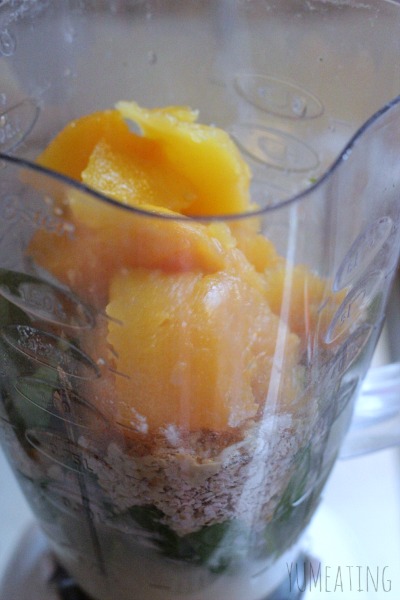 Cinnamon has a host of health benefits along with its comforting flavor. Growing up, my mother always sprinkled brown sugar and cinnamon on our oatmeal. Cinnamon can also aid in the regulation of blood sugar. I recently discovered that it is used by herbalists for the aid in dealing with arthritis. That is how I stumbled on the use of turmeric for it too aids in the ease of pain from arthritis as it's a known anti-inflammatory.  I've really been trying to manage my arthritis lately so any little thing I can do, I'll do it.
The pumpkin in this recipe is the canned pumpkin we did last fall.
This recipe is a greenie! I've hidden some spinach in it 😉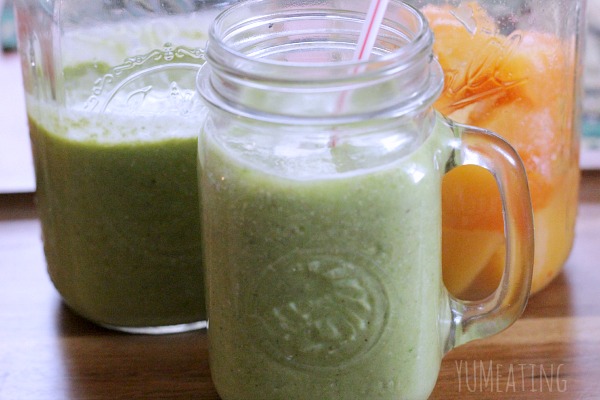 Pumpkin and Oats Smoothie
Ingredients
2

scoops vanilla protein powder

2

cups

fresh spinach

1

cup

oats

2

cups

water

2

cups

pumpkin

should be raw, if using puree, reduce to 1 cup

2

tsp

cinnamon

1

tsp

turmeric
Instructions
Dump everything into a blender and blend until smooth.

If you have an issue with mixing, start with one cup of water and the spinach.

Blend until spinach is well minced.

Add the other ingredients and continue blending until mixed and creamy.
But it tastes quite like a little pumpkin pie!
Now that it's warmer out, are you enjoying more smoothies? What is you favorite flavor?
Interested in more smoothies? Order my smoothie book while its still at the introductory price of 99 cents! I'll be publishing a new book with even more wonderful smoothie recipes very soon!