3 Recipes to Cure Your Hangry #WhenImHungry
This conversation has been compensated by Collective Bias, Inc. and its advertiser. All opinions are 100% mine.#WhenImHungry #CollectiveBias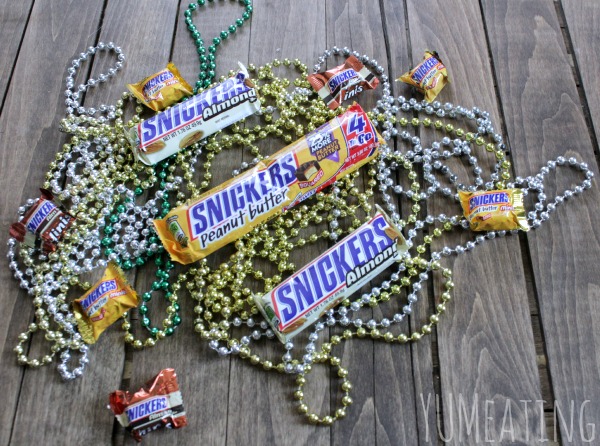 Hungry + Desperate need for food (which makes me angry) = Hangry
No one likes me when I am Hangry. My husband will run the other direction. As a freelance entertainment writer, book writer and professional blogger I often get so absorbed in my words I don't realize I'm hungry until its to late. I want something and I wan't something right now!
SNICKERS® is in my list of favorite indulgences. I love the combination of chocolate and caramel. That is some serious #yumeating there. But the best part is the peanuts. Peanuts pack punch. Now SNICKERS® has Almonds. Almond are one of my greatest treasures. I snack on them quite often. So, let me tell you how exciting it is to cure my hangry with SNICKERS® Almonds. Now they have SNICKERS® Peanut Butter Squares. Helloooooo chocolate + peanut butter = heaven. I love these little things. One bar is actually 4 squares. That's FOUR special little treats to cure the hangries. 
Yes, Hangries is totally a word. I'm calling it.
When I have a little time I like to make snack treats. You can check out my YouTube to see where I hide them 😉 Especially on the days Mr. YUM is working because he doesn't get home until really late. I don't complain even though I really don't like eating dinner late, but I do prefer to eat with him. He's at the hospital saving lives, so its worth the wait.
I've put together a little collection of what I like to do with my SNICKERS® Almonds and SNICKERS® Peanut Butter Squares.
SNICKERS
® Peanut Butter Squares Snack Tray
What I love about these peanut butter squares is that they are BIG in their size. One square packs a whole lot of peanuty goodness. The 'bar' package actually contains FOUR of them!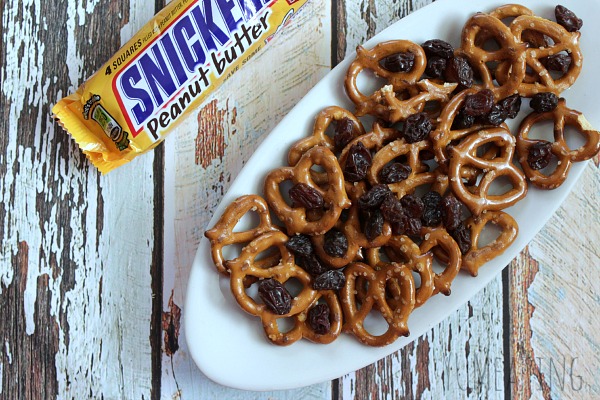 Since I don't eat a lot of candy by itself, this is the perfect snack for me when I want something sweet.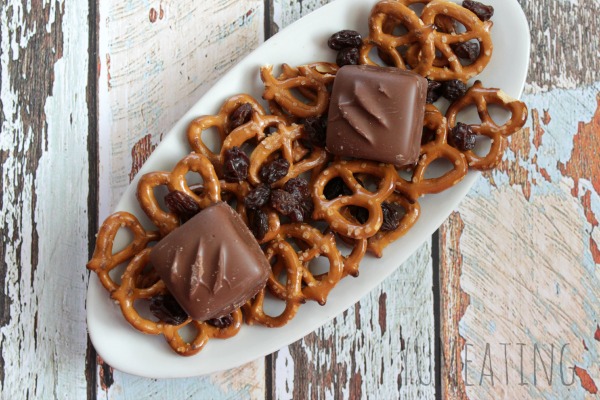 The peanut butter and chocolate pairs so well with pretzels and raisins. Let me introduce you to my fun little snack tray.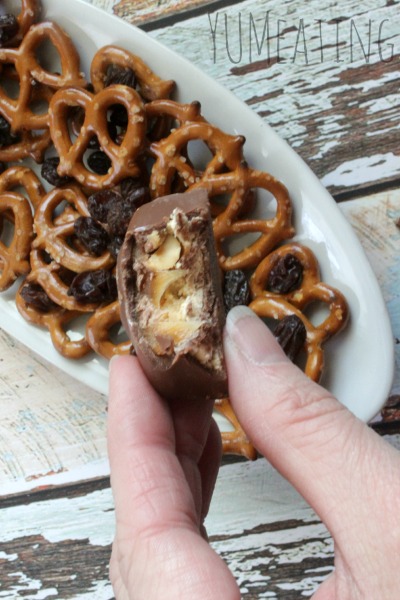 SNICKERS
® Almond Get into the Greek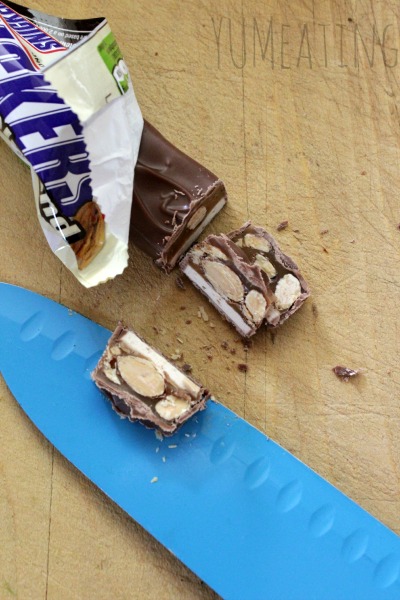 First you will need to chop up the SNICKERS® Almond, rather slice the bar. I only used half for this snack.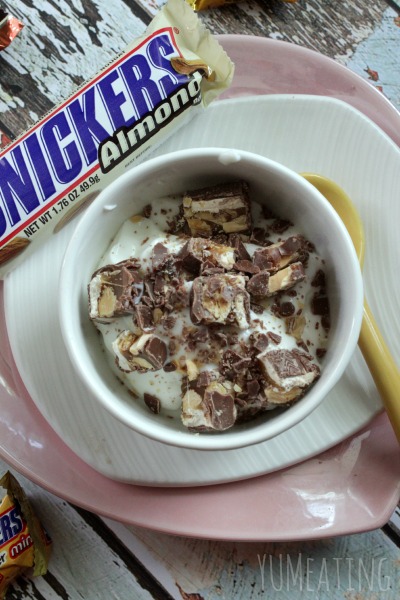 Then you'll just add those slices to the top of you low-fat vanilla (or plain) Greek yogurt.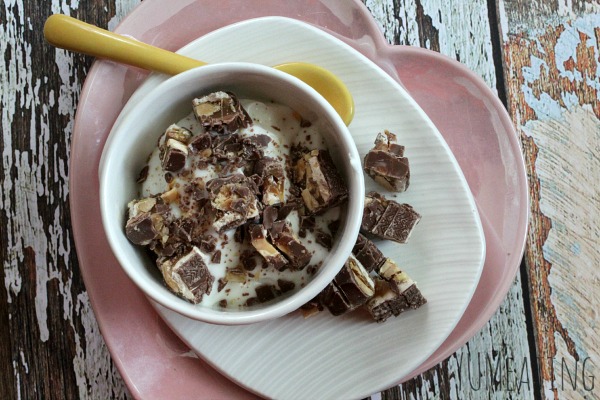 SNICKERS
® Almond Salted Frozen Yogurt
I love the taste of chocolate and/or caramel paired with a touch of salt. I also like to top my frozen treats with goodies just like a little kid.
For this snack I had some frozen chocolate low-fat Greek yogurt. I used the half of the SNICKERS® Almond bar leftover from the previous days snack. I then broke up some pretzels and topped the frozen yogurt. Lastly, I added some slices of banana.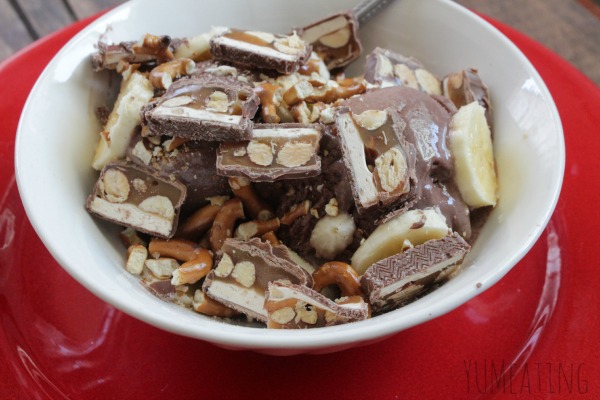 So much #nomnom
Enter the SNICKERS® "Who are you when you're hungry?" contest by uploading a personal photo or video from your ccomputer, Facebook, Instagram or use the SNICKERS® Meme Generator to create something new! Voting begins at Noon on 5/11/15 and ends at 11:59:59AM ET on 7/15/15.
See more great SNICKERS® recipes and fun stories on the SNICKERS® social hub.
What's your go to when you get hangry?