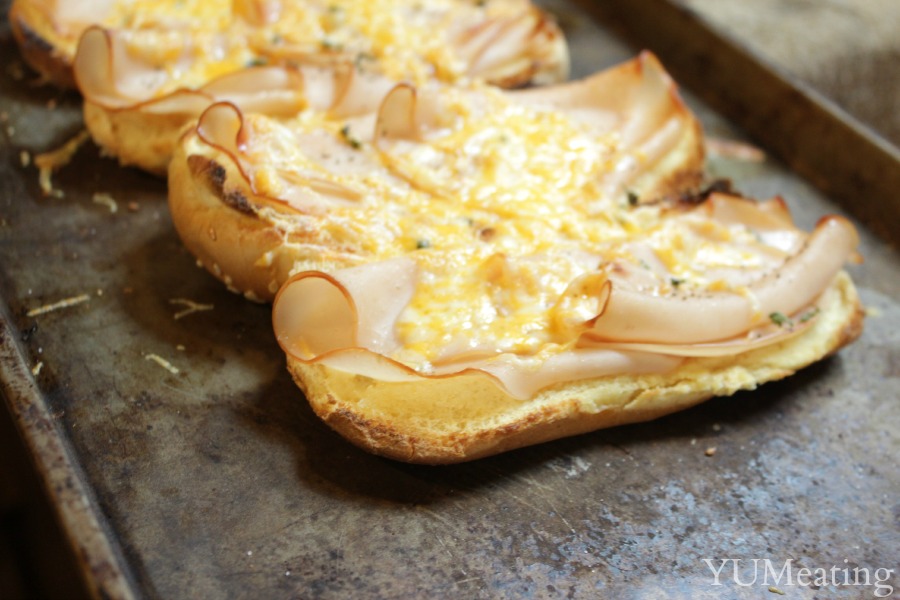 The holidays are quickly approaching! Are you ready? I am not sure if I am. I keep looking over my lists to make sure I have everything I need. These are the weeks when you need those quick meals. The other day I needed a quick-lunch and I only had a few items to toss together.  I didn't have any bread thawed out, but there were two hoagie rolls left over from husbands lunch packets. The deli roasted chicken had just enough that I could manage to do a little something and I think I had a few ounces of cheese I could shred.
(Imagine my frantic self rummaging through my fridge in a desperate attempt to feed the family!)
I tossed open the cupboard doors, pulled out some tomato soup for kiddo and myself along with a can of chicken noodle for the hubs and called it good.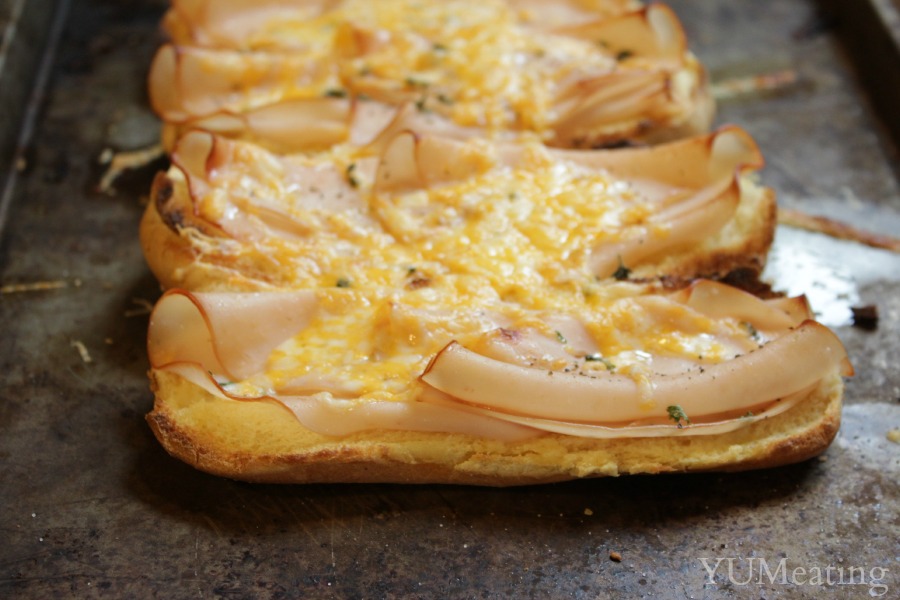 I laid the hoagie rolls flat. I lightly spread a little butter on both and then separated all the deli roasted chicken slices. You know how they do like to clump together. I placed 2 on each piece of bread.
I had some cheddar and a little bit of mozzarella left  so I shredded that up and sprinkled it on top of the chicken.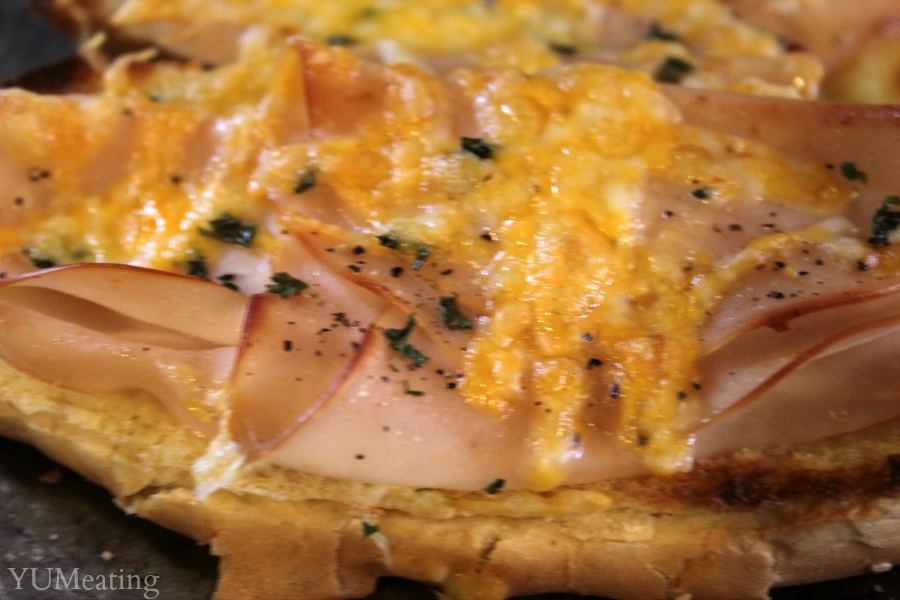 Once that was all nice and pretty I then added a little bit of oregano, parsley, salt and pepper.
Stuck it under the oven broiler for a few minutes until the cheese melted.
Kiddo was extremely happy with her fancy sandwich.
What are some quick meals you made on the fly that turned out awesome?
Quick Meal: Toasted Oregano Chicken Sandwiches
Ingredients
Hoagie Rolls

Roasted Chicken

Deli Sliced

Shredded Cheddar

Shredded Mozzarella

Parsley

Oregano

Salt

Pepper
Instructions
Lay the hoagie rolls flat on a baking sheet.

Lightly spread a little butter on all the bread. Leave bread side up.

Separated all the deli roasted chicken slices.

Put as much chicken slices on your bread as you like.

Sprinkle as much cheddar and mozzarella on the chicken as you like.

Once that is all nice and pretty add oregano, salt, pepper, and parsley.

Place under the oven broiler for a few minutes until the cheese melted.