Homemade Bean and Bacon Soup
Fall is my favorite time of year.
Dry beans are some of my favorite ingredients to work with. I enjoy the whole bean process. Taking a bag of dry beans, sorting out the bad apples if you happen to catch a few, and then letting them soak overnight. Once I plan what I am going to do with them, the process begins to create that particular meal. That meal usually has some sort of a process as well.  This particular bean and bacon soup recipe can easily be modified to work in your crockpot instead of simmering on your stove top. That way, if you have to leave and go to work, you have a "fix-it-and-forget-it" meal.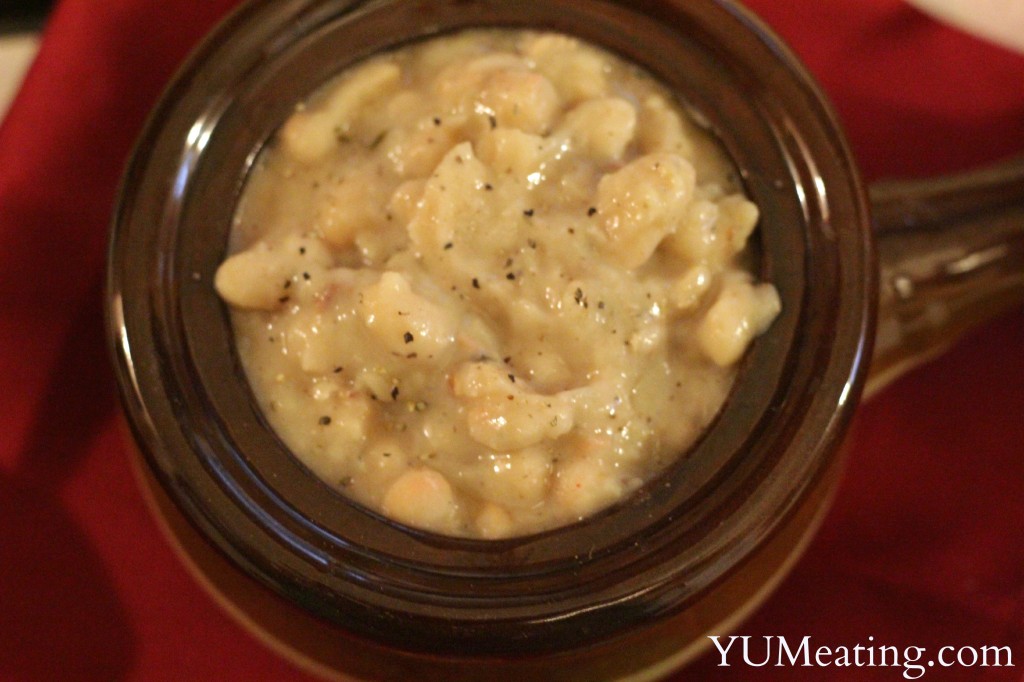 This recipe makes quite a bit so you will have plenty for freezer meals.
Homemade Bean and Bacon Soup
Ingredients
16

oz

package of dry northern beans

1

pound

of sliced bacon

salt

pepper

onion powder
Instructions
Place your beans in a large pot and fill the pot with water. Soak your beans overnight.

The next day, drain and rinse.

Put the beans back in the pot and cover with water about 1 inch above the beans.

Place on burner and begin simmering on low heat.

Add salt, pepper, and onion powder to taste.

In another pan cook bacon.

When the bacon is done, place the bacon on a cutting board and let cool.

Pour the bacon grease in the pan with the beans.

When the bacon is cool, cut into tiny pieces and place in the pan with the beans.

Continue to simmer for 3-5 hours.

Taste test every few hours to see if you need to add salt or pepper.

If your soup starts to get too thick for your taste, add some water. If it is too thin, let it cook a little longer.