Homemade Bean and Ham Soup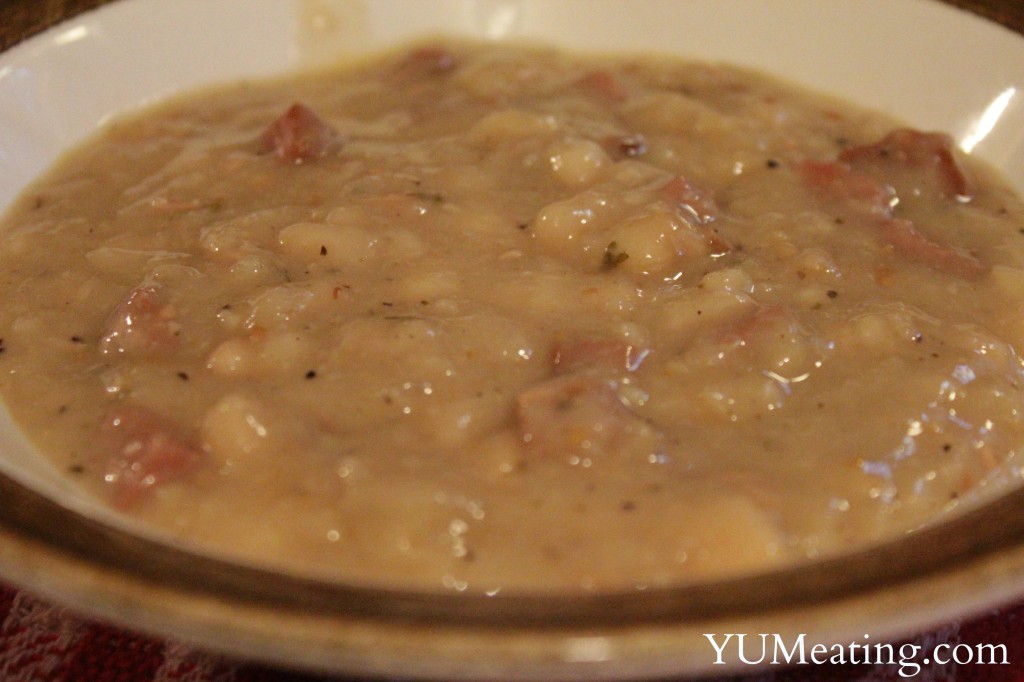 I mentioned in Wednesday's "Bean and  Bacon" post that dry beans are some of my favorite ingredients to work with. Growing up we didn't always have a lot of money. My mother learned from her mother, who learned from her mother, how to make a bag of flour, a bag of carrots, potatoes, onions, beans and rice, go a long way and turn them into these magical meals. I was always amazed at some of the things my mother could do with beans. These soups that I share don't come from recipes but rather from years and years of watching my mother work her magic.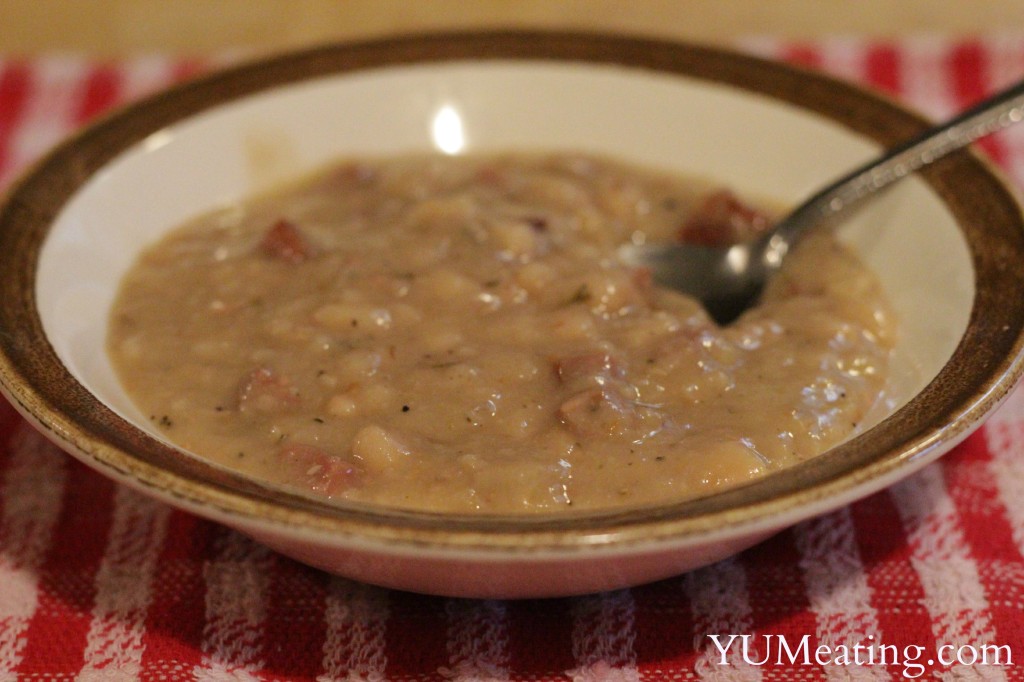 Every time I rip open a package of beans I am taken back to those memories as a young girl when I would rush into the kitchen to lift the lid of the soaking beans to see if they were ready.
As an adult I still check my beans often. I love the dry bean process. I do have a pressure cooker and do use it from time to time but I prefer the slow cook stove top method. I love my crock pot but rarely use it for my beans unless it's after I have cooked a batch with the stove-top method and prepared some freezer meals.
For the bean and ham soup I used half of the beans from the soaked beans I  made in preparation for the "Homemade Bean and Bacon" recipe.
Usually when I make bean and ham soup it's usually because I have a leftover ham bone and some ham. My husband isn't a huge fan of ham, so for this batch of soup I cheated.
I put the beans in a pot of water. The water was just about an inch over the beans. I turned the burner on low. I want my pot to simmer all day.
I cooked the pan with 2 tbsp. of water in a frying pan then I dumped the whole thing in the pot of beans.
I added salt, pepper, onion powder, and parsley to taste.
Let simmer for 4-5 hours on very low heat. Stir often. If it starts to get too thick for you, add more water.
That's all there is to it! Super yummy and super easy.
How do you like your bean and ham soup?